Video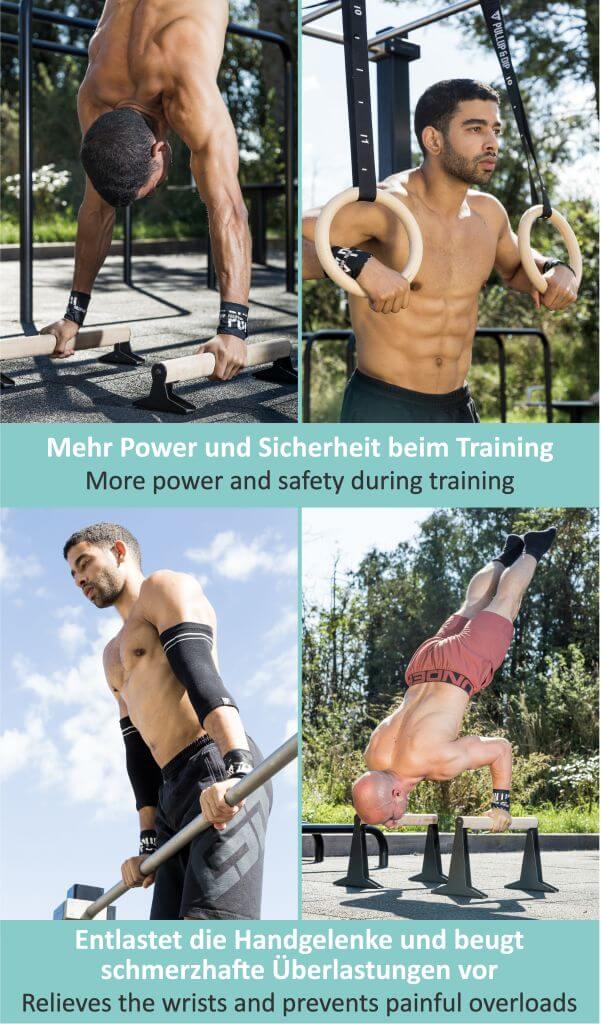 Video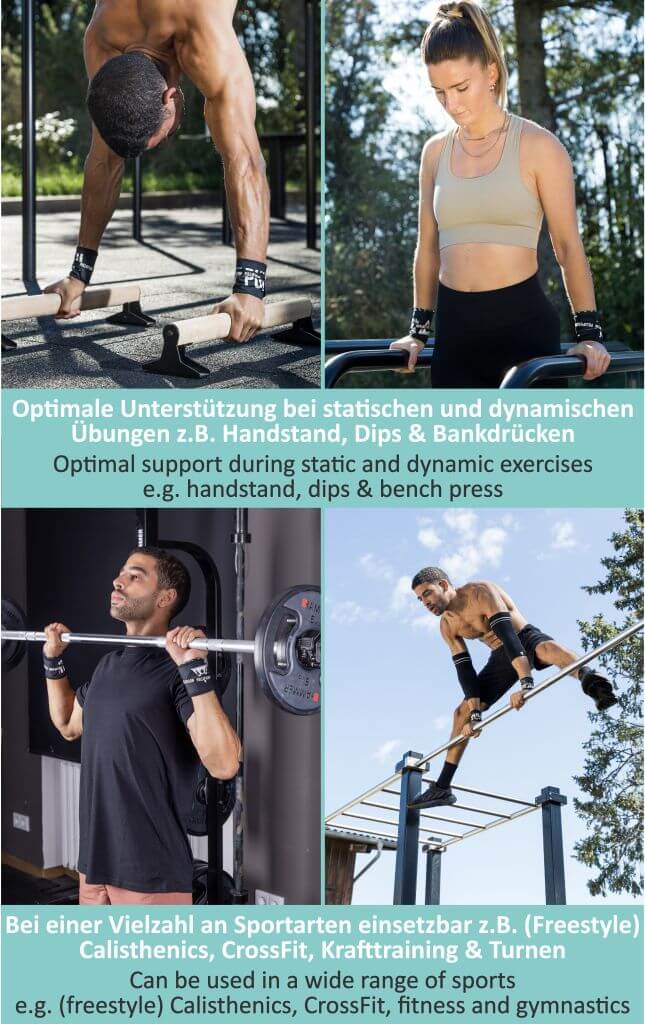 Video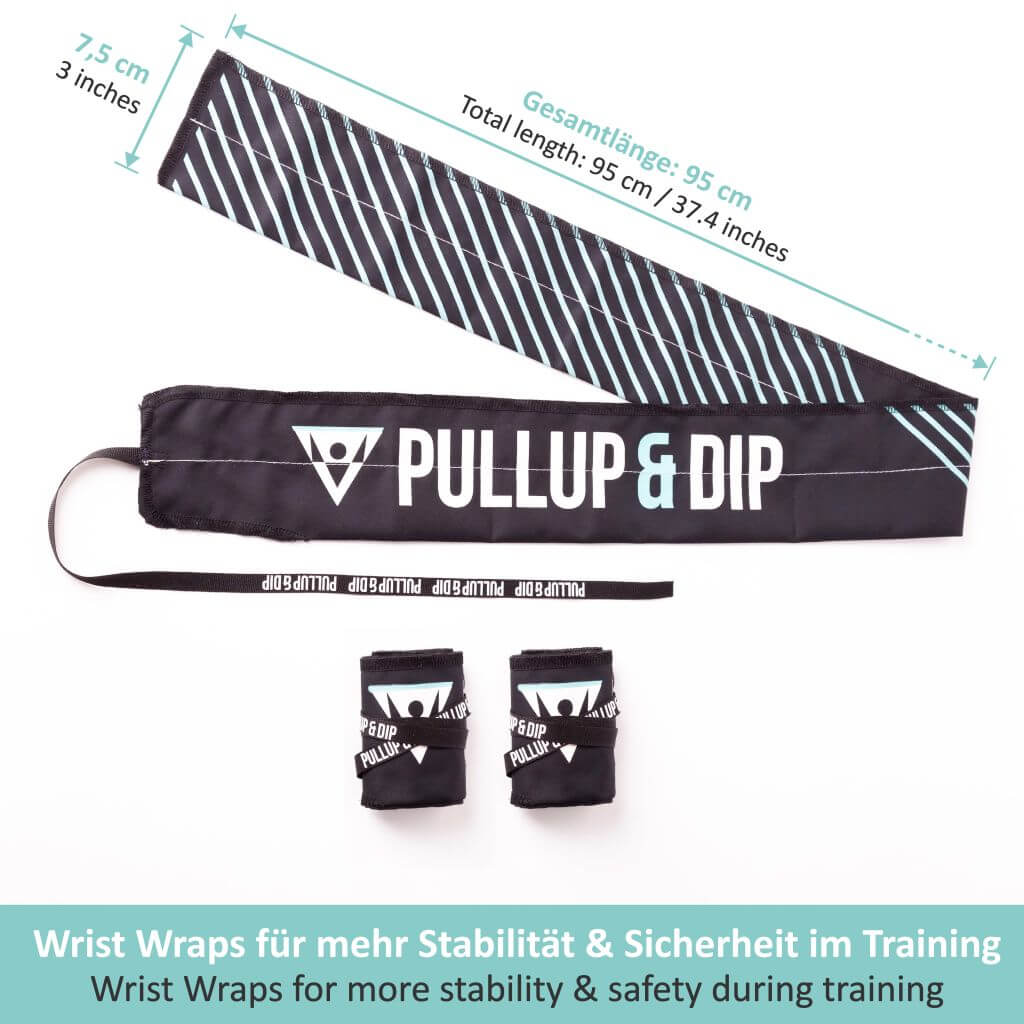 Video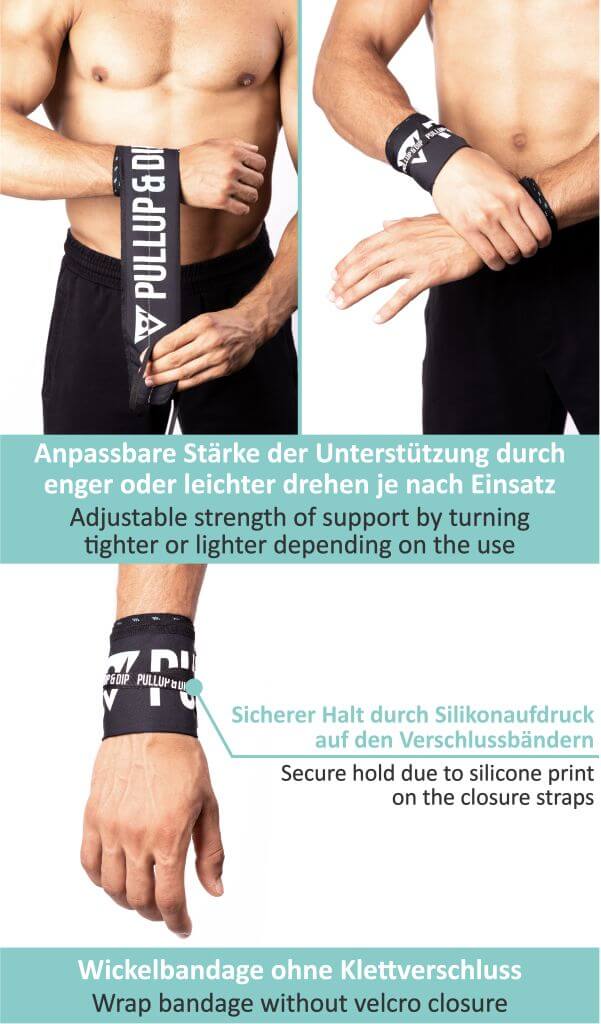 Video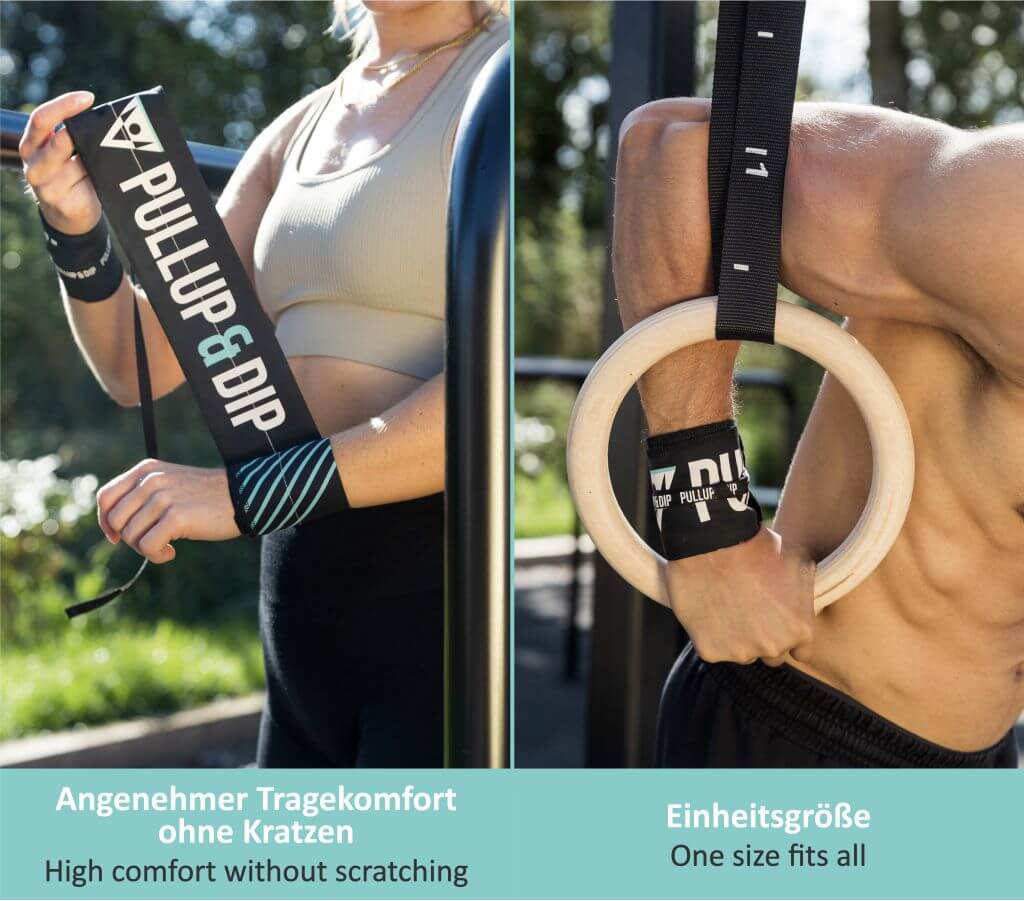 Video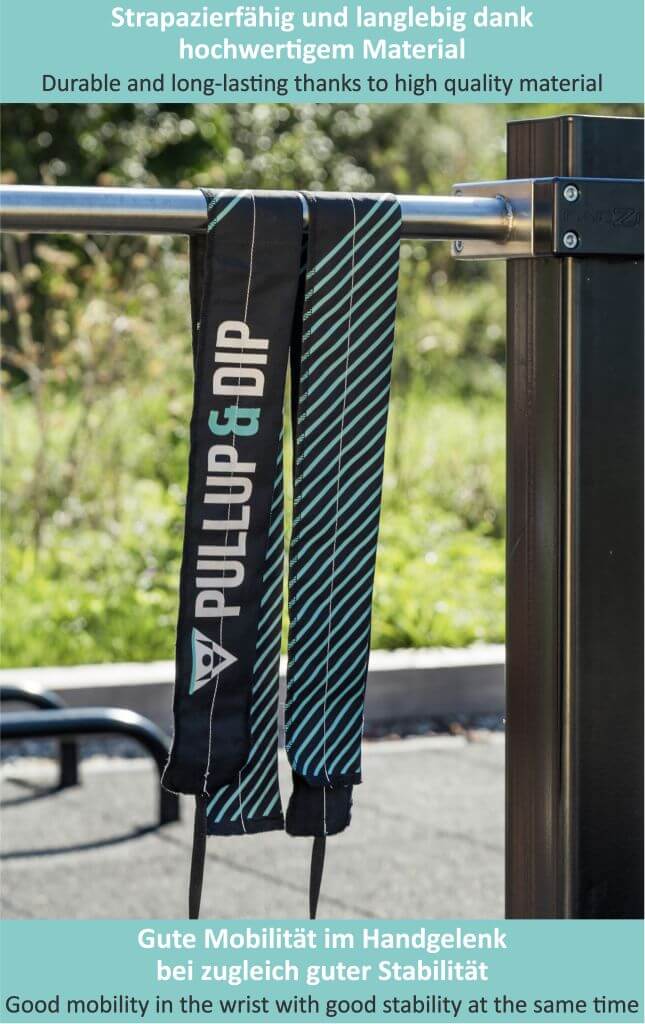 Video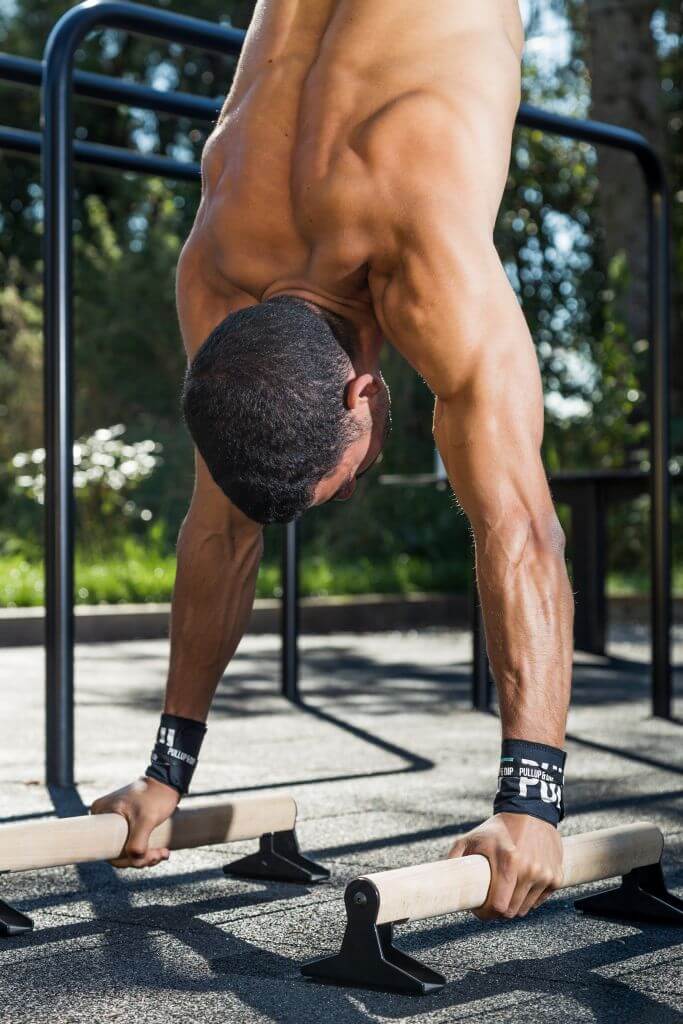 Video
SKU:

P-01080
Calisthenics Wrist Wraps
Wrap bandage for extra stability in wrist against wrist pain.
Produkt-Vorteile im Überblick
Relieve wrist strain and prevent painful overloads.
More power and safety during training.
High wearing comfort without scratching and one size fits all.
Adjustable strength by turning the bandage.
Good stability and mobility at the same time.
In stock - Your order will be with you in 3-4 business days!
30 Tage Rückgabe & gratis Rückversand
Calisthenics Wrist Wraps for more stability & safety during training
The Wrist Wraps especially for Calisthenics protect your wrists from injuries and strain and give you additional stability and safety during training, so that you can do more reps or handle more additional weight during exercises such as dips, handstands and push-ups. They also add stability to your wrist during static exercises such as handstands and planches.
The Calisthenics Wrist Wraps are wrapping bandages without Velcro, which are wrapped several times around the wrist and then fastened with the tape.
Advantages of the Calisthenics Wrist Wraps
✔️ No more wrist pain: wrist wraps relieve pressure on your wrists, prevent painful injuries and strain, and protect you from overstimulation of your wrists thanks to stabilization.
✔️ No cold wrists: The wrist bandages warm your wrists during training and thus reduce the risk of injury.
✔️ More power and safety during training: The supports help you to move more weight. Your wrists are in a stable position, so you don't have to worry about losing power by stabilizing your wrists. Ideal for dips, bench press, push-ups, planche or other exercises.
✔️ High comfort: high quality polyester material for high comfort without scratching. Silicone imprint on the straps provides extra grip when closing the bandages.
✔️ Stability and mobility at the same time: Compared to our wrist bandages with Velcro, these Wrist Wraps offer you more mobility in the wrist while still maintaining good stability.
✔️ Extremely durable and long-lasting: Thanks to high-quality material without annoying chemical odor.
✔️ Adjustable strength and quick on and off: Adjustable strength of support depending on how tight you put on the Wrist Wraps. Plus, you can adjust the strength of the wrap brace during your workout without taking it off by twisting it tighter or lighter. This way you provide more or less freedom of movement depending on the exercise.
✔️ Extremely Versatile: Our wrist wraps are extremely versatile for calisthenics, strength training, gymnastics and other sports. In calisthenics, they are suitable for static exercises like planche or frontlever, for weighted or dynamic exercises like dips or also for freestyle calisthenics.
✔️ One size fits all: The one size fits all is suitable for both men and women.
Product details:
| | |
| --- | --- |
| Material | 100 % polyester |
| Dimensions | 95 x 7,5 cm (37 x 2.9 in) |
| Weight | 0,3 kg |
| Color | Black + white/petrol logo stripe print |
| Size | One size fits all for men and women |
| Content | 1 pair of Wrist Wraps (2 bandages) |
Cleaning
Machine wash at max. 30°C, dry at room temperature, no rinsing and no softeners.
Not convinced yet? Then test our Wrist Wraps now without obligation for 30 days. If for some reason you don't like it, you can send it back without any problems and we will refund you the full purchase price!
Fast worldwide shipping: Your order will be shipped within 24 hours. Fast shipping within Europe in 1-5 business days depending on the country of delivery. Free shipping within the US from $200 and within Germany from 50€! We ship from our two warehouses in Germany and the USA incl. tracking with guaranteed delivery!

Hassle-free returns: You are not fully satisfied? Just send it back within 30 days (free of charge within Germany and the USA).


100% Satisfaction Guarantee: We give you a 30 day money back guarantee if you are not fully satisfied! Don't love our products? Send them back.


Excellent customer service: Our helpful customer service is available to answer any question in English and German. That's why over 1,000 customers worldwide have already rated us with 5/5 stars on Trustpilot!


Over 500,000 satisfied customers: 98% customer satisfaction and over 500,000 satisfied customers in 70 countries worldwide already belong to the Pullup & Dip community.


Further questions about the product? Then just send us a message to service@pullup-dip.com or simply call: +49 89 215300-747
The exact shipping costs for your order and country you can calculate in the shopping cart with our shipping costs calculator. Simply add the products you are interested in into the cart and use the shipping costs calculator in the shopping cart.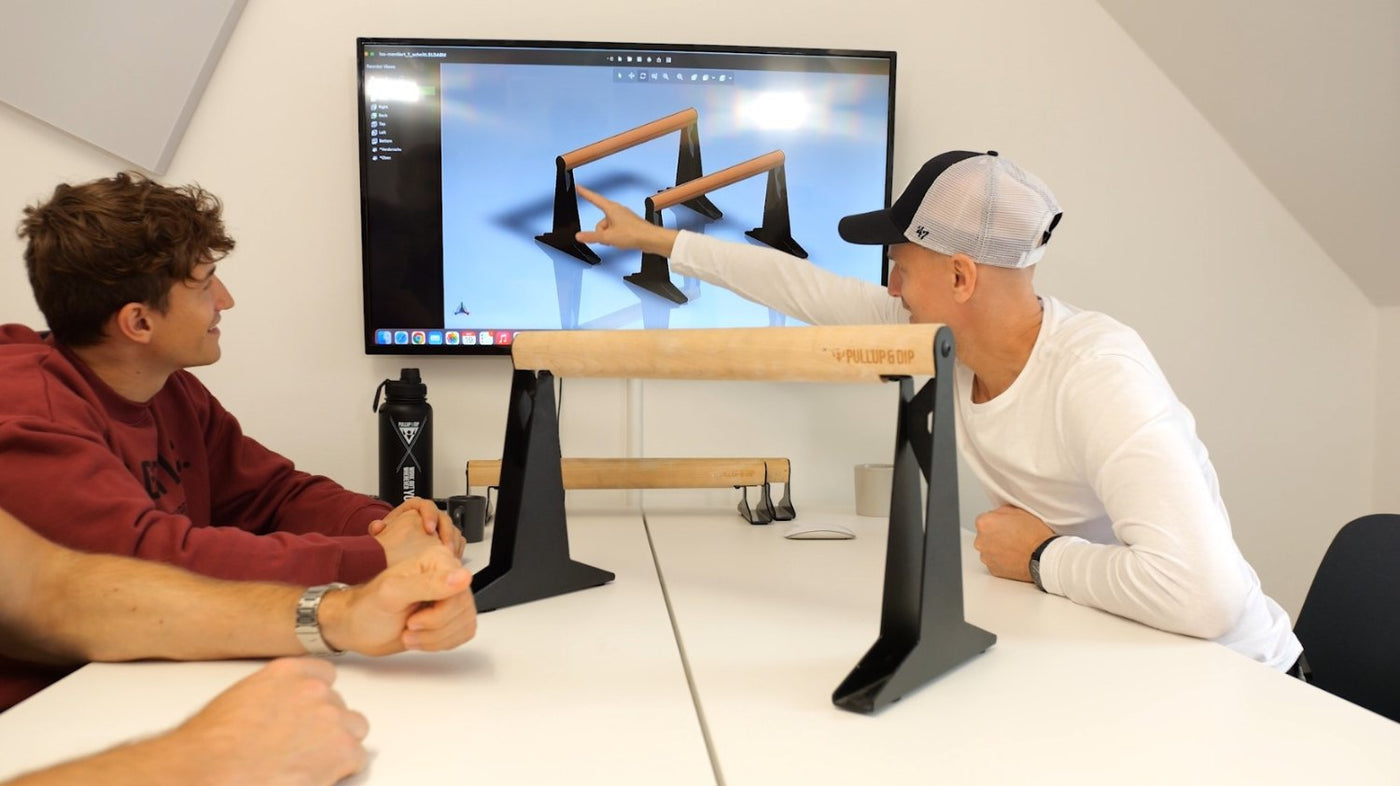 Innovative development & warranty
We are especially proud of our internal development, where we always try to develop the best quality and most durable products with unique benefits.
That's why you get up to five years product warranty on selected products.

Still unsure? Then test our products now without obligation for 30 days. If you don't like them, you can easily send them back and we will refund the purchase price!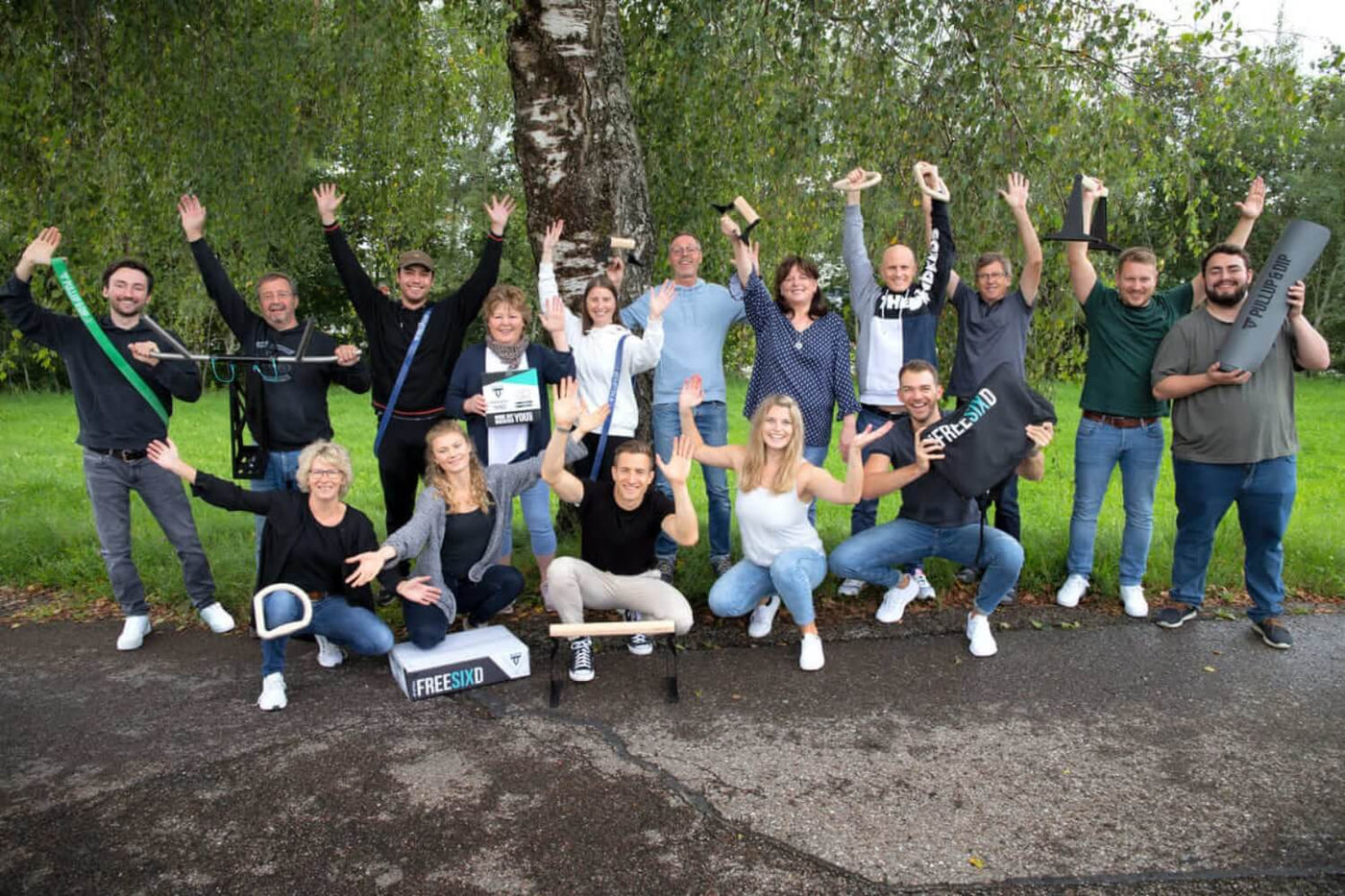 Support German Start-Up
We are Pullup & Dip. Since 2016 we develop and produce high-quality training accessories from the Allgäu and Munich. Our vision is to enable athletes all over the world to train 100% flexible and independent from the gym. At any place and at any time. True to our motto "Work out wherever you want!"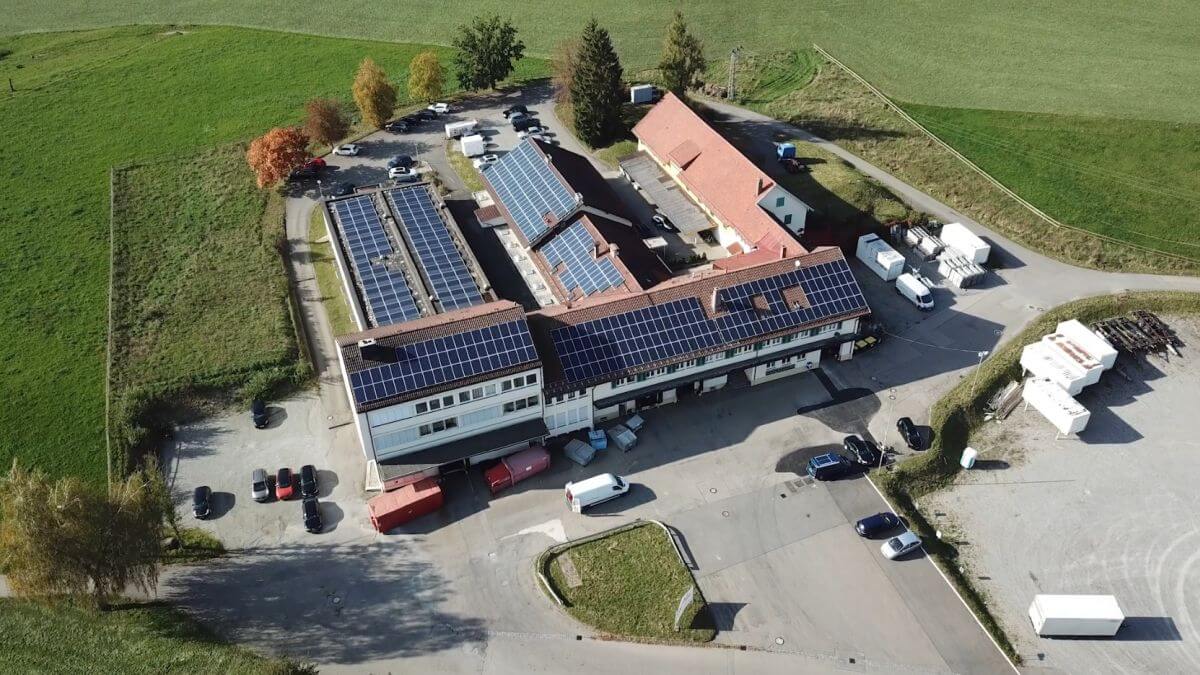 From Germany into the world
From our two warehouses in Germany in the Allgäu and in Salt Lake City in the USA, we have already supplied over 500,000 satisfied customers in 70 countries worldwide. The final assembly of some products also takes place here. We are especially proud of our fast worldwide shipping (free of charge from 50€ in Germany and from $200 within the US). Hardly ordered, your order is already with you.
0% Ausreden, 100% Resultate. Stärker, fitter, muskulöser. Bist Du bereit durchzustarten?