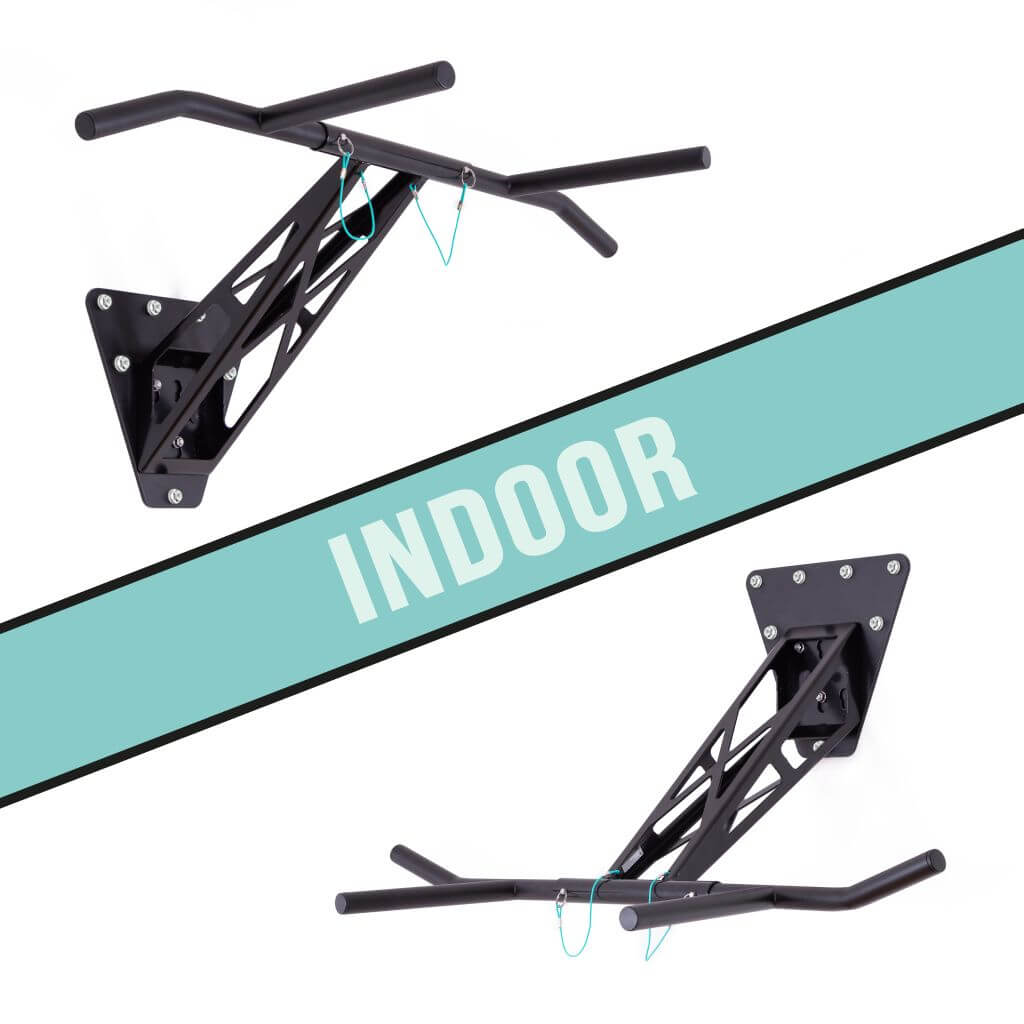 Video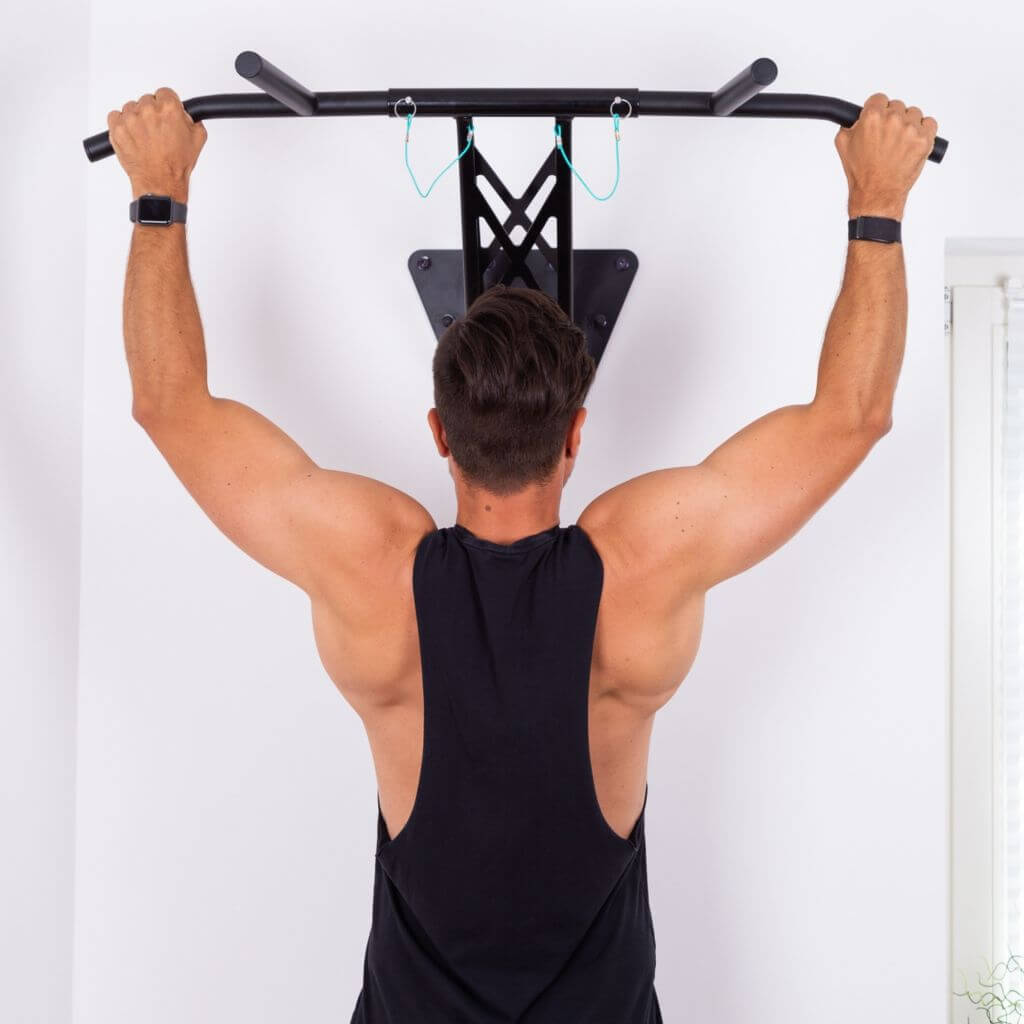 Video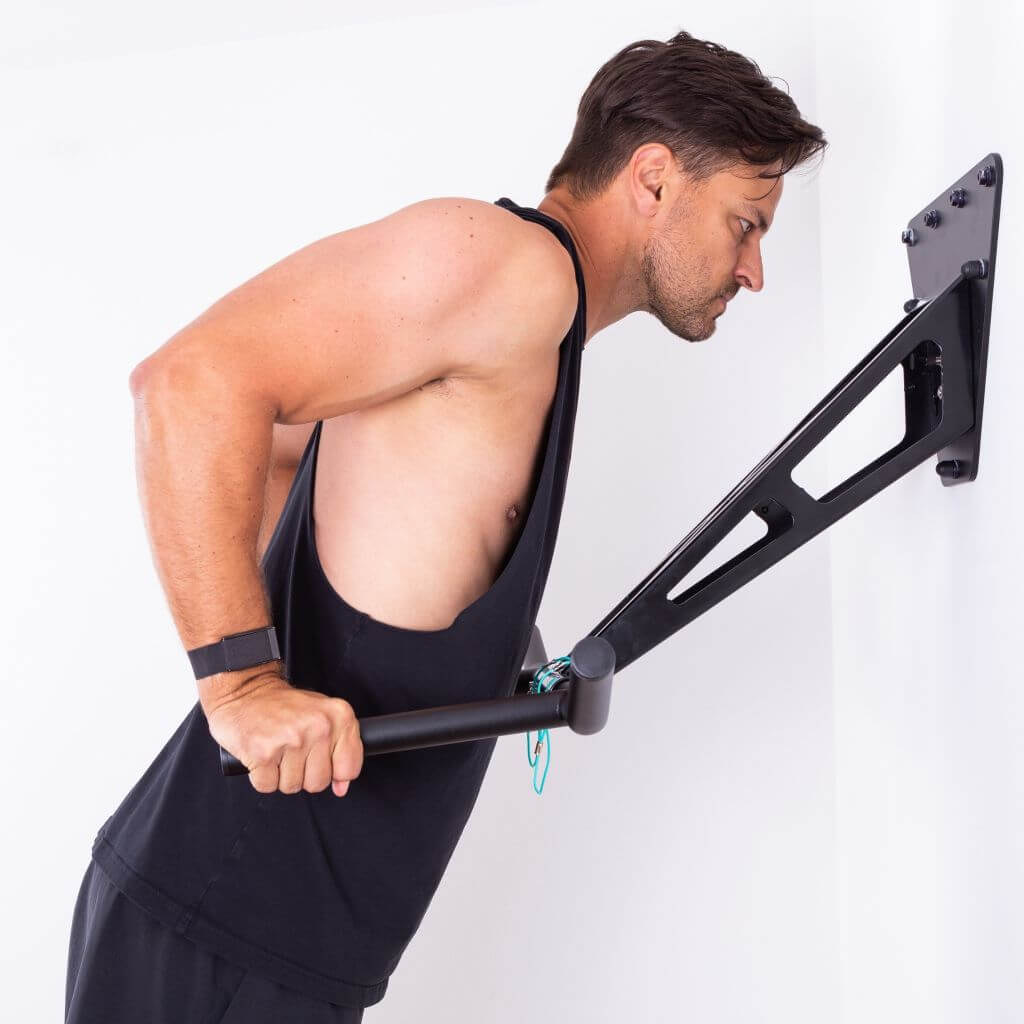 Video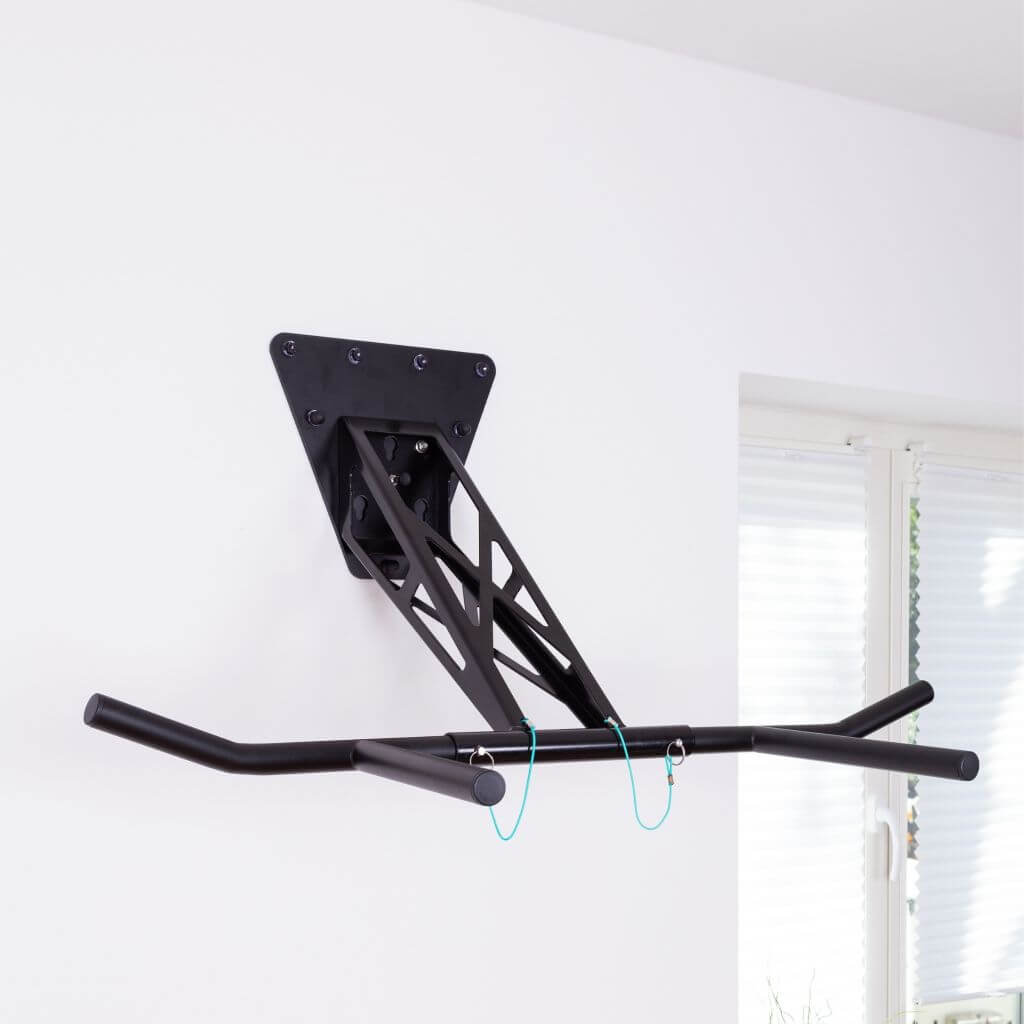 Video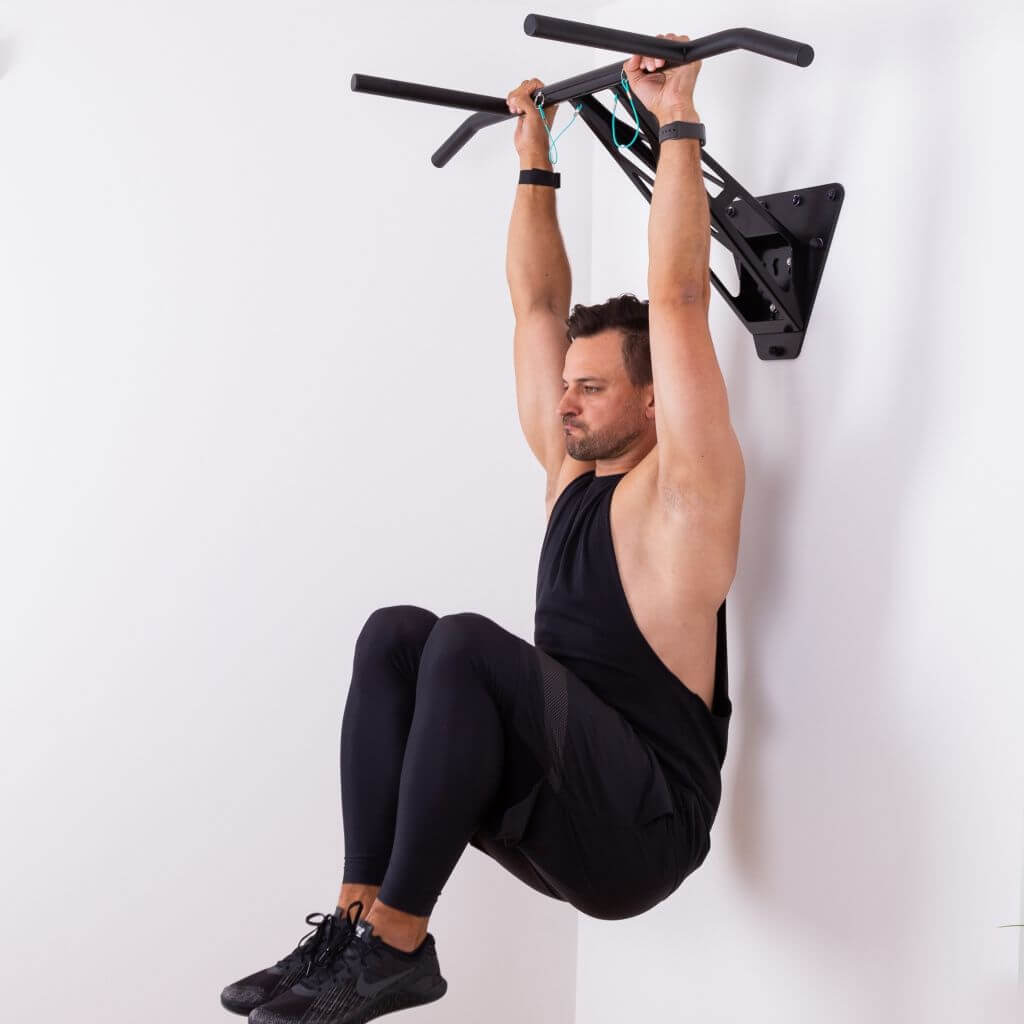 Video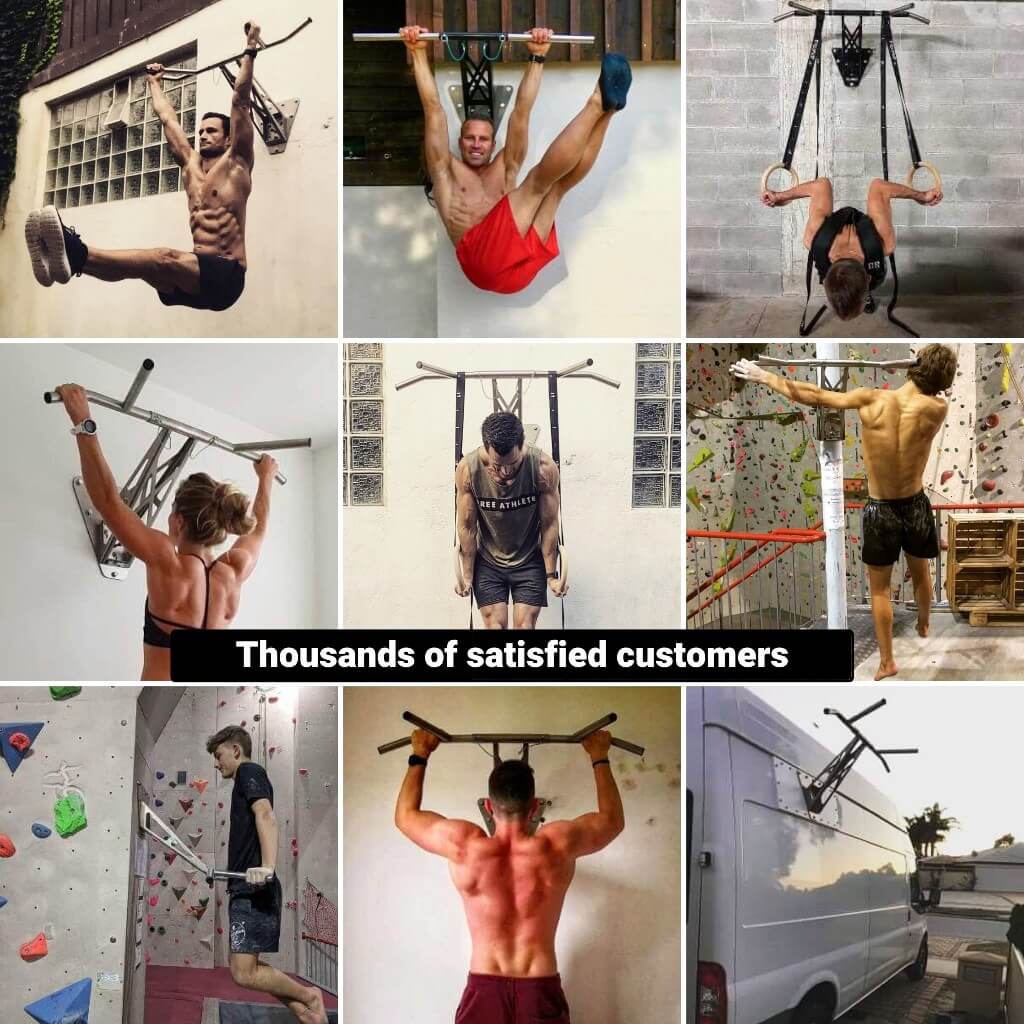 Video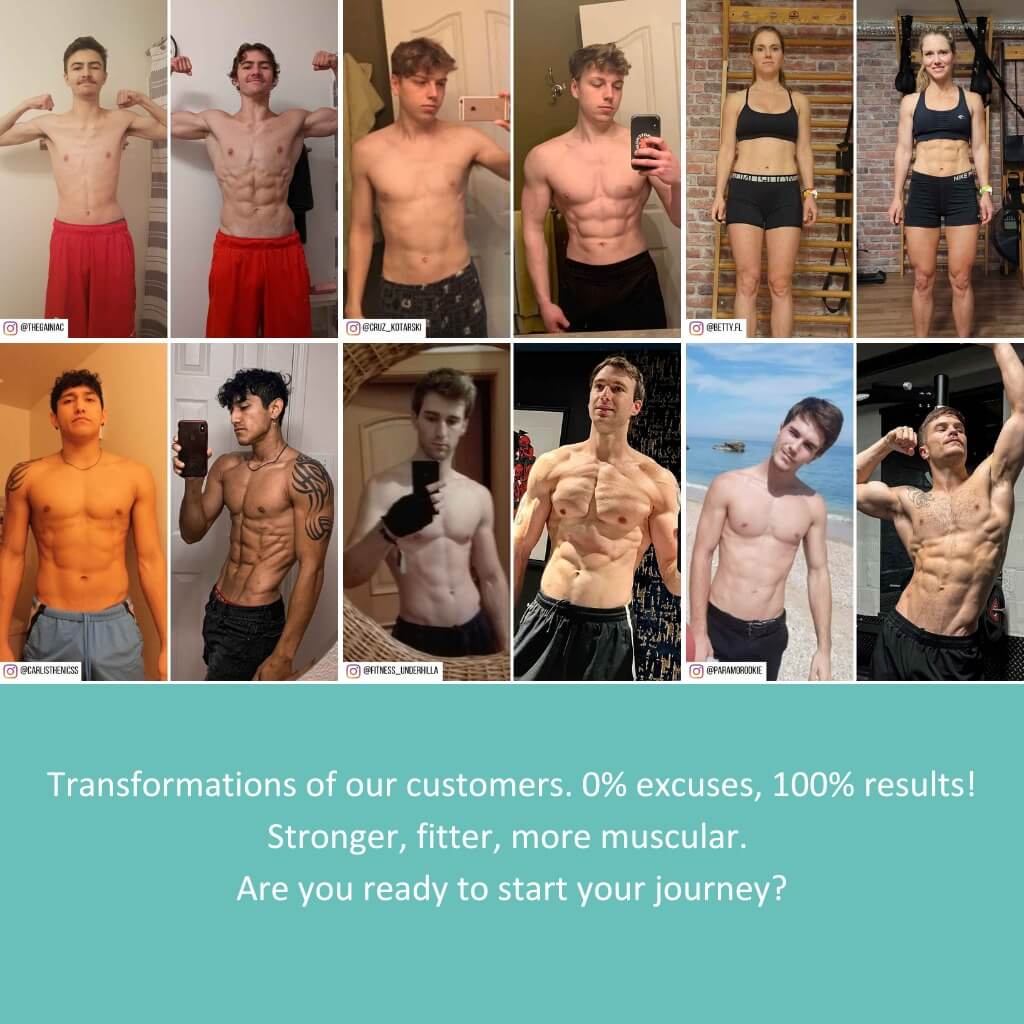 Video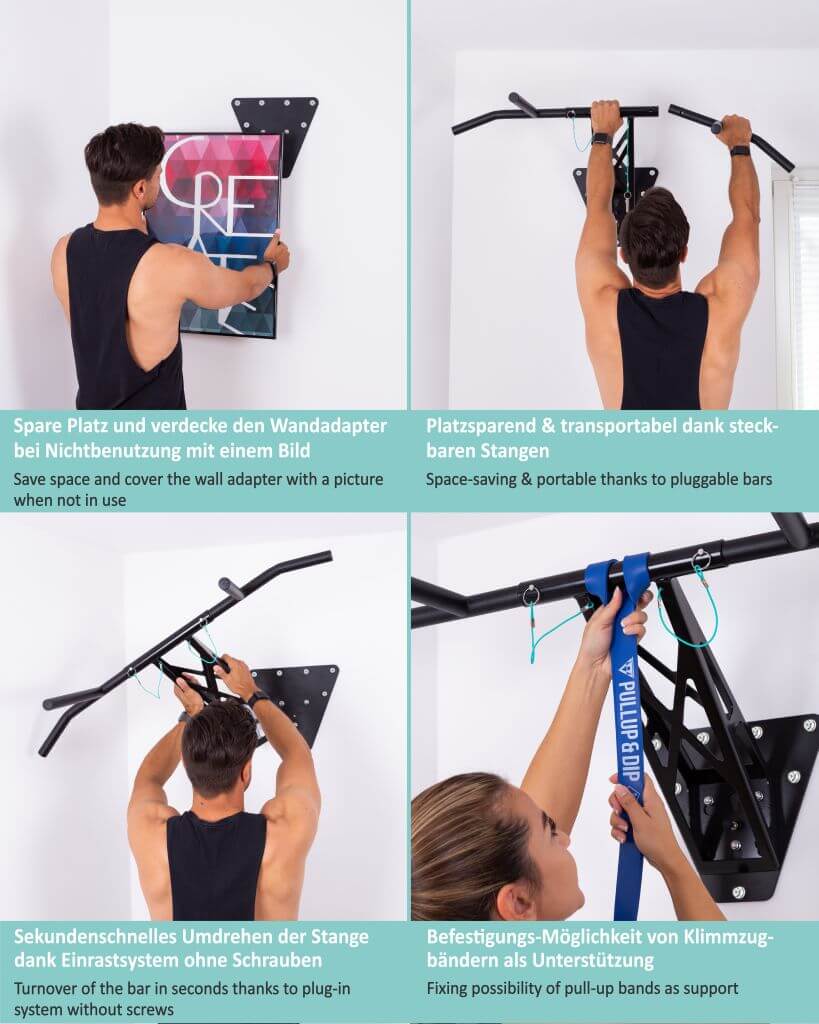 Video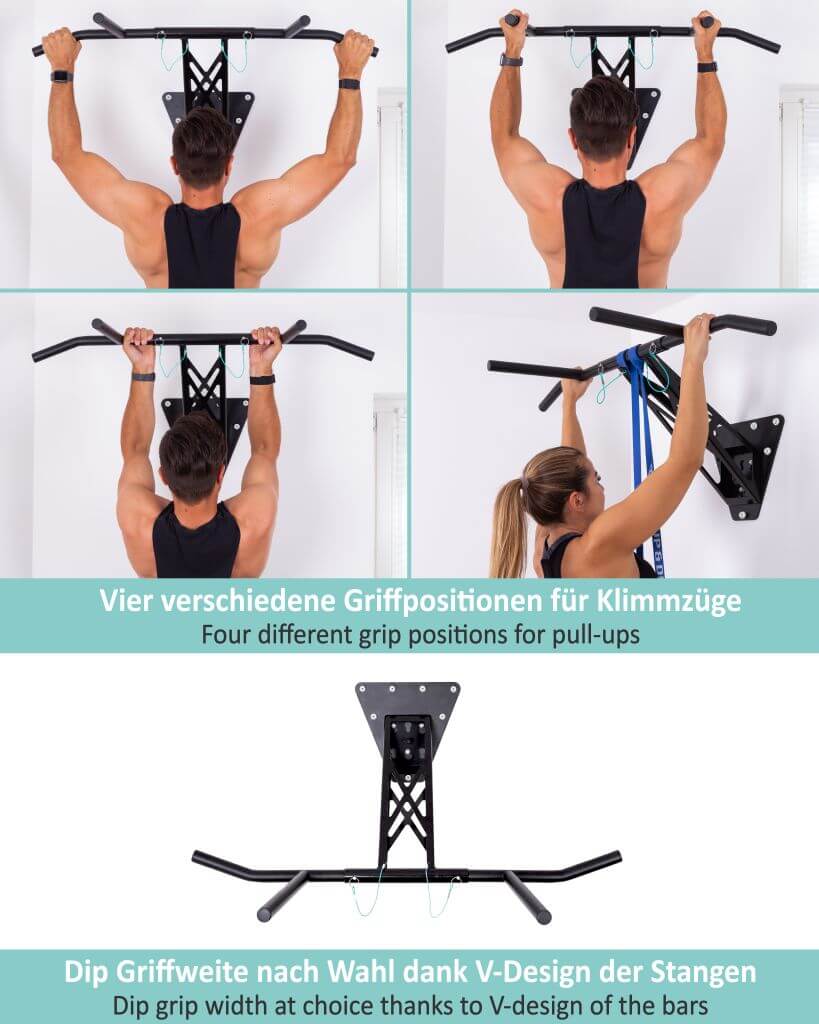 Video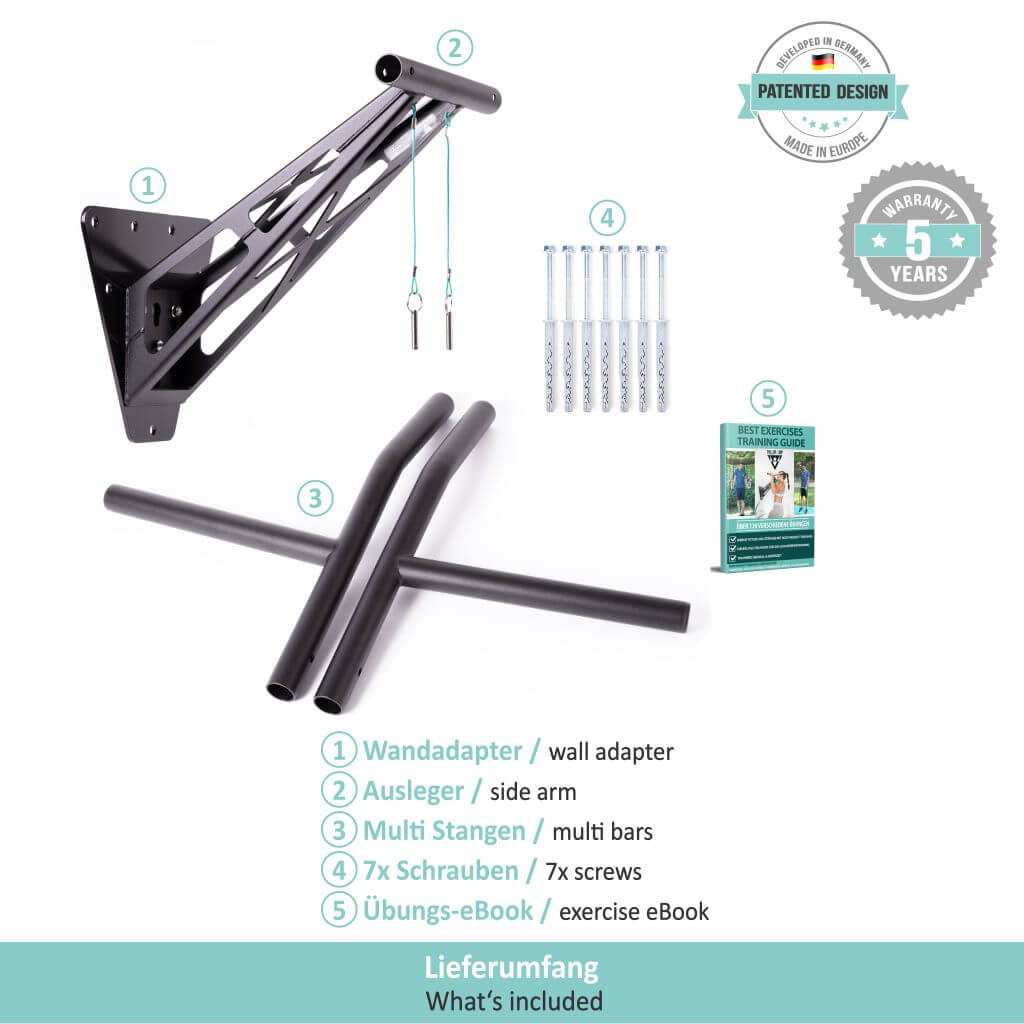 Video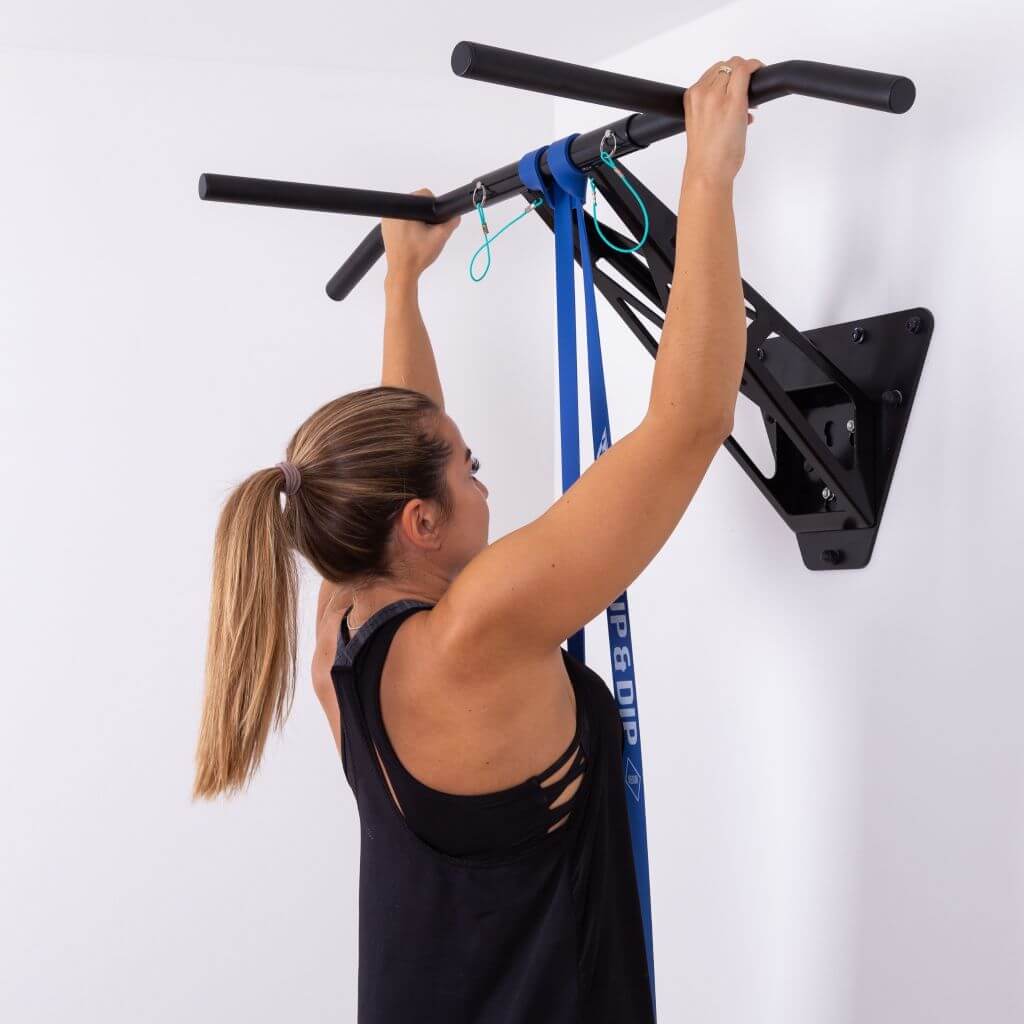 Video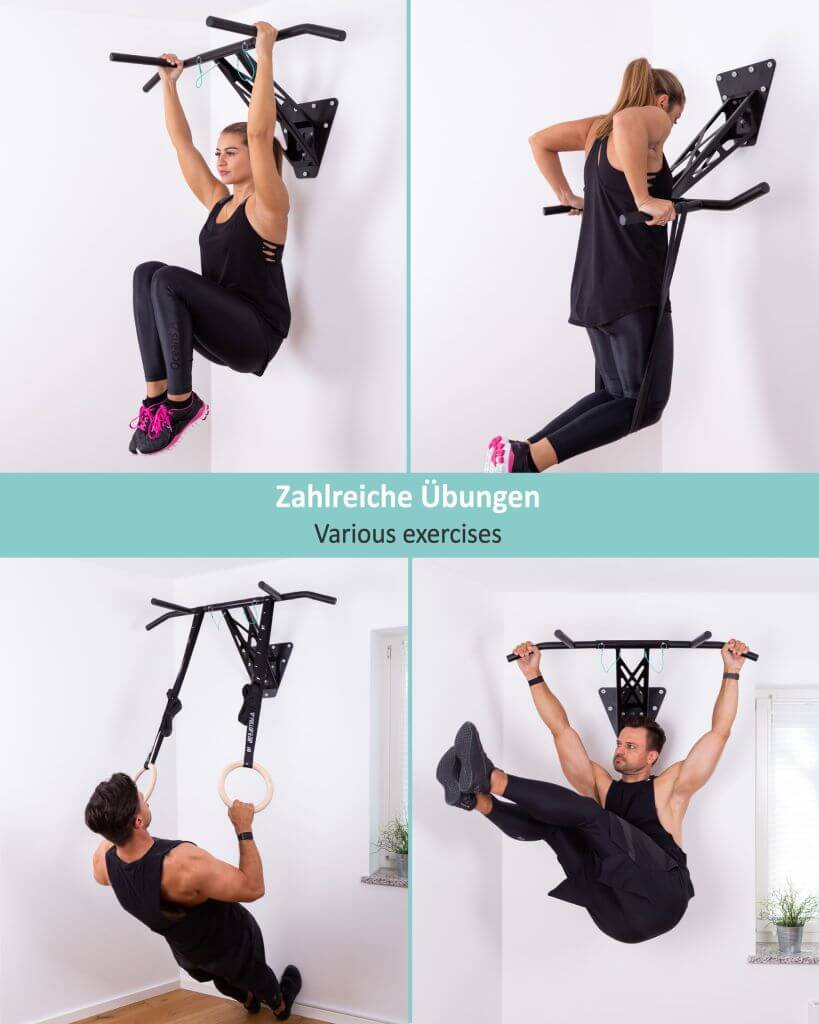 Video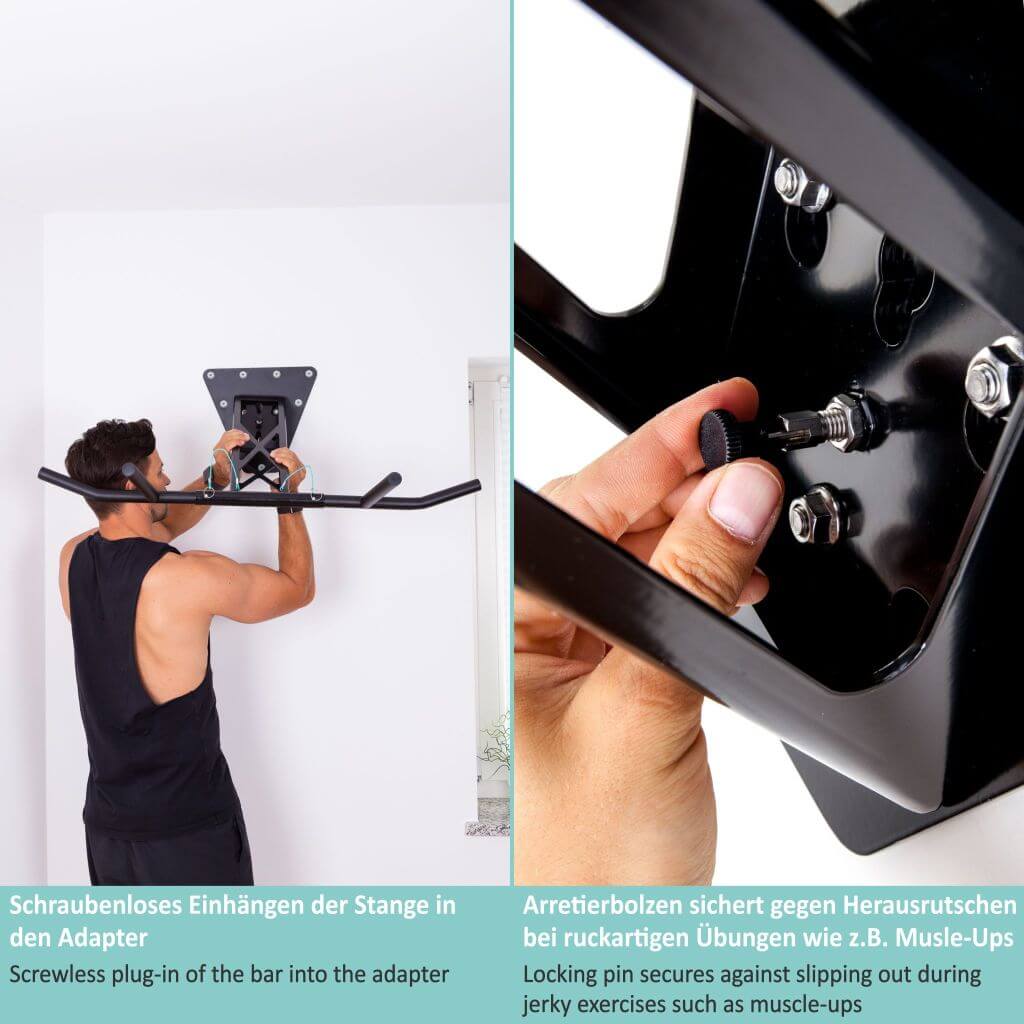 Video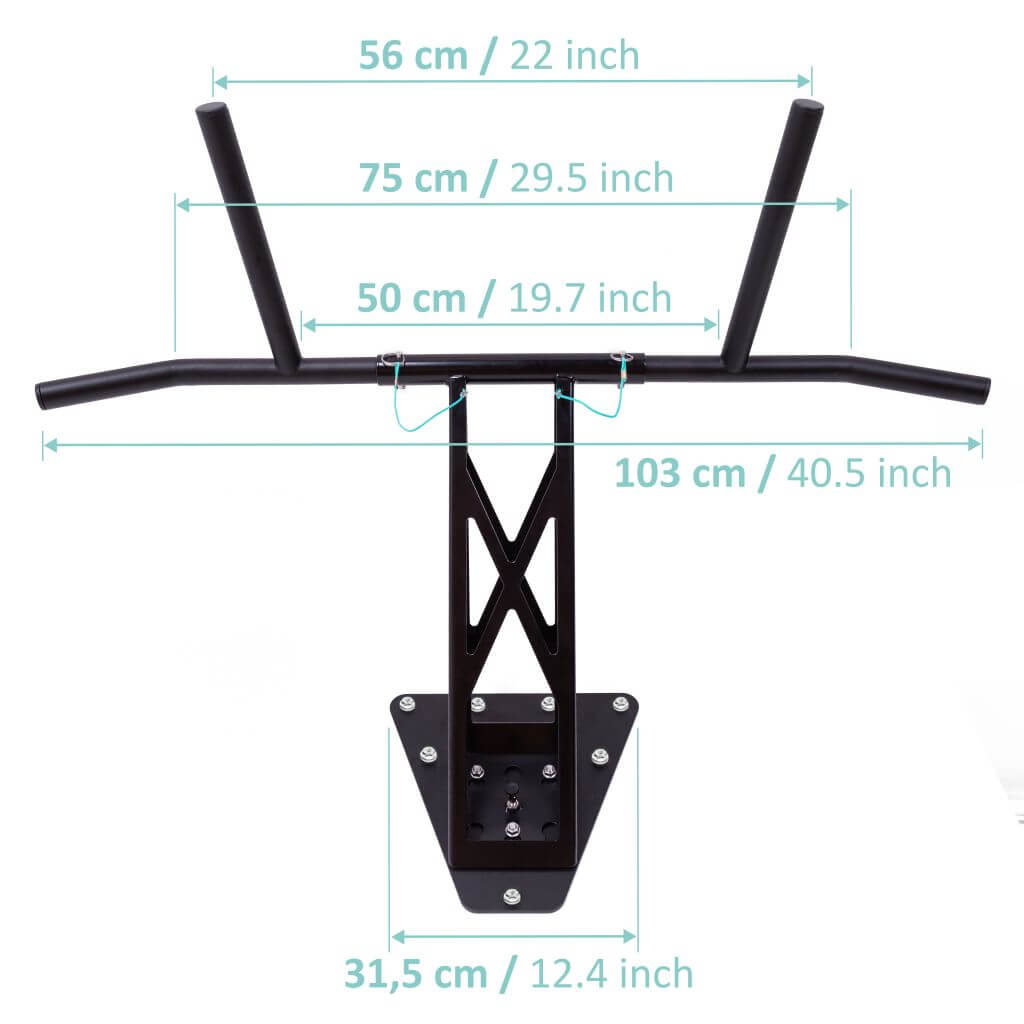 Video
SKU:

P-00060-INDOOR
Pull-Up and Dip Bar - Mount On Indoor & Outdoor Wall, Worldwide Unique
The most awesome pull-up bar you've ever owned!
Produkt-Vorteile im Überblick
100% flexibility: train indoors or outdoors on an outside wall
Over 20 different exercises
Premium quality: buy once, train for a lifetime
100% customer satisfaction
Used in over 70 countries worldwide
In stock - Your order will be with you in 3-4 business days!
30 Tage Rückgabe & gratis Rückversand
Unique pull-up and dip bar for indoor & outdoor wall mount
The world's first detachable pull-up & dip bar, can be mounted either indoors on an interior wall or on an outside wall. The pull-up & dip bar by Pullup & Dip gives you maximum flexibility and makes you and your pull-up training independent of any gym or sports grounds.
Lose weight, get fitter, stronger and build muscle - who doesn't want that? The indoor pull-up and dip bar allows highly effective bodyweight training with over 20 exercises. Suitable for pull ups and dips in all variations as well as numerous other exercises including, leg raises or muscle ups with the additional straight muscle-up bar.
Get 100% flexibility with your pull-up and dip bar saving on monthly gym costs and travel time. The removability from the wall, the turn-able design and the numerous exercises replace a gym for at home. Premium quality developed in Germany and made in Europe, a stable and durable construction and easy installation on the wall make the pull-up and dip bar unique, worldwide.
Health and fitness training on the pull-up and dip bar promotes physical well-being and prevents back pain effectively. Pull-ups train your back, provide better posture and relieve the intervertebral discs. The dip training on the dip bar trains the triceps, chest and shoulders.
Saves you your most valuable asset: TIME. Spend less time in crowded gyms and more time doing what you love.
We guarantee a quality pull-up & dip bar, compared to other cheaper models, ensuring you will only have to purchase this quality pull-up & dip bar once – allowing you to train for a lifetime! Order online today and benefit from the advantages for a lifetime!
The benefits of our pull-up and dip bar
✔️ 100% flexibility: exercise with 100% independence from a gym, indoor at home or outdoor on an exterior wall.
✔️ Full Body Training: the pull-up and dip bar gives you a varied full-body workout for pull-ups, dips, muscle-ups, leg raises, and over 20 other exercises, all with just one device! (see tab videos)
✔️ No more back pain: pull-ups strengthen your back muscles, relieve your intervertebral discs and ensure an upright posture.
✔️ Optimal training stimulus: the multi-grip bars allow you over 5 different pull-up grip positions from different angles for optimal training stimulus and lots of variety.
✔️ Selectable grip width: use the V-arrangement of the dip bars to choose a wide or narrow grip as desired.
✔️ Save money: gym costs an average of €450 a year - with this pull-up and dip bar you buy once, and train for a lifetime.
✔️ Save time: our unique turn-able design allows you to switch from pull-ups to dips within seconds
✔️ Space saving: removable and storable from the wall after training. The wall adapter can be covered by a picture when not in use.
✔️ Safety: a locking pin protects against slipping during jerky exercises such as muscle-ups.
✔️ Buy once, train for a lifetime: thanks to the high-quality material this pull-up and dip bar will only need to be purchased once for a liftime of training.
✔️ Easy installation: a drilling template is included for super fast wall mounting without additional help.
✔️ Unique patented technology: Patent number: 20 2015 107 050.0
✔️ Incl. Training Guide: FREE eBook with over 35 exercises for a varied full-body workout


Change from pull-ups to dips within seconds - without any tools!
Make yourself independent of the gym and work out wherever you want!
❌ No more risk of injury due to slipping off the door frame
❌ No more damage of the door frame
❌ No more training in smelly gyms during nice weather
❌ No more monthly gym costs
❌ No more time-wasting driving to the gym
❌ No more waiting time for machines
❌ No more crowded gym experiences
❌ No more boring isolated exercises
❌ No more excuses!
Still not convinced? Test our pull-up & dip bar now without obligation for 30 days. If for any reason, you aren't satisfied, you can return it easily and the full purchase price will be refunded. If you don't love it, send it back. It's that simple!

Product details of INDOOR pull-up and dip bar
Material

steel powder coated (black)

Weight (incl. all accessories)

8,1 kg (17.8 lbs)

Color
black
Load capacity
up to 150 kg (330 lbs)
Grip types pull-ups
5 different
Total width
103 cm (40 in)
Distance to wall
40 cm (15.7 in)
Rod diameter
30 mm (1.18 in)
Max. Dip grip width
70 cm (27 in)
Total length boom
56 cm (22 in)
Max. Width outrigger (at tube)
30 cm (11.8 in)
Boom height
14,5 cm (5.7 in)
Wall adapter dimensions
31.5 x 29.5 x 0.7 cm (W x H x D)

(12.4 x 11.6 x 0.27 in)

Fixing material wall mounting
7 x fischer screws + dowels included
Wall mounting
we recommend only brick and concrete walls for wall mounting
Warranty
5 years s. Warranty conditions
Scope of delivery of the INDOOR package
| | |
| --- | --- |
| | INDOOR package |
| Wall adapter (1) | ✔ |
| extension arm (2) | ✔ |
| 2 x multi bar for pull-ups and dips (3) | ✔ |
| 7 x fischer screws + dowels 10 x 80 mm + drilling template (4) | ✔ |
| FREE eBook with 35 exercises (e-mail download) (5) | ✔ |
Scope of delivery INDOOR package
Fast worldwide shipping: Your order will be shipped within 24 hours. Fast shipping within Europe in 1-5 business days depending on the country of delivery. Free shipping within the US from $200 and within Germany from 50€! We ship from our two warehouses in Germany and the USA incl. tracking with guaranteed delivery!

Hassle-free returns: You are not fully satisfied? Just send it back within 30 days (free of charge within Germany and the USA).


100% Satisfaction Guarantee: We give you a 30 day money back guarantee if you are not fully satisfied! Don't love our products? Send them back.


Excellent customer service: Our helpful customer service is available to answer any question in English and German. That's why over 1,000 customers worldwide have already rated us with 5/5 stars on Trustpilot!


Over 500,000 satisfied customers: 98% customer satisfaction and over 500,000 satisfied customers in 70 countries worldwide already belong to the Pullup & Dip community.


Further questions about the product? Then just send us a message to service@pullup-dip.com or simply call: +49 89 215300-747
The exact shipping costs for your order and country you can calculate in the shopping cart with our shipping costs calculator. Simply add the products you are interested in into the cart and use the shipping costs calculator in the shopping cart.

Q: Are muscle-ups also possible with the pull-up & dip bar?
A: Yes, muscle-ups are also possible. Depending on your grip width, you can either rotate the included multi bars 180° so that the dip bars face the tree and do muscle-ups, or you can use the additional straight muscle-up bar. The grip width of the two dip bars is at 459 mm, so if your grip should start there during muscle-ups, the additional muscle-up bar is recommended. For home use, it depends on your ceiling height, whether you have enough space to the ceiling.

Q: At what height should I mount the pull-up bar?
A: Of course, this depends on your height. We recommend to mount the Pullup & Dip bar as high as possible so that you can fully hang during pullups. The distance from the top edge of the wall plate should be at least 45cm to the ceiling, so that you do not hit your head against the ceiling during pull-ups. The delivery also includes a drilling template with which you can simulate the final height. Alternatively, you can also hold thepull-up bar against the wall before mounting to determine the optimal mounting height.

Q: For which wall types is the wall mounting of the Pullup & Dip bar suitable?
A: We recommend the wall mounting of the indoor adapter of Pullup & Dip exclusively on brick and concrete walls!

Q: What should be the minimum wall thickness of my wall?
A: Since our recommended fastening long shank anchors have a length of 100 mm and the drill holes should be 110 mm, we recommend a wall thickness of at least 180 mm.

Q: What if the screws are difficult to turn into the wall?
A: If you have a very solid wall and the screws can only be turned into the wall with a lot of force, then the anchor probably does not have enough space to spread in the drill hole. In this case, we recommend that you drill the holes to 11 mm for a very solid wall (e.g. concrete wall), so that the dowel has enough space.

Q: Can I buy the adapter or the screws separately?
Yes, you can, the accessories for the Pullup & Dip bar such as wall adapters, outdoor adapters, screws, etc. can be found here.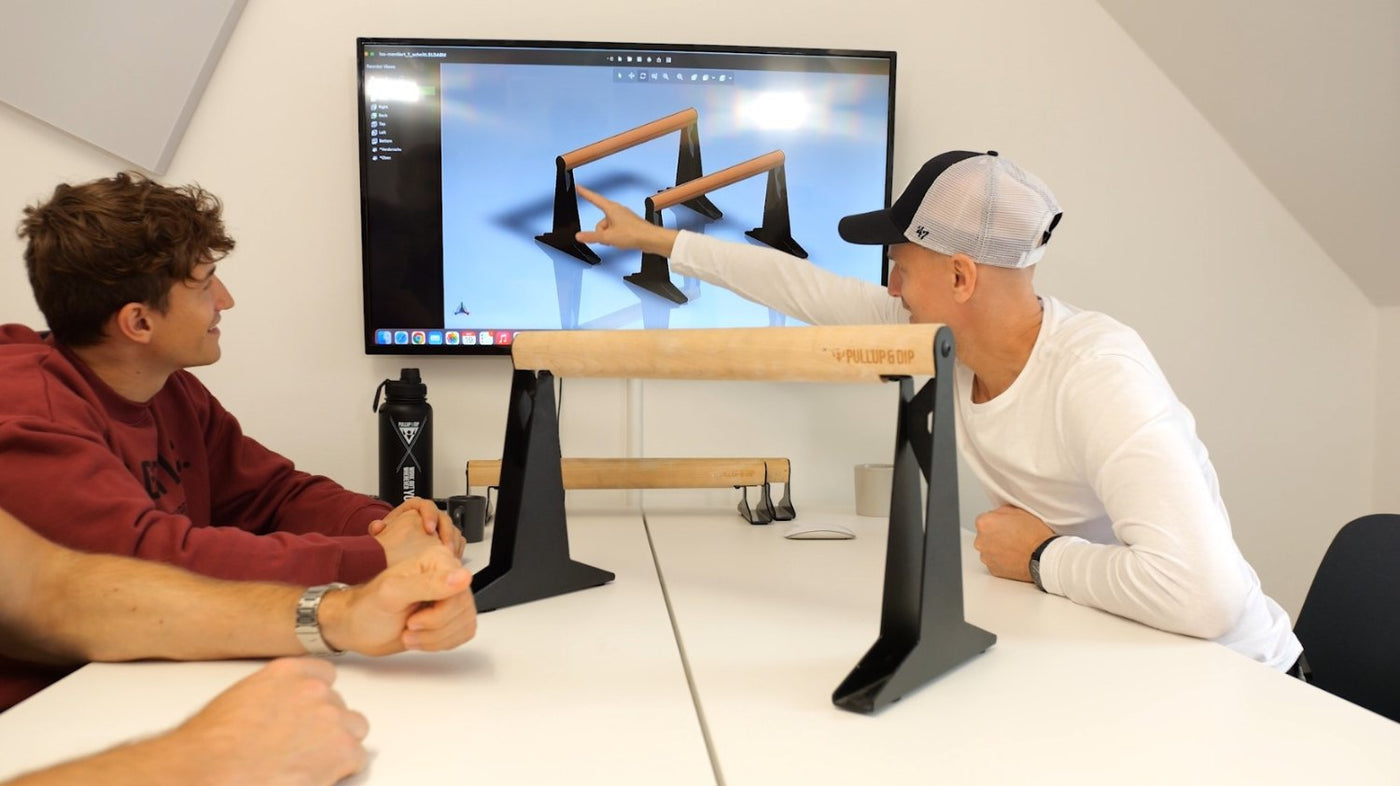 Innovative development & warranty
We are especially proud of our internal development, where we always try to develop the best quality and most durable products with unique benefits.
That's why you get up to five years product warranty on selected products.

Still unsure? Then test our products now without obligation for 30 days. If you don't like them, you can easily send them back and we will refund the purchase price!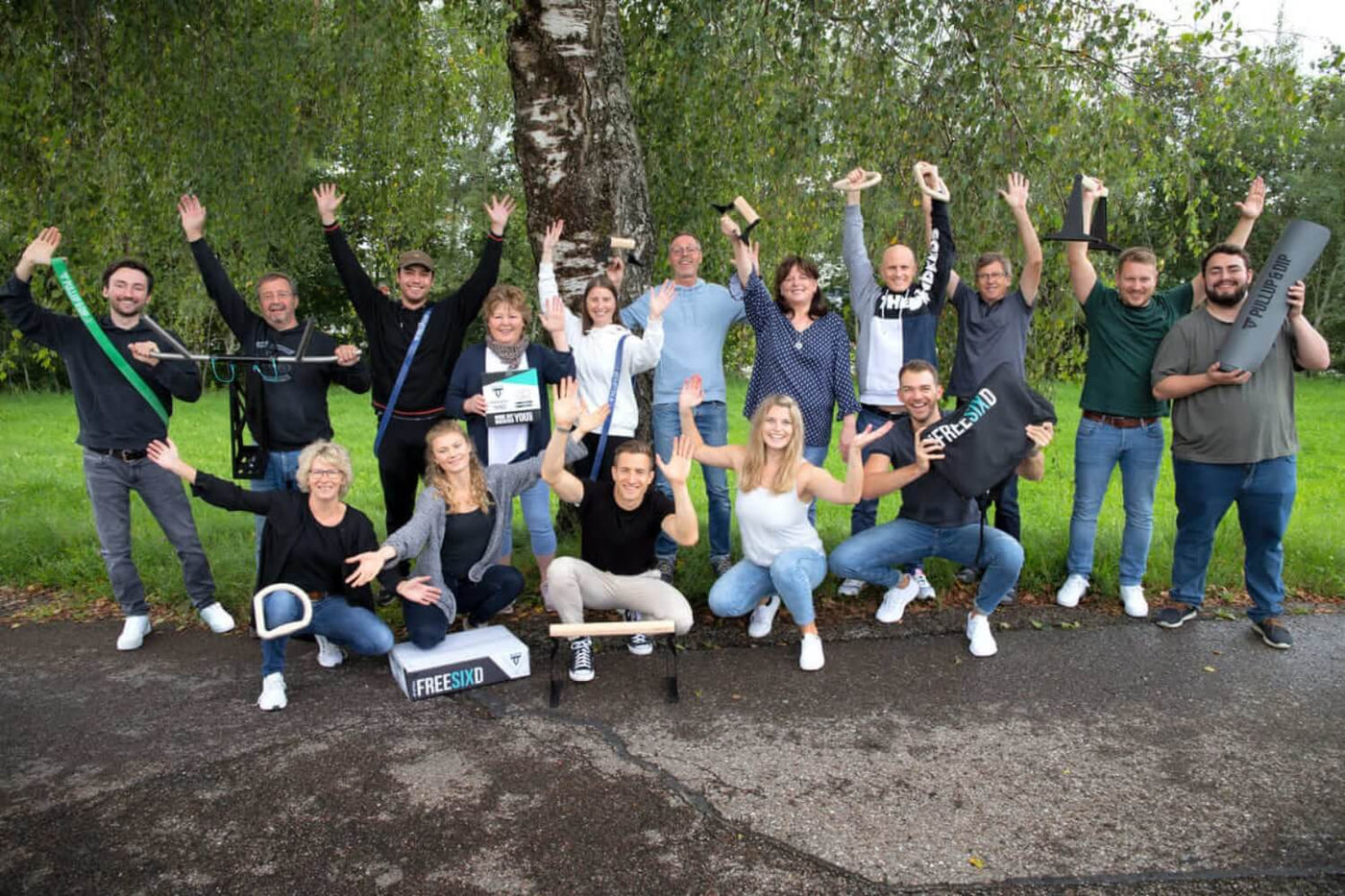 Support German Start-Up
We are Pullup & Dip. Since 2016 we develop and produce high-quality training accessories from the Allgäu and Munich. Our vision is to enable athletes all over the world to train 100% flexible and independent from the gym. At any place and at any time. True to our motto "Work out wherever you want!"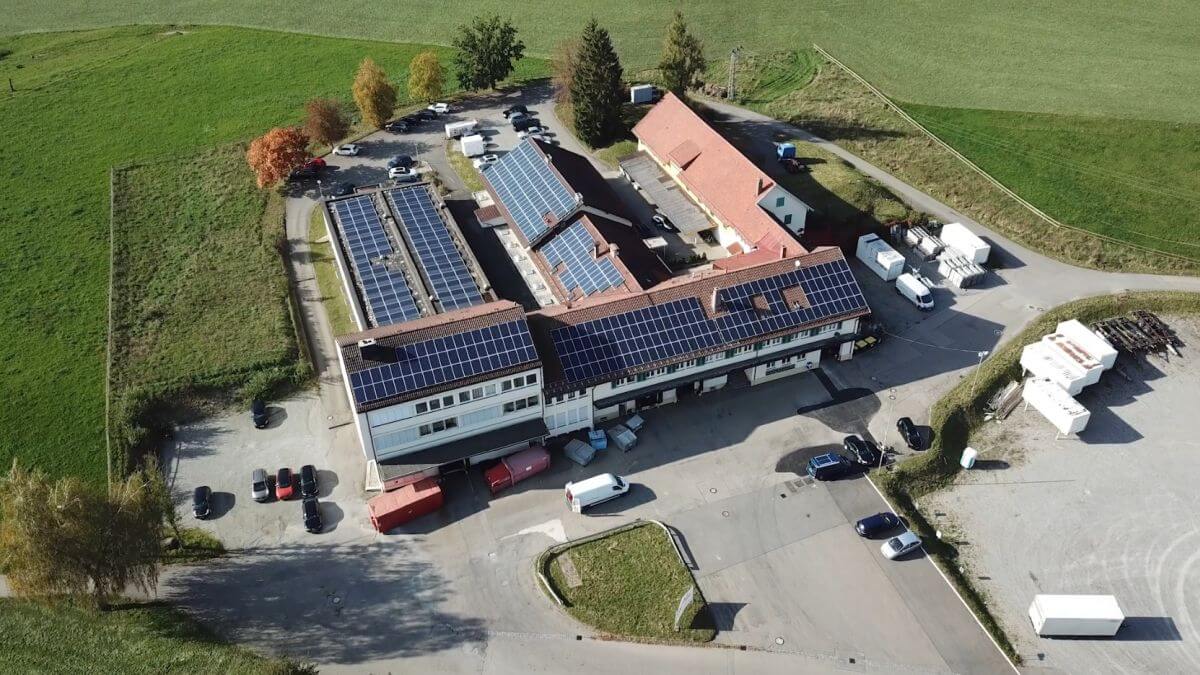 From Germany into the world
From our two warehouses in Germany in the Allgäu and in Salt Lake City in the USA, we have already supplied over 500,000 satisfied customers in 70 countries worldwide. The final assembly of some products also takes place here. We are especially proud of our fast worldwide shipping (free of charge from 50€ in Germany and from $200 within the US). Hardly ordered, your order is already with you.
0% Ausreden, 100% Resultate. Stärker, fitter, muskulöser. Bist Du bereit durchzustarten?