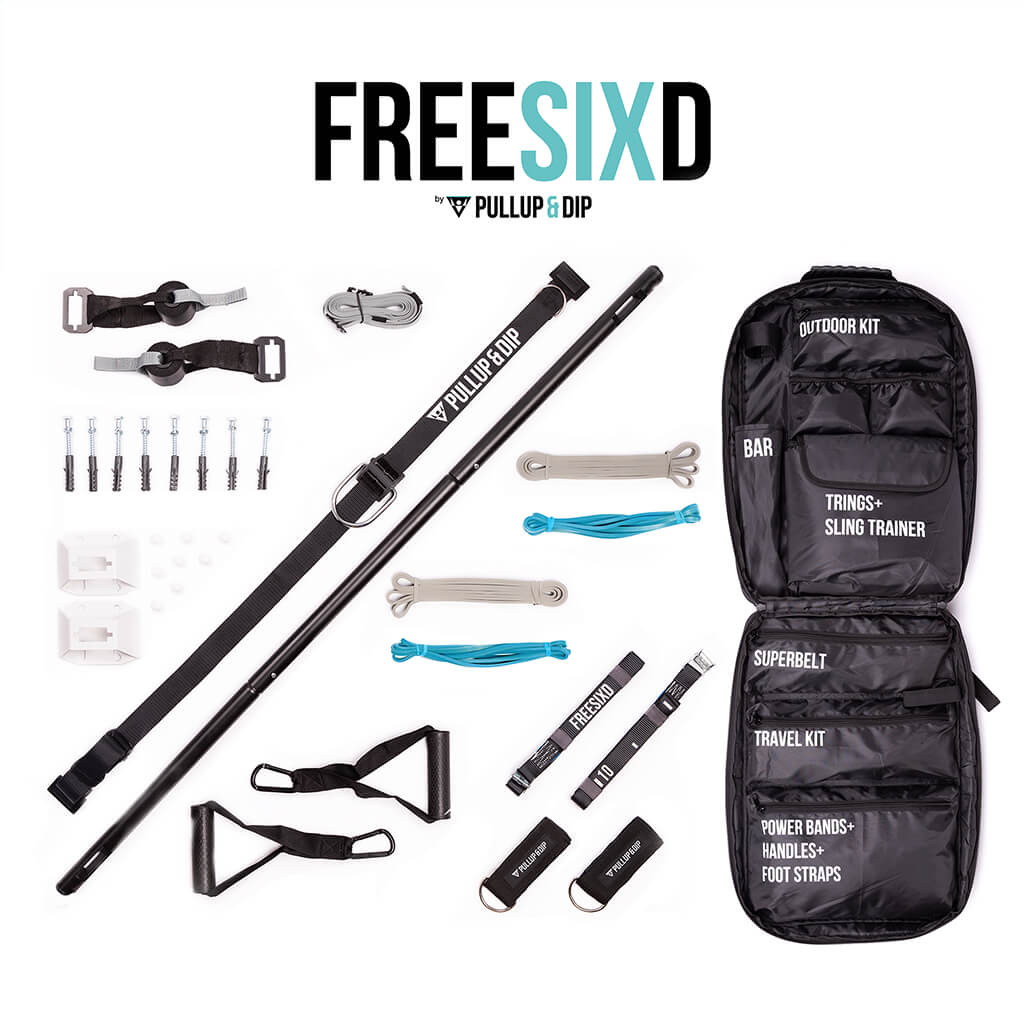 Video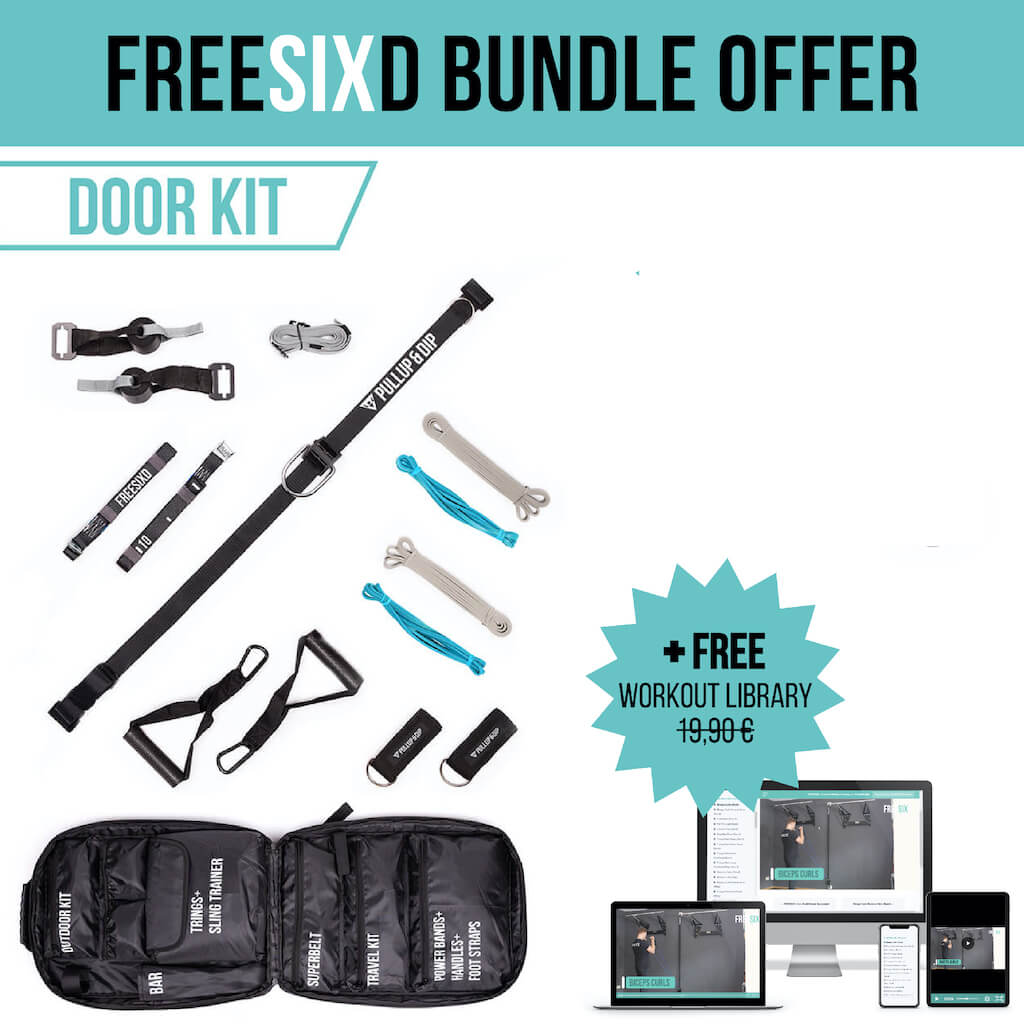 Video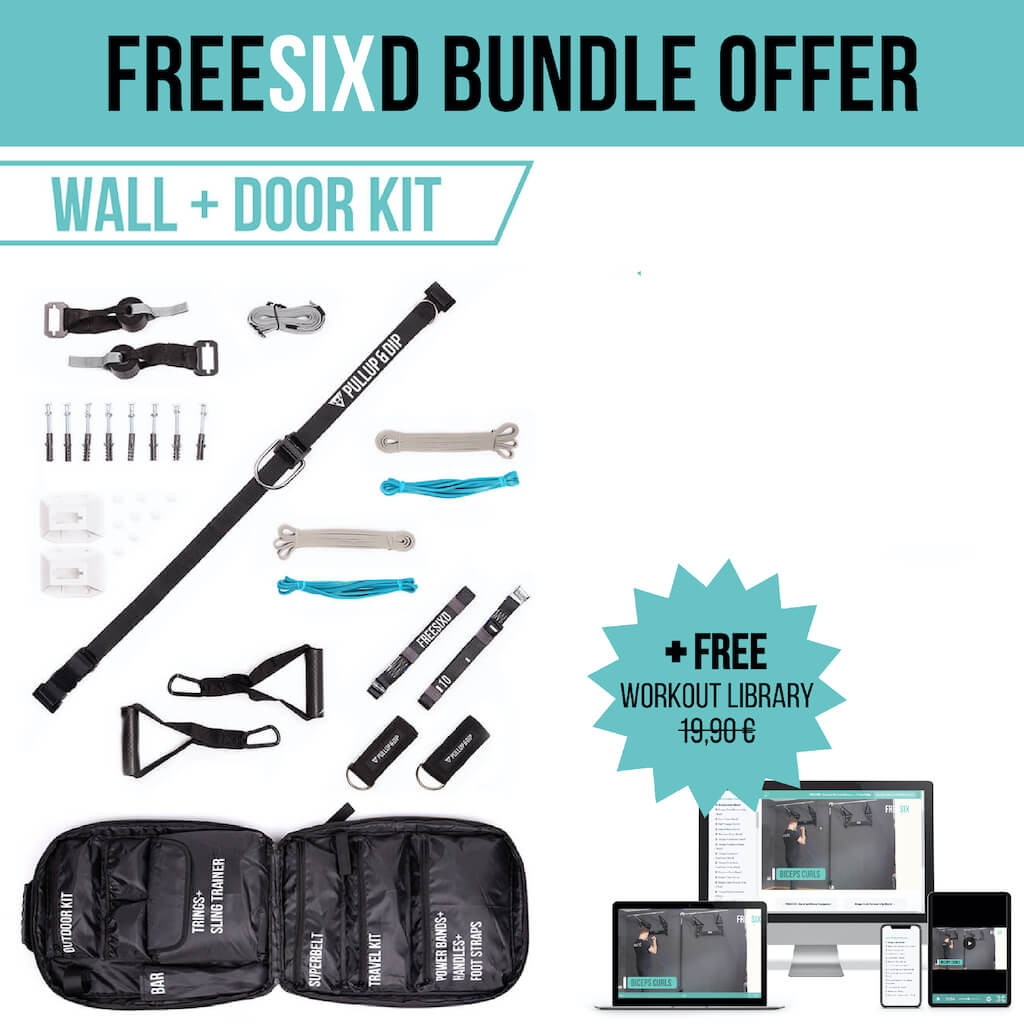 Video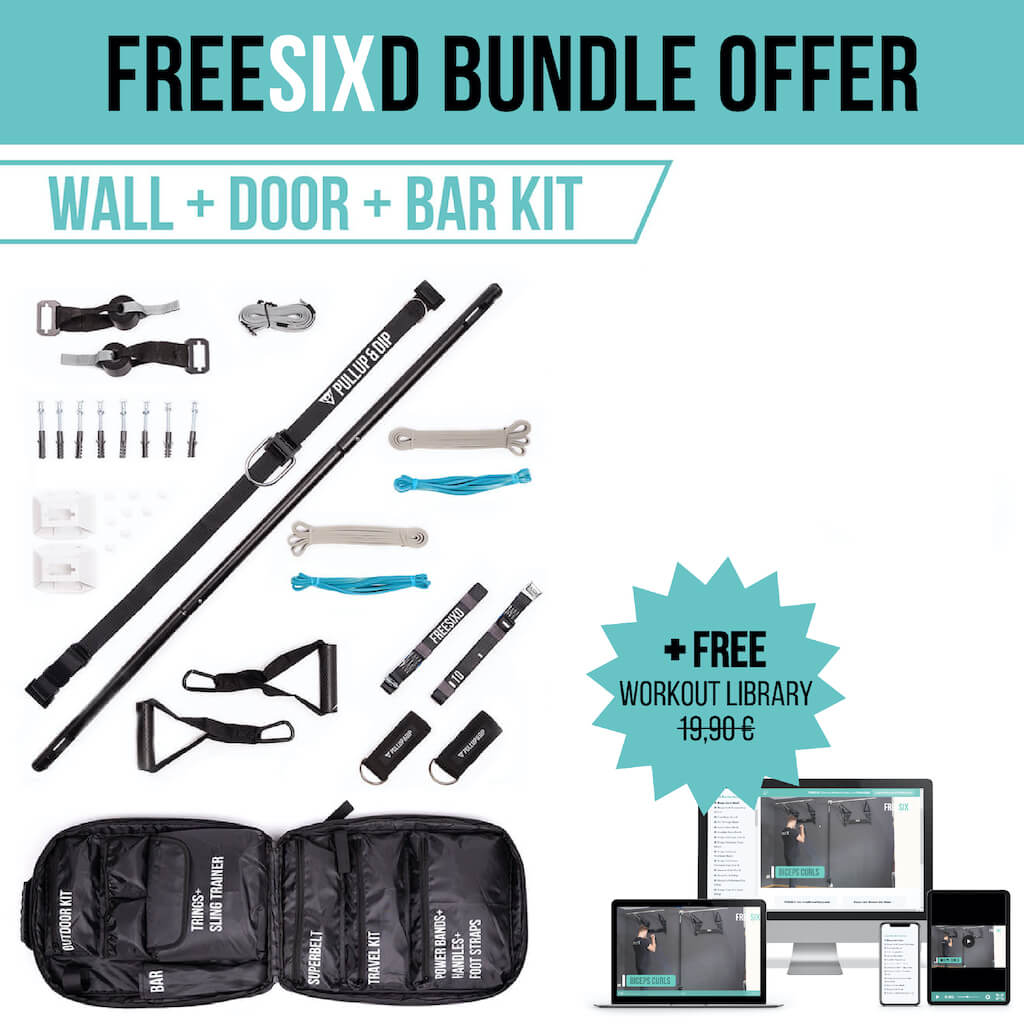 Video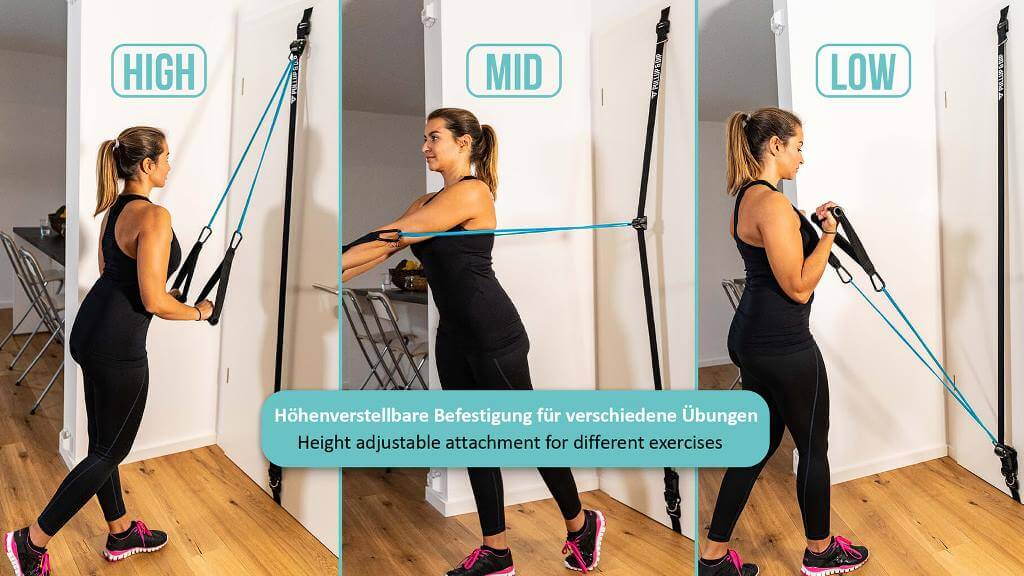 Video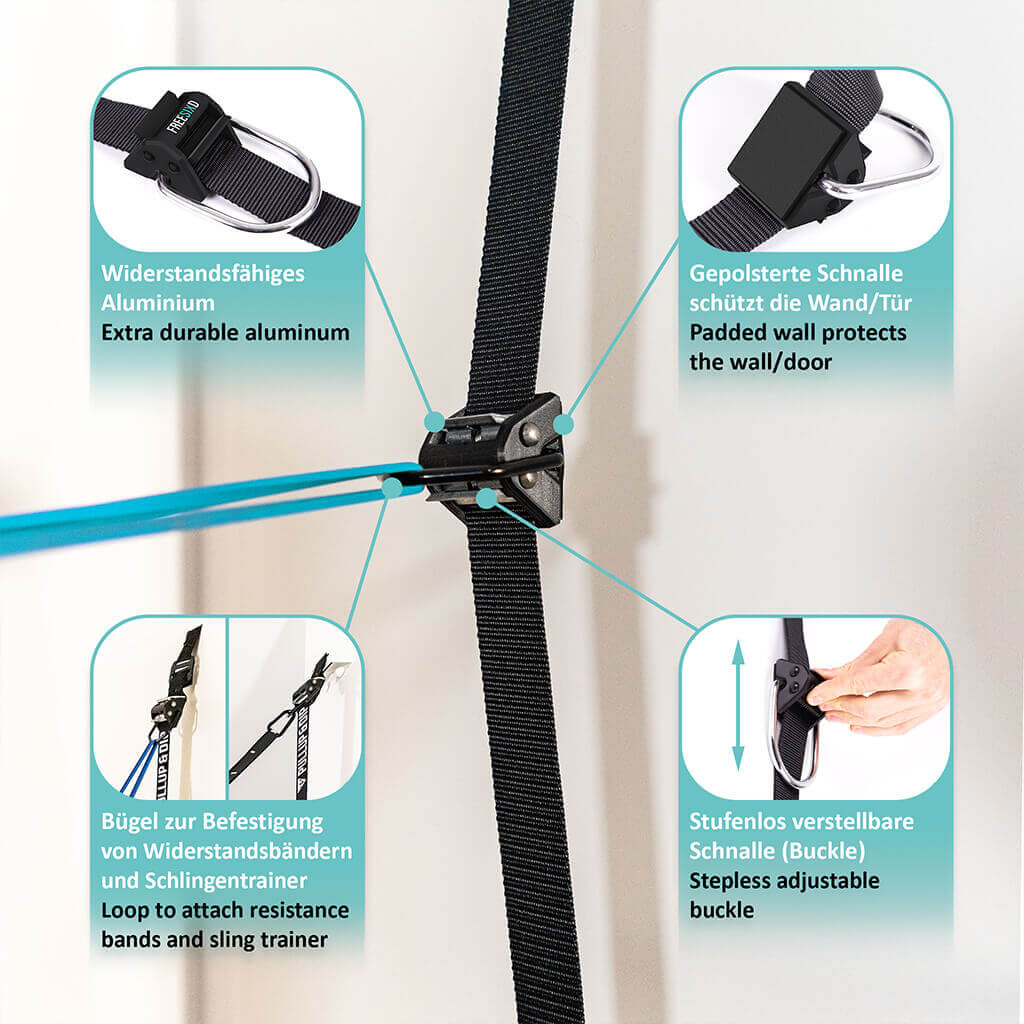 Video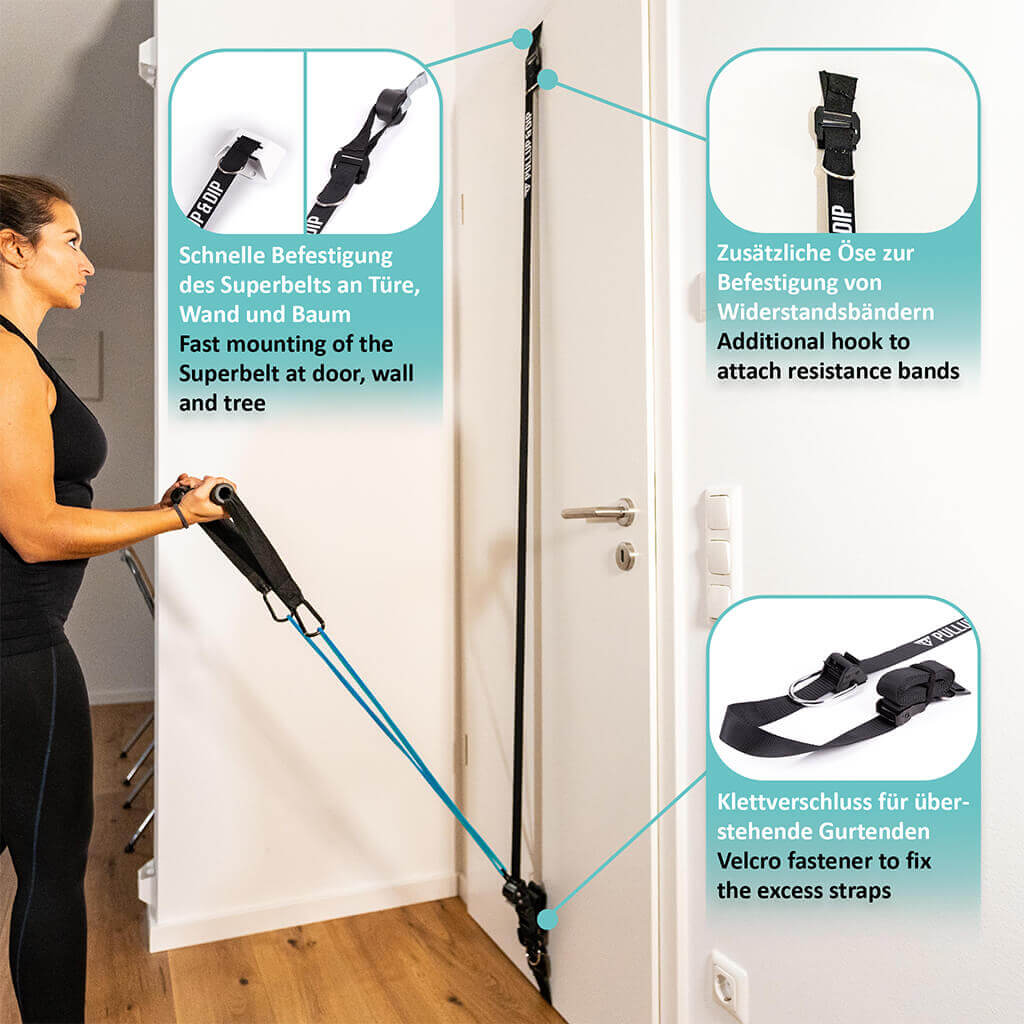 Video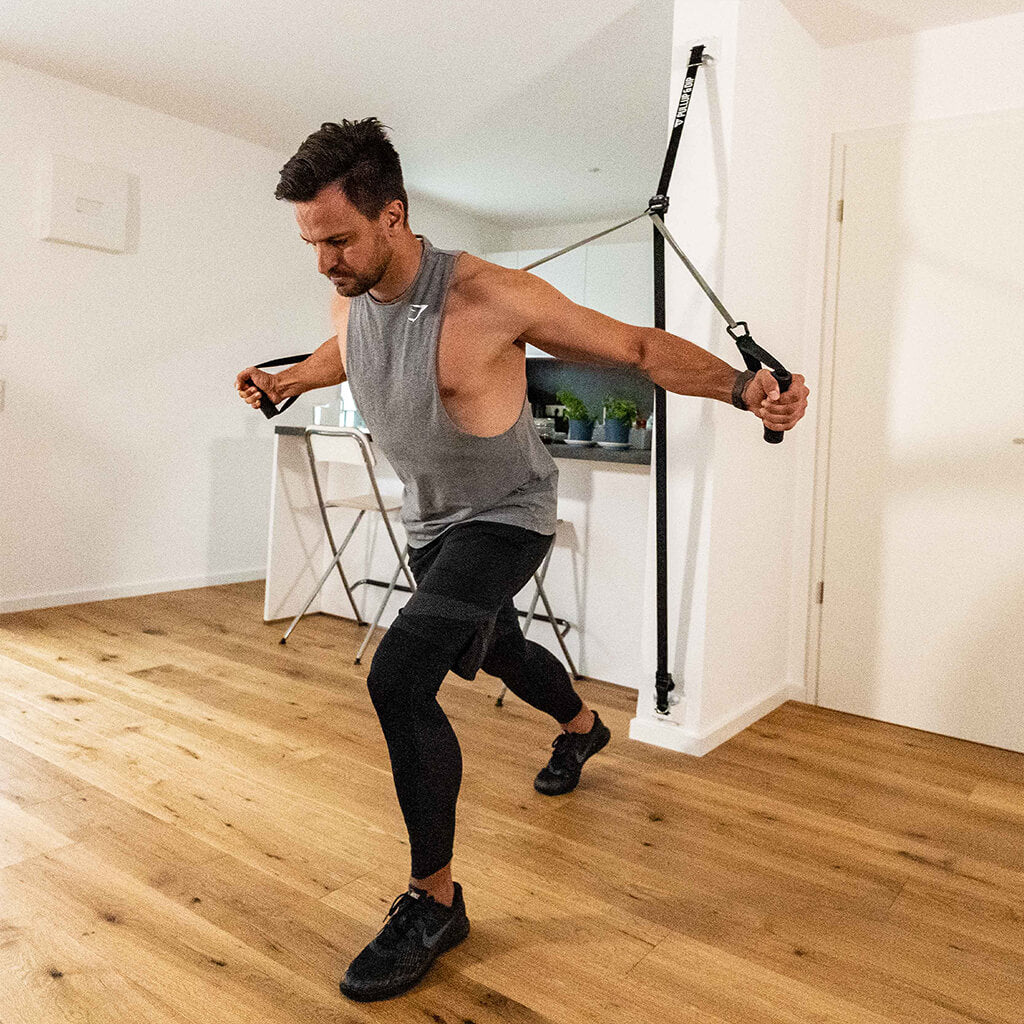 Video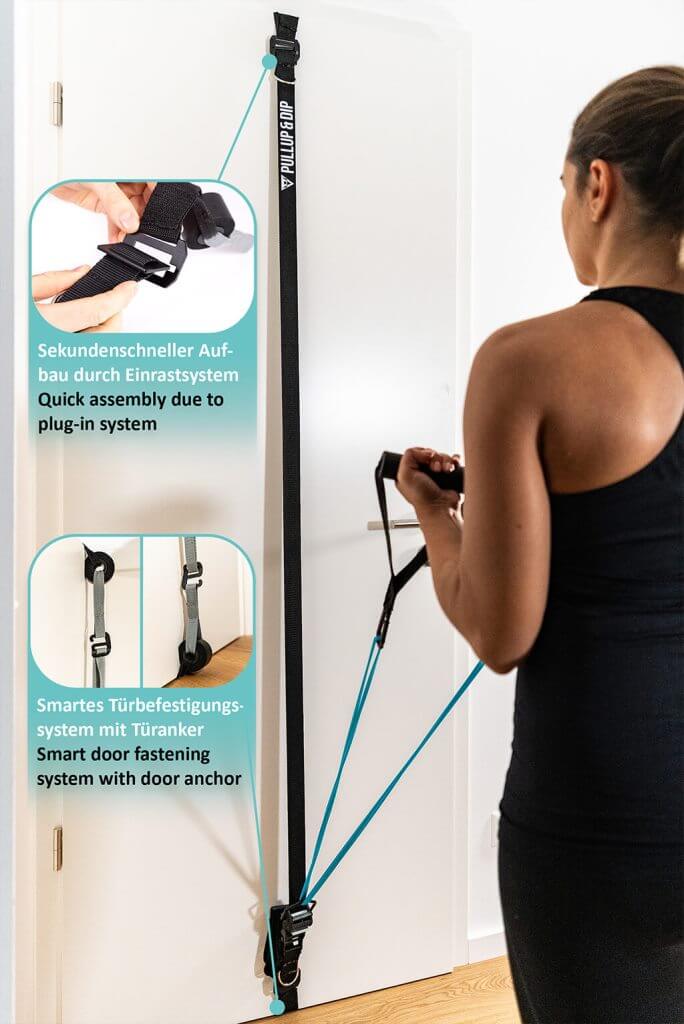 Video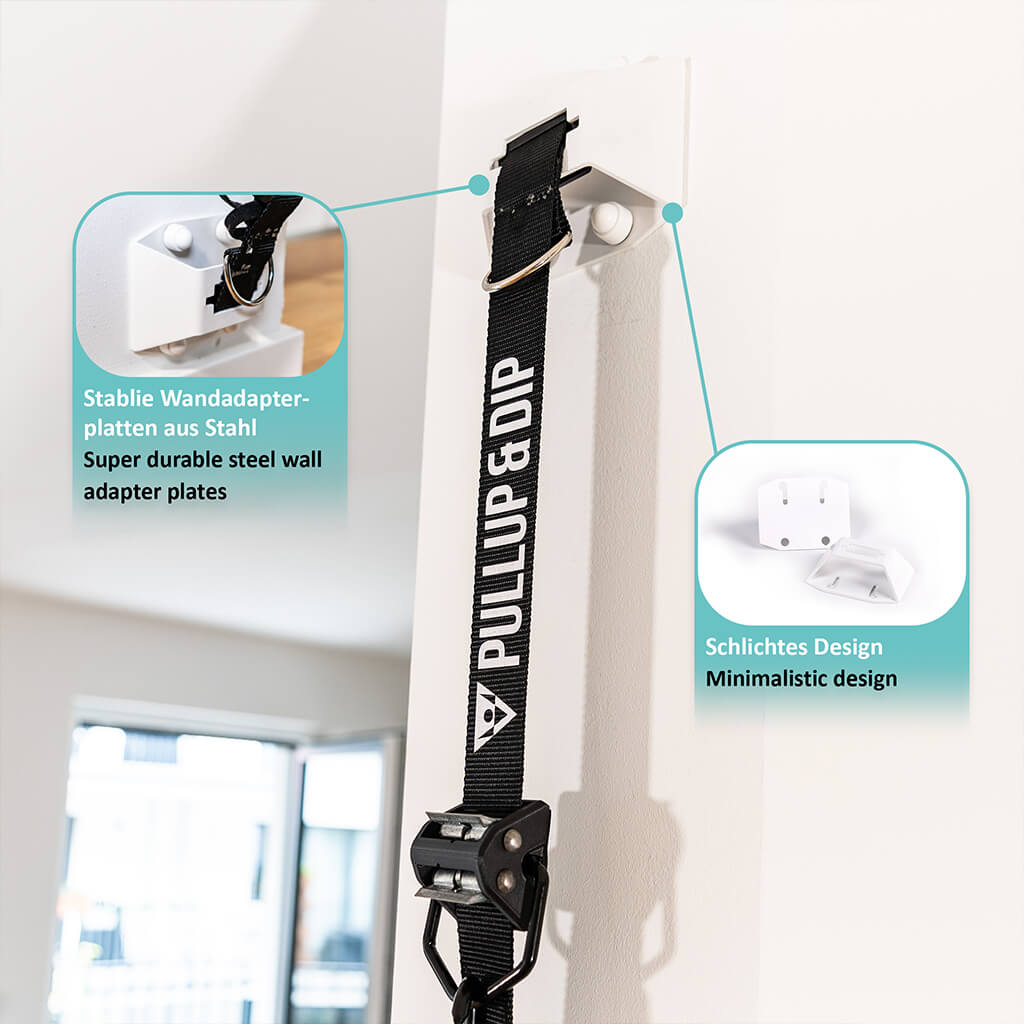 Video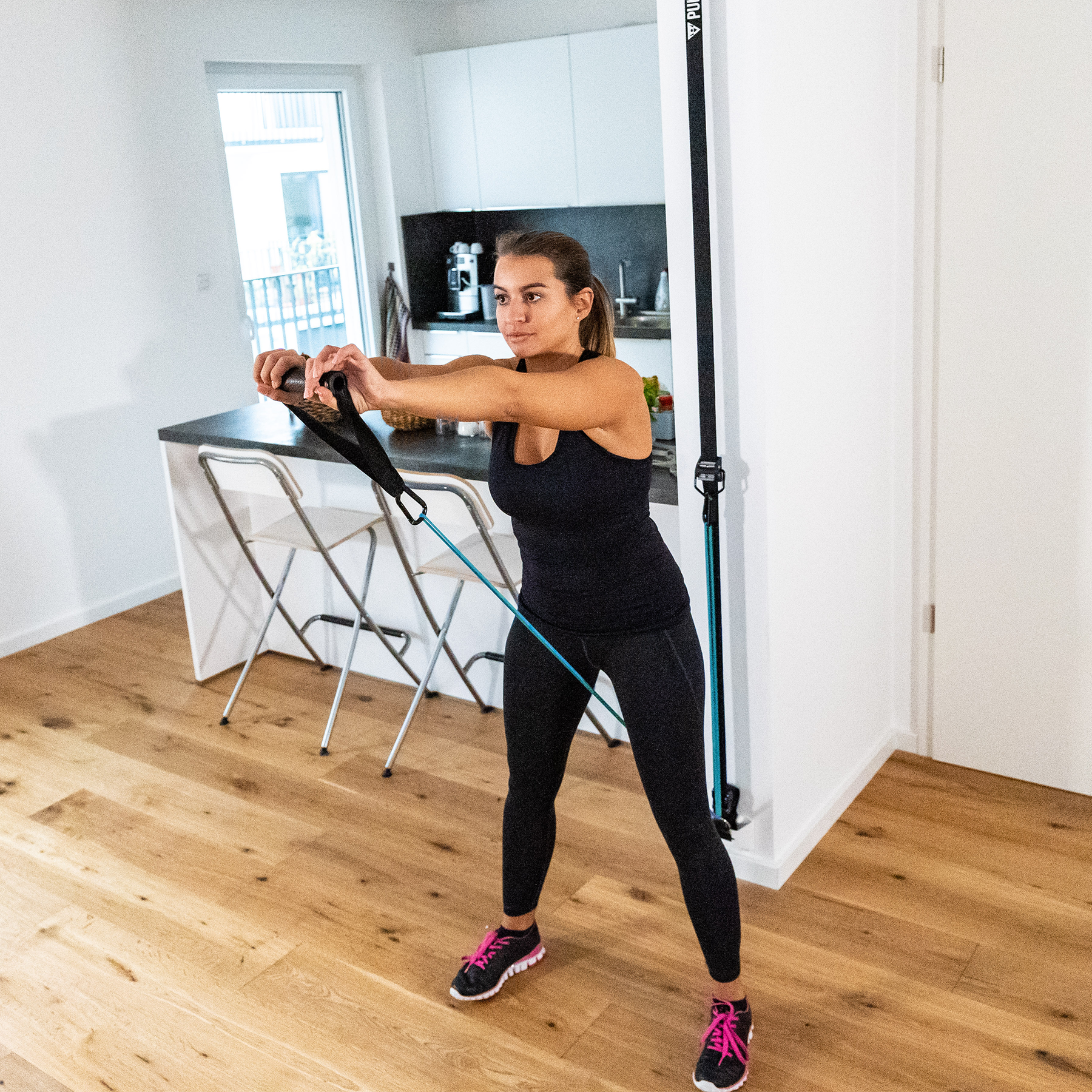 Video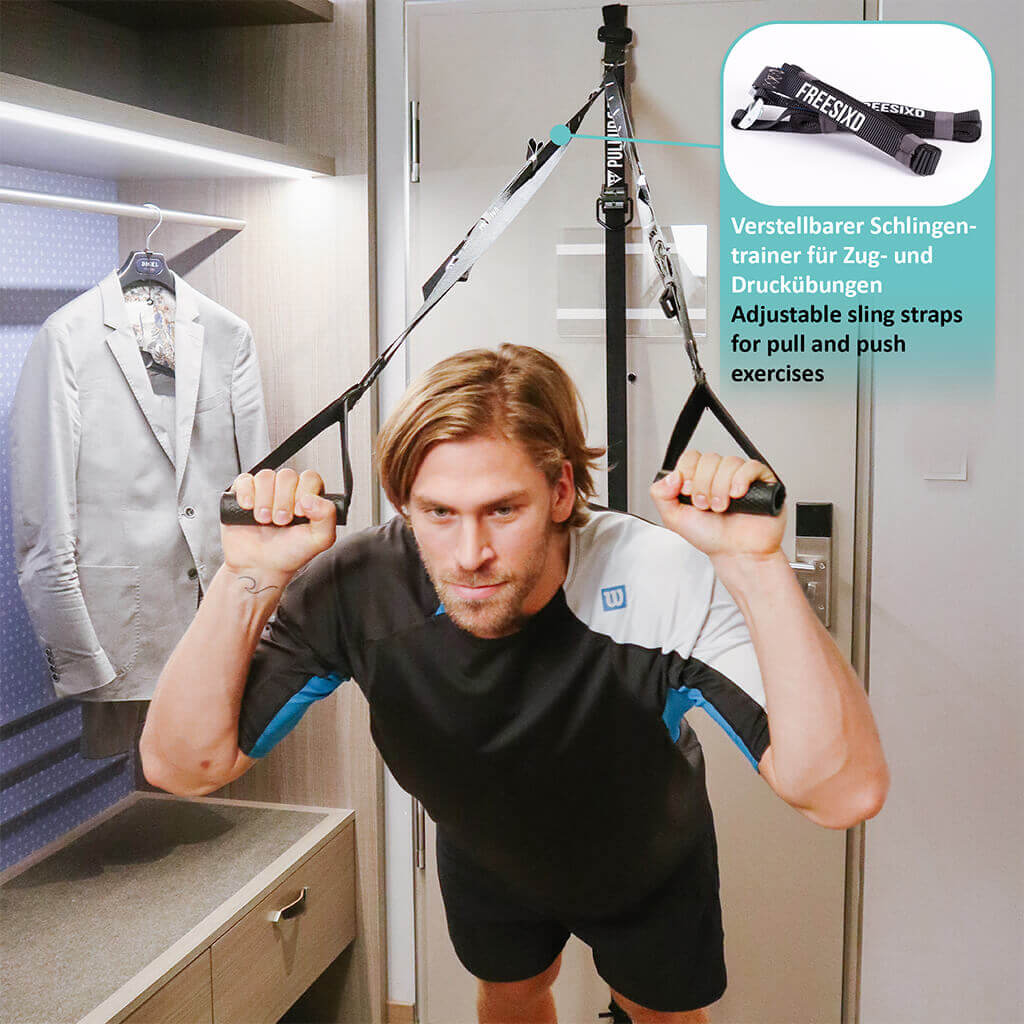 Video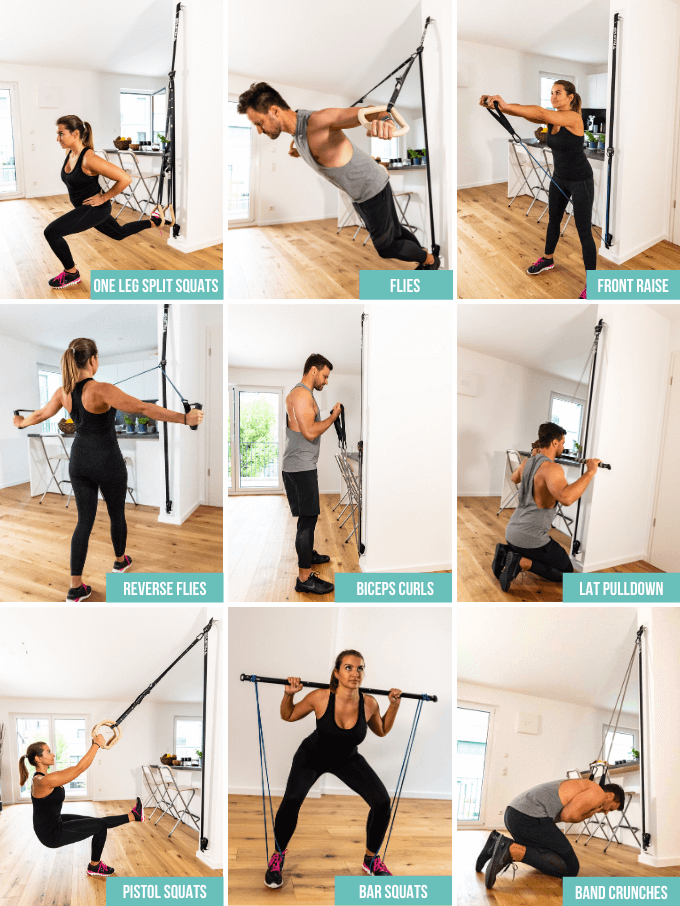 Video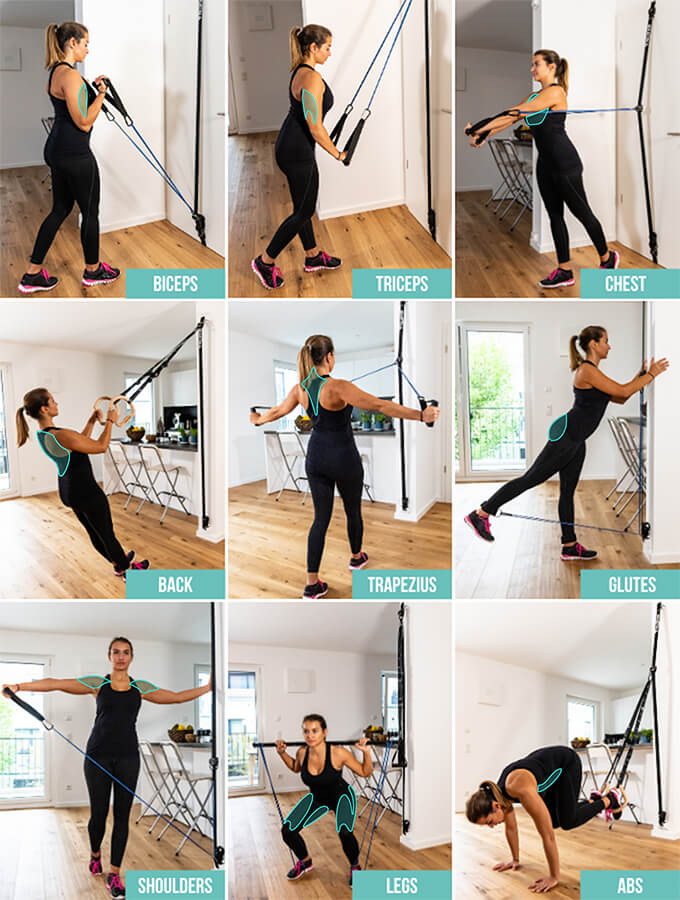 Video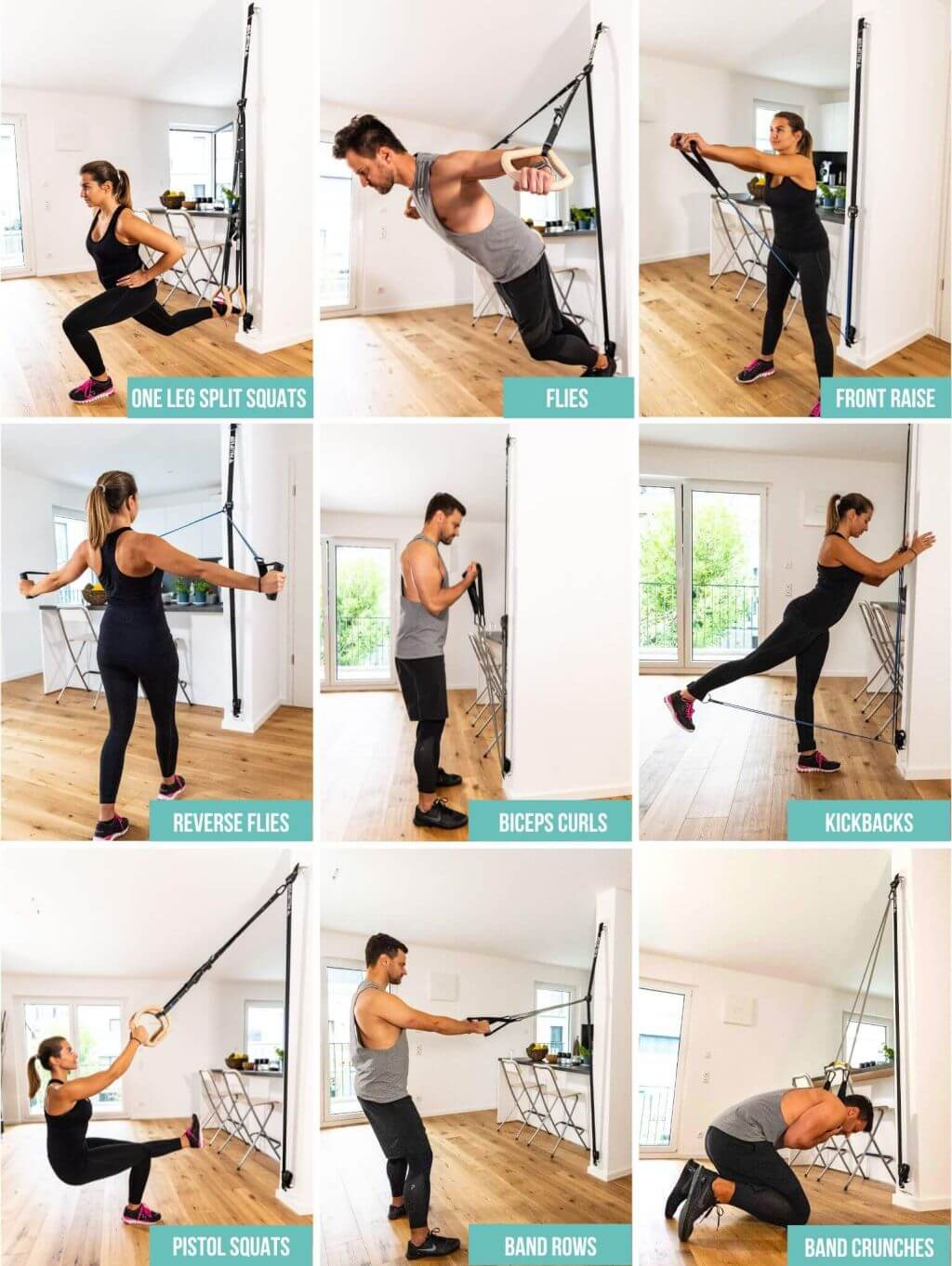 Video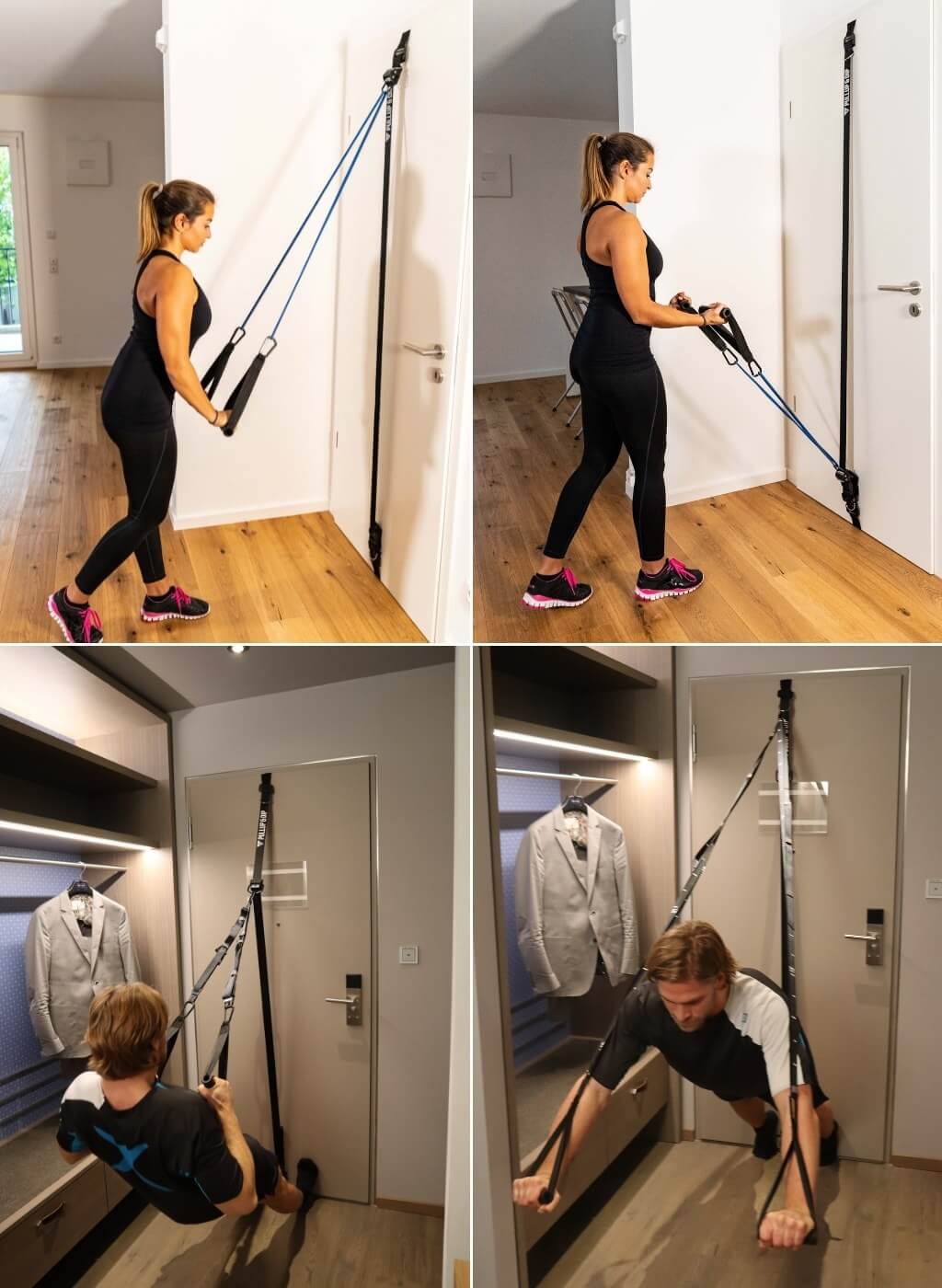 Video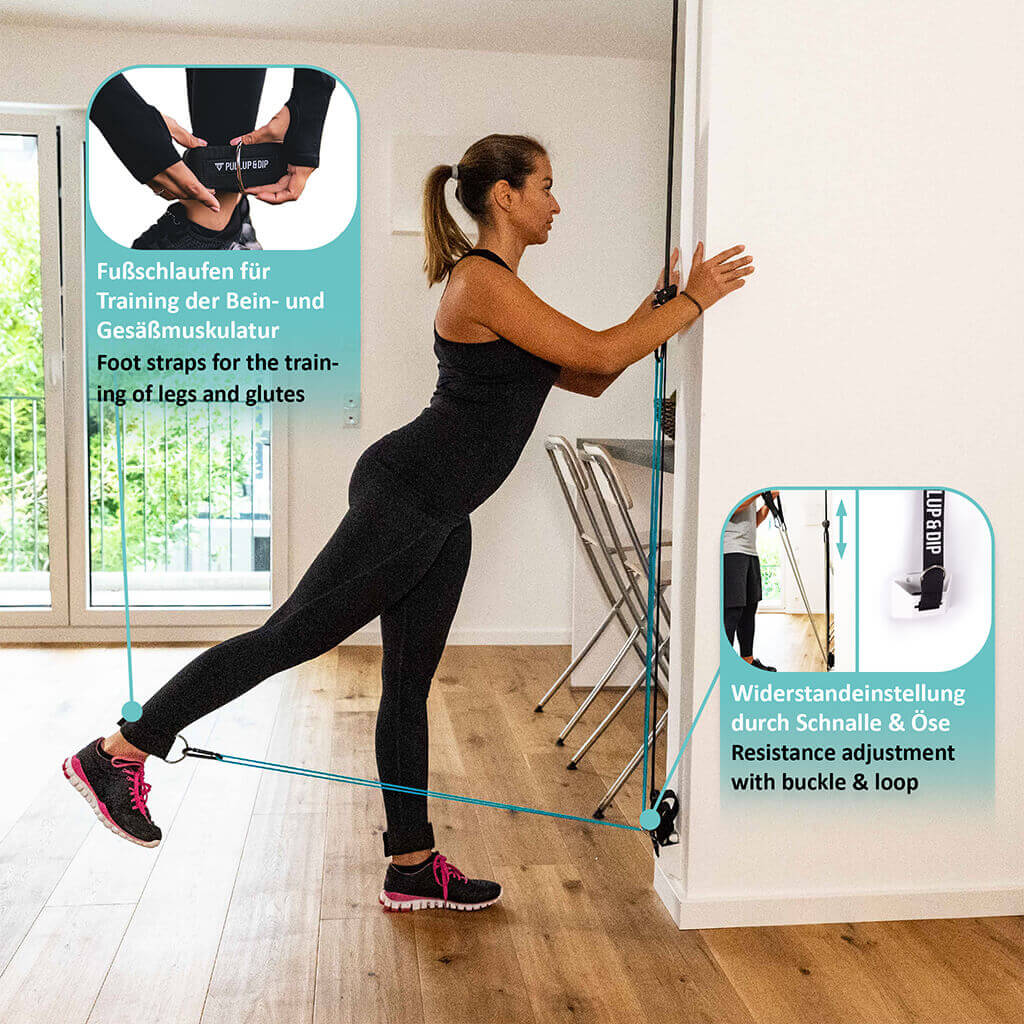 Video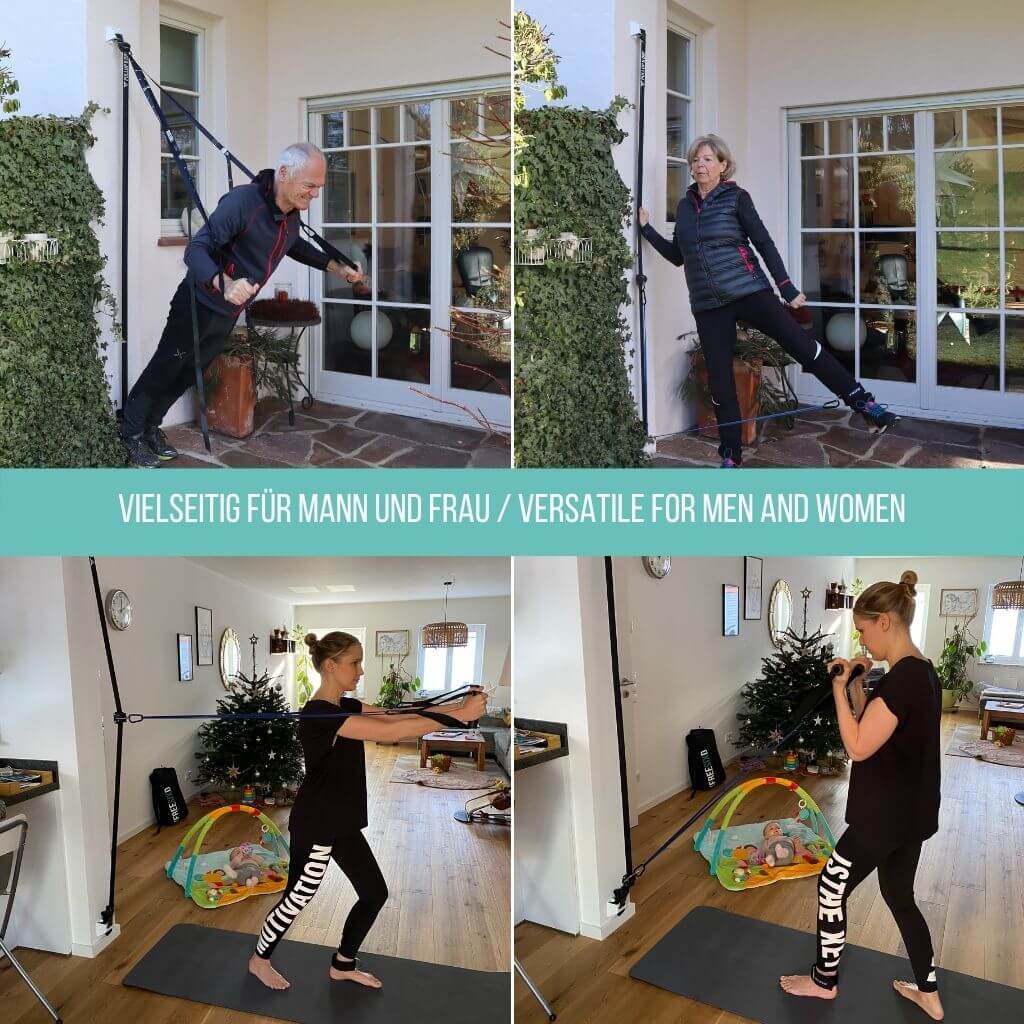 Video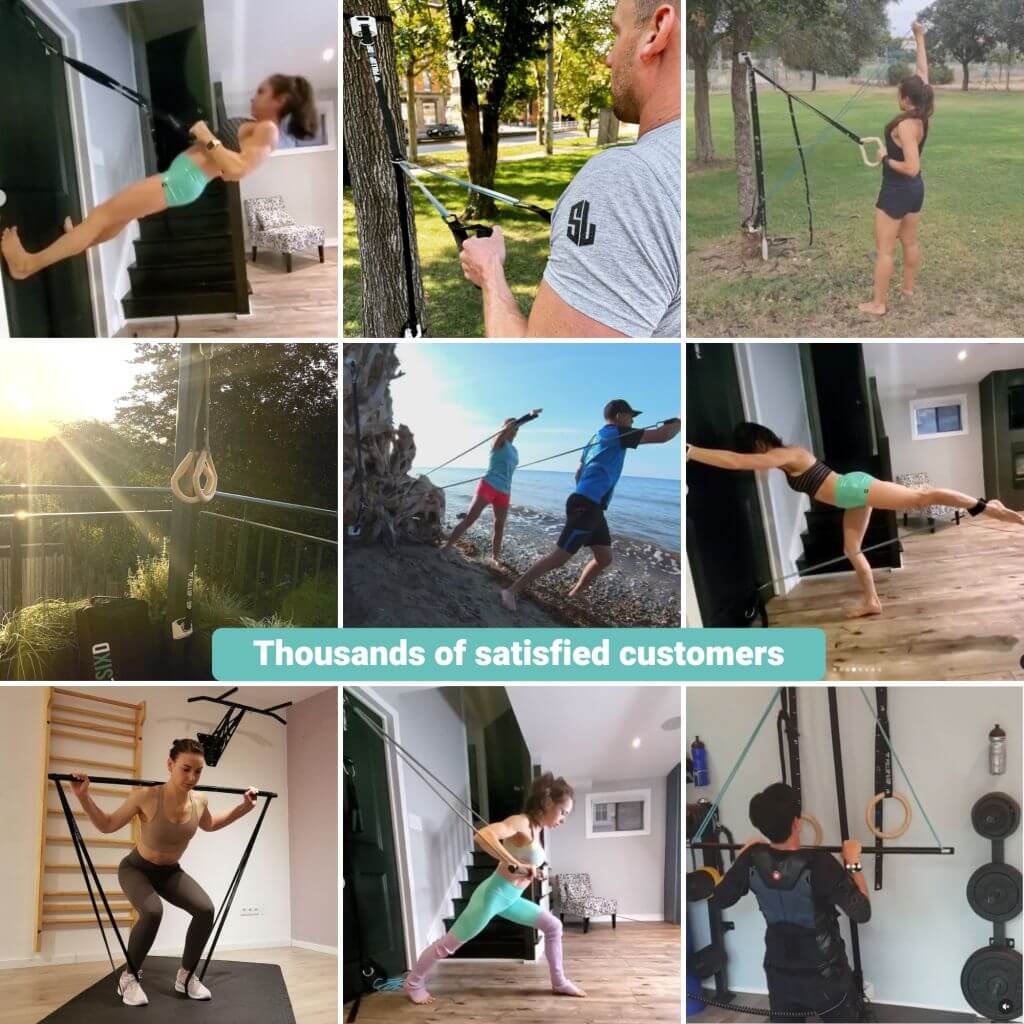 Video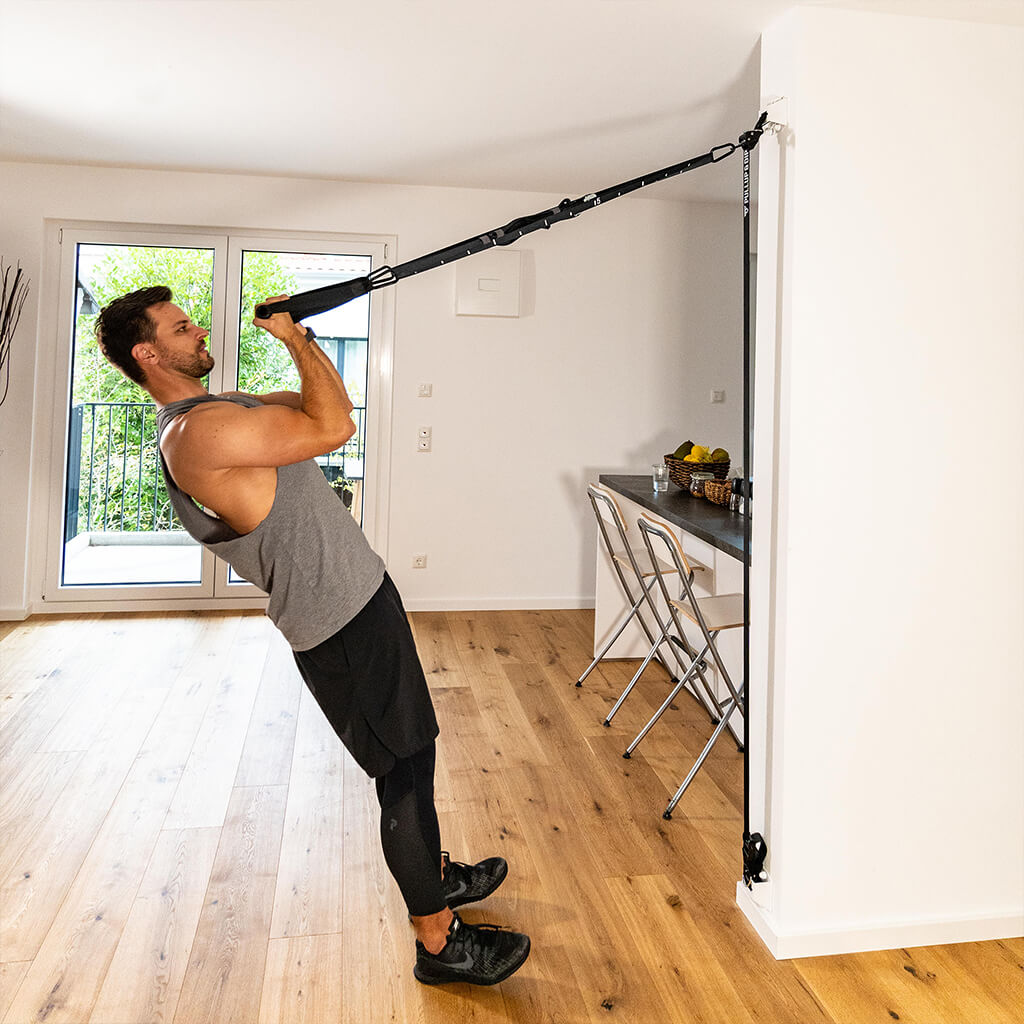 Video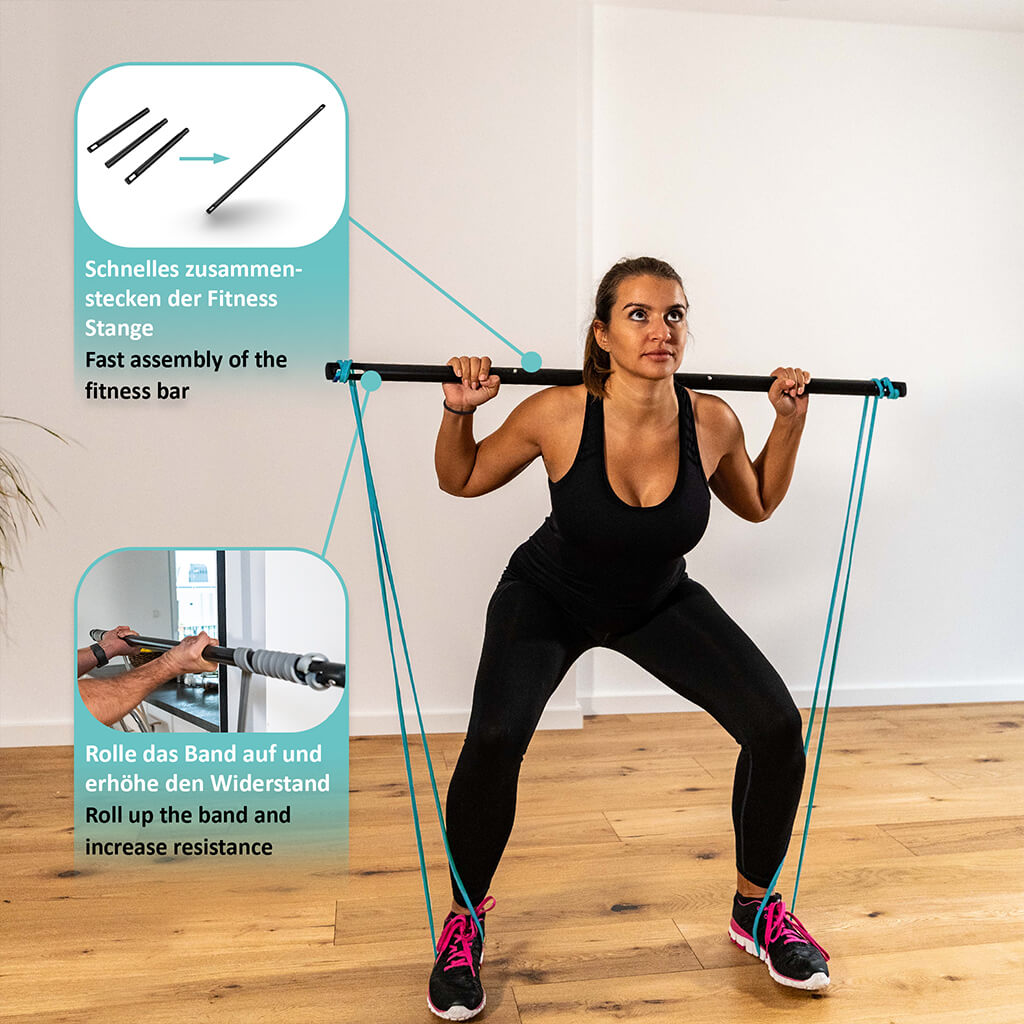 Video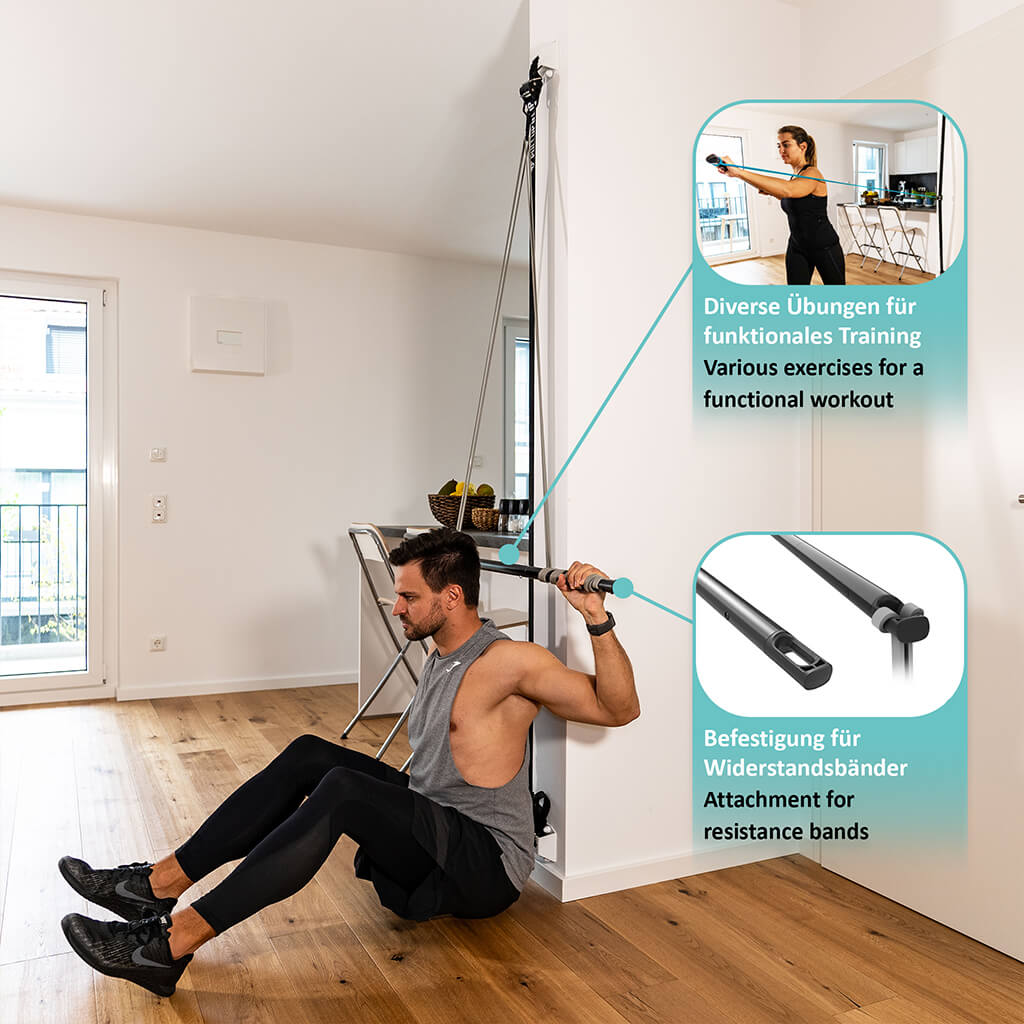 Video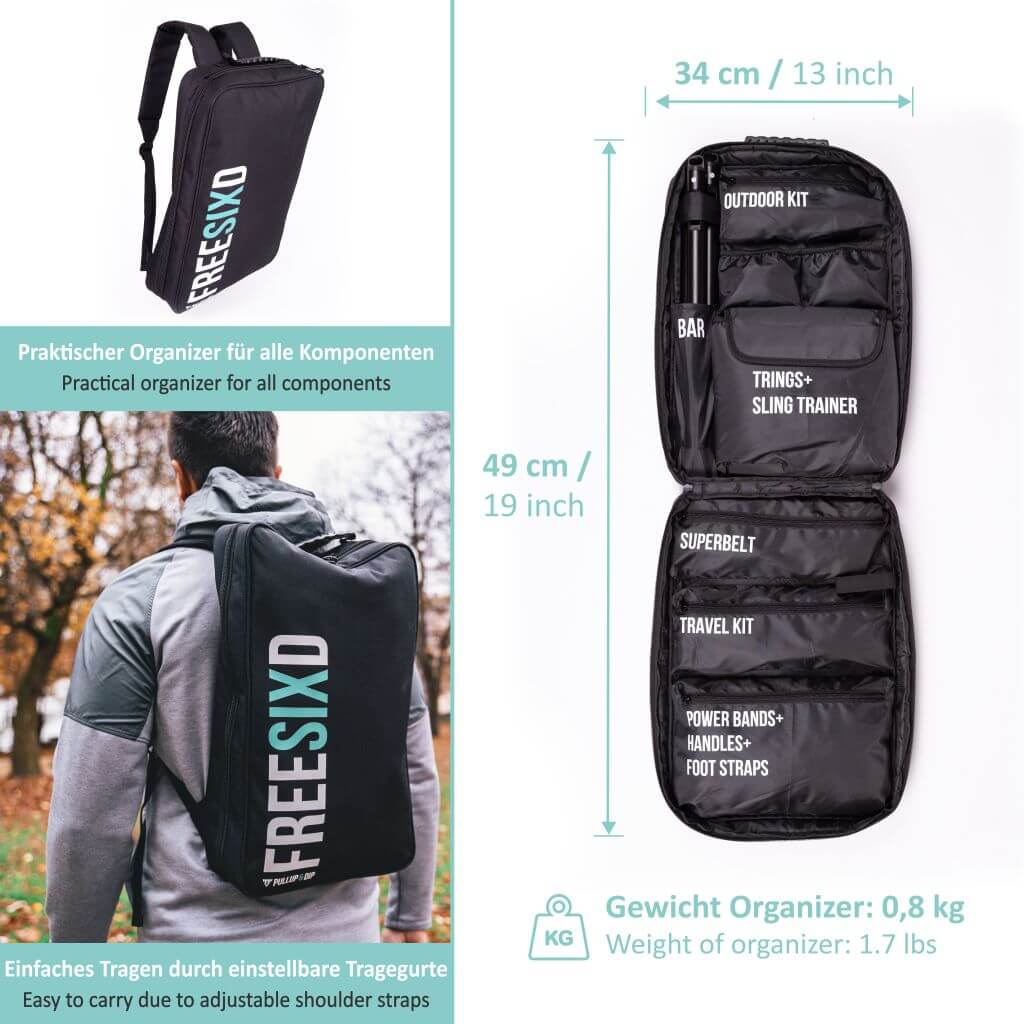 Video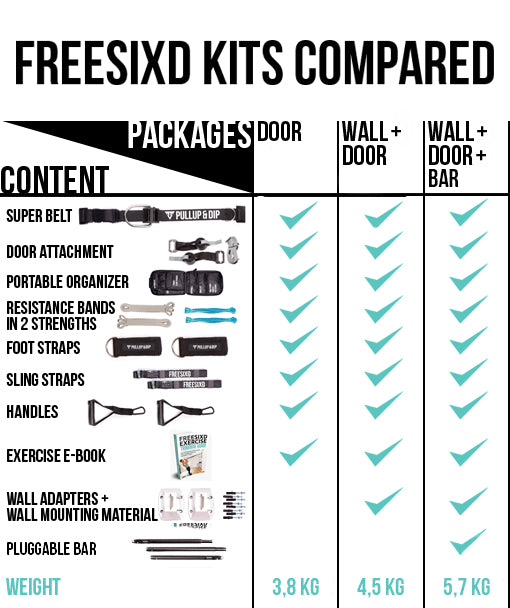 Video
Video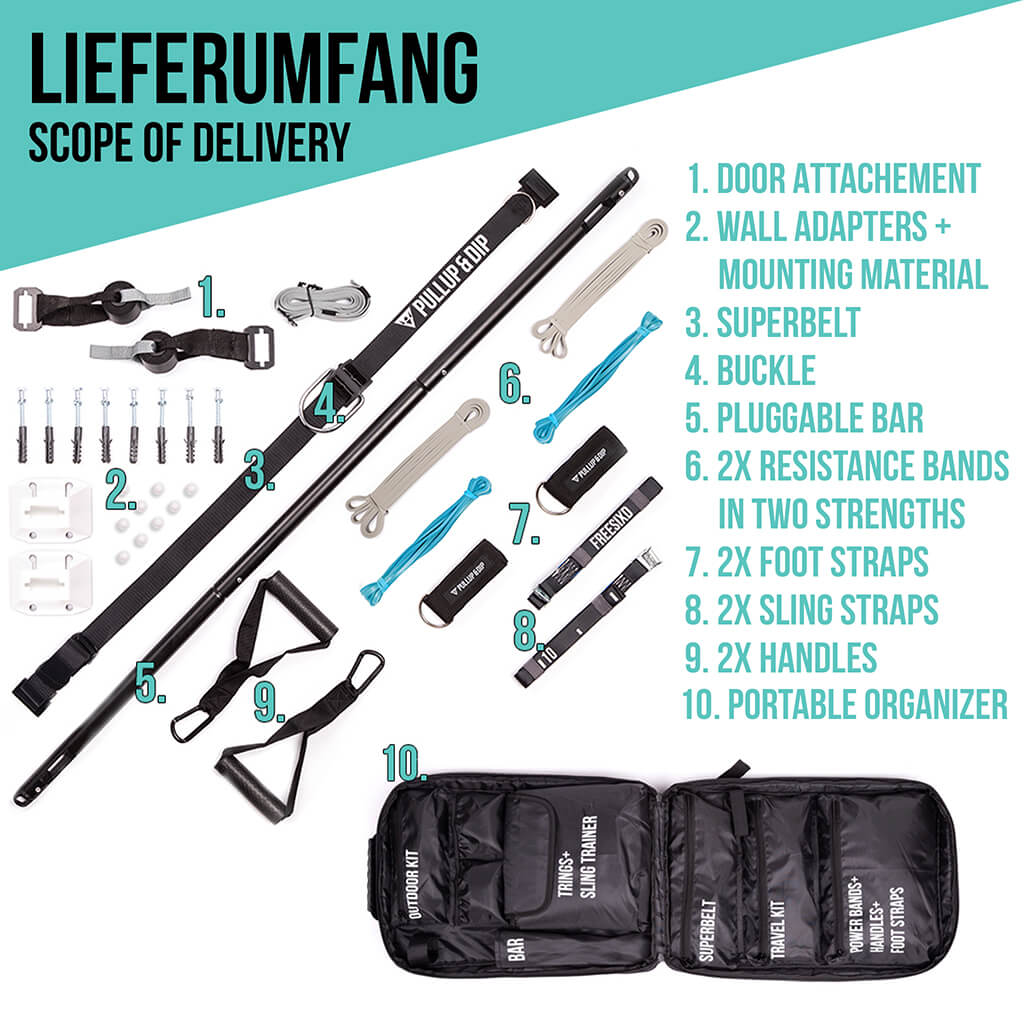 Video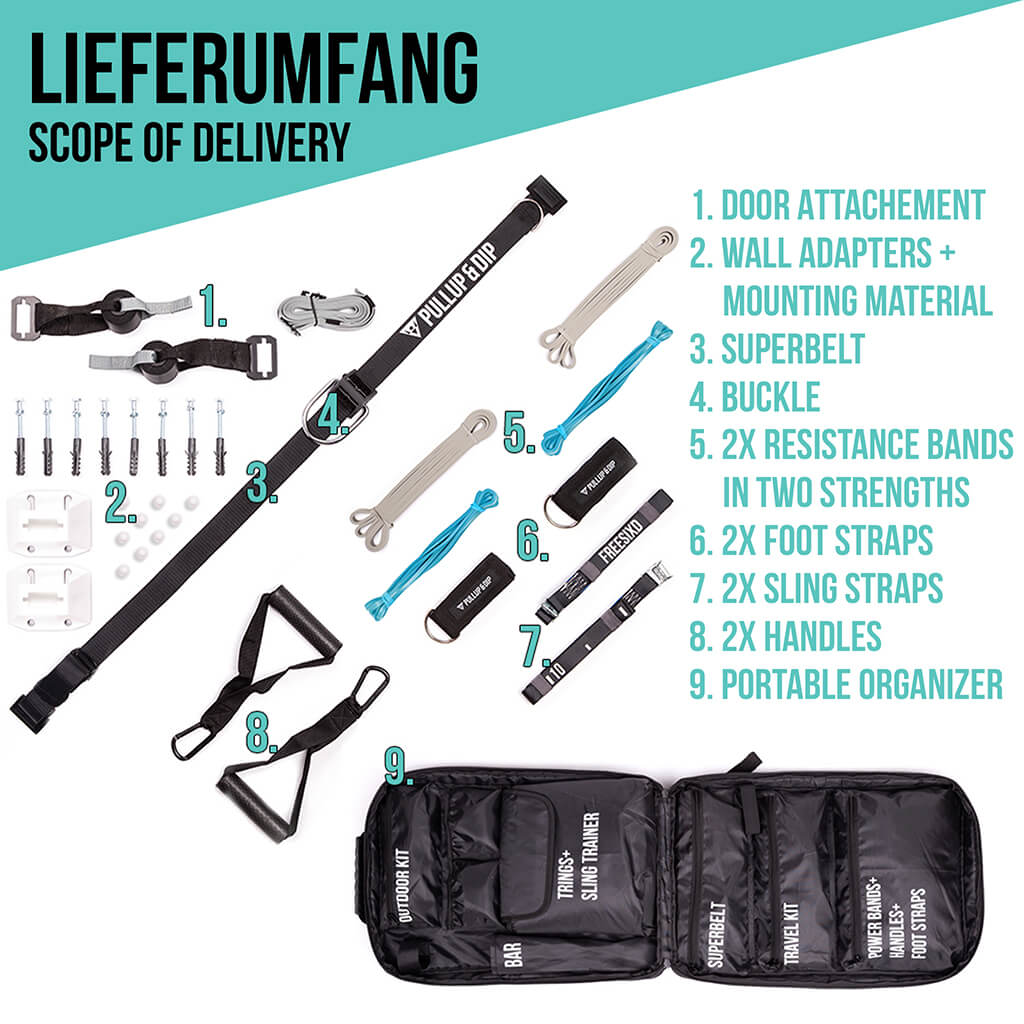 Video
SKU:

X-06000-DOOR
FREESIXD Suspension Trainer With Resistance Bands, Full-Body Training Device
Sale: Save a whopping 45% off for a short time only!
Produkt-Vorteile im Überblick
Flexible full-body workout for over 100 exercises.
Train at home by the door or while travelling in a hotel.
Stepless height-adjustable thanks to patented buckle.
Sling trainer, cable pull and resistance bands in one space-saving device.
Incl. organizer for convenient transport.
Topseller
FREESIXD Door Kit
Topseller
FREESIXD Door + Wall Kit
Topseller
FREESIXD Door + Wall + Bar Kit
In stock - Your order will be with you in 3-4 business days!
30 Tage Rückgabe & gratis Rückversand
FREESIXD Bundle Offer: Get a free triceps rope and the Workout Library (total value: 39,8€) for free with every FREESIXD order! Only valid for a limited time!
The access data for the Workout Library will be sent to you by e-mail after your order. The triceps rope will be included in your order!
"Probably the most versatile training device in the world"
FREESIXD was successfully launched on 28.02.2021 by 1,344 backers through the crowdfunding platform Kickstarter.com. In total, supporters from all over the world contributed to an incredible funding amount of 267,100€. This makes FREESIXD one of the most successful Kickstarter projects in the fitness category. Order FREESIXD now and get the mobile gym in pocket format.
FREESIXD Suspension Trainer - World's Most Versatile Sling & Resistance Trainer
FREESIXD is the world's most versatile suspension trainer combined with resistance bands and fitness bar in one machine. A full body gym that fits in a small pocket. Train your entire body with over 100 exercises at home, while travelling, outdoors, in the garden and park with the additional outdoor kit, without having to visit a gym. FREESIXD gives you 100% flexibility so you can work out anywhere, anytime. A highly effective full body workout for all muscle groups from head to toe.
The optional fitness bar allows you to do even more exercises in combination with the resistance bands, such as squats, deadlifts, rowing, bicep curls or lat pulldowns, and turns FREESIXD into a complete mobile gym in miniature.
The latest development from Pullup & Dip is for young and old, beginners and professionals: FREESIXD is for travelers, fitness freaks, home training fans, outdoor fans, personal trainers and for you ;-)
Training options:
✅ At home: Save time and money and train at home on the wall or at the door.
✅ When travelling: Train in your hotel room, maintain your fitness and health while travelling and avoid the poorly equipped hotel gyms.
✅ Outdoor: Enjoy a workout in your favorite place in the fresh air in the garden or park instead of in a stuffy gym with the additional outdoor kit.
Advantages of the FREESIXD suspension trainer
FREESIXD is probably THE most versatile fitness equipment on the market. Train over 100 exercises and efficiently build or tone muscles. Get stronger, fitter and burn fat without having to go to the gym. Train with 100% flexibility at home, in the park or while travelling and save time and money!
More advantages of the FREESIXD suspension and resistance trainer
✔️ Save valuable time: FREESIXD is quickly installed on a door, wall or tree, so you can start training straight away.
✔️ Training from different heights and angles: thanks to the infinitely adjustable buckle, which you can adjust in height on the "Superbelt". Ideal for different body sizes and a wide range of exercises.
✔️ Adjustable intensity: Adjustable resistance of the bands by adjusting the buckle (band becomes shorter/longer) or by rolling up the bands on the fitness bar.
✔️ Effective leg training: Thanks to included foot straps for training with resistance bands or the optional fitness bar.
✔️ Easy transport: Incl. practical organiser as a backpack in which you can store everything in an orderly manner.
✔️ Optionally expandable with even stronger fitness bands such as the black bands, the fitness bar or the triceps rope.
✔️ Incl. Exercise-eBook with over 100 exercises.
FREESIXD kits (see also tab "Comparison of kits")
"Door Kit": Assembly on a door
"Wall + Door Kit": assembly on wall and door)
"Wall + Door + Bar Kit": mounting on wall and door, incl. fitness bar
For the exact scope of delivery of each package see the tab "Comparison of kits" see the respective scope of delivery picture in the product images.
Stepless resistance adjustment
There are two ways to adjust the intensity of the exercises with FREESIXD and the bands:
1) Adjustment of the buckle: attach the bands to the adjustable buckle, redirect them via the D-hooks of the belt and depending on whether you set the buckle higher or lower, the resistance changes. Check out the videos.
2) Rotate the fitness bar: If you use the bar for squats, deadlifts or tricep presses, rotate the bar and roll up the band. The band becomes shorter and thus the resistance increases.
You can also find all information about FREESIXD with all other functions on our very detailed category page.
Still not convinced? Test our FREESIXD now without obligation for 30 days. If for any reason, you aren't satisfied, you can return it easily and the full purchase price will be refunded. If you don't love it, send it back. It's that simple!

Infinitely adjustable buckle (buckle).
Tired of sling trainers that can only be fastened at one height above your head? We had this too! That's why we developed a continuously adjustable buckle with an integrated metal hook that can be moved up and down on the "Superbelt" (belt). So you can attach the sling trainer or resistance bands at any height and have 100% flexibility. The buckle is made of sturdy injection molded aluminum.
Train from all different angles and for any body size and exercise. Train rowing with high attachment, chest press with medium attachment or curls with low attachment and enjoy full flexibility!
"Superbelt" with engagement system
The nylon"Superbelt" plugs into the adapters on the wall, tree or door in seconds, tightens by hand and you're ready to go. It allows you to move the buckle up and down for all different heights.
Adapter plates for the wall
(Included in "Door + Wall" & "Door + Wall + Rod" Package).
Super durable steel adapter plates screw to the wall with the included screws. Stretch the "Superbelt" between them and you have a fully height adjustable sling and resistance trainer. The adapter plates are white, so they hardly stand out on the wall. With the outdoor mounting kit you can also train outside in the fresh air in the garden or park and turn any place into your personal gym.
Door Attachment System
You don't want to or can't screw into the wall or want to train in your hotel room while traveling? No problem! We've thought of everything and developed a door attachment system that you can attach to almost any door in seconds.
Sling Trainers (Sling Straps)
FREESIXD combines the benefits of a sling trainer and resistance bands to make your workout an amazing and fun experience. Two adjustable length sling trainer straps for all different types of exercises. Use your body weight as resistance.
Resistance Bands
Included in all FREESIXD packages are four resistance bands in two different strengths (blue & gray). Resistance bands help you do numerous fitness exercises - without the need for a gym. They allow you to work out any muscle group, are lightweight and therefore easy to carry, and the risk of injury is lower due to less force on the joints compared to weights.
Anti-Slip Grips (Handles)
Two anti-slip handles with carabiners and rubber coating provide a perfect grip for all types of exercises.
Foot straps for leg training (Foot Straps)
Padded ankle stra ps allow you to attach resistance bands to train legs and glutes.
Pluggable Fitness Bar
(included in the "Door + Wall + Bar" package)
With the pluggable bar, you expand your workout and train exercises like squats, deadlifts, lat pulls, tricep presses or perform curls with the bar. The compact design fits perfectly in the organizer carrying bag.
Organizer
Everything fits neatly tucked away in a portable, lightweight carrying case. FREESIXD can be transported anywhere you want. Especially for outdoor use this is very practical. The FREESIXD organizer also fits into standard hand luggage.
More accessories for FREESIXD like the outdoor kit, the additional TRINGS wooden handles or stronger straps can be found on the category page.
Product Details:
Tape strength

(when using both straps)

Petrol (max. 15 kg)

Grey (max.30 kg)

Length of the "Superbelts" (strap)
2,5 m
Length of the sling trainer
4,0 m

Length v, door mounting system

(without "Superbelt")

2,5 m
Wall adapter + screws

Screws: 8 x 80 mm

screws & dowels: 12 x 60 mm

Dimensions wall adapter

120 x 95 x 40 mm

Plug-in fitness bar

Length: 128 x 3 cm

Weight: 2,0 kg

Organizer dimensions (bag)

49 x 34 x 13 cm

Weight: 0,8 kg

Max. Load weight:

130 kg (286 lbs)

Warranty

2 years (see also warranty conditions)

(except: straps)
Bands strengths
Downloads: Operating instructions
The graphic below gives you an overview of exactly which components are included in which package.
With the outdoor installation kit you can also mount FREESIXD outdoors on a tree or post. Further accessories for FREESIXD such as stronger bands, "TRINGS" or a tricep rope can be found here.
Fast worldwide shipping: Your order will be shipped within 24 hours. Fast shipping within Europe in 1-5 business days depending on the country of delivery. Free shipping within the US from $200 and within Germany from 50€! We ship from our two warehouses in Germany and the USA incl. tracking with guaranteed delivery!

Hassle-free returns: You are not fully satisfied? Just send it back within 30 days (free of charge within Germany and the USA).


100% Satisfaction Guarantee: We give you a 30 day money back guarantee if you are not fully satisfied! Don't love our products? Send them back.


Excellent customer service: Our helpful customer service is available to answer any question in English and German. That's why over 1,000 customers worldwide have already rated us with 5/5 stars on Trustpilot!


Over 500,000 satisfied customers: 98% customer satisfaction and over 500,000 satisfied customers in 70 countries worldwide already belong to the Pullup & Dip community.


Further questions about the product? Then just send us a message to service@pullup-dip.com or simply call: +49 89 215300-747
The exact shipping costs for your order and country you can calculate in the shopping cart with our shipping costs calculator. Simply add the products you are interested in into the cart and use the shipping costs calculator in the shopping cart.

Q: What are the differences from a sling trainer?
A: FREESIXD is much more than just a sling trainer. It is basically a portable full body gym in a bag. Below you will find the two main differences from other sling trainers.
1) ADJUSTABLE HEIGHT - The attachment of the FREESIXD is not only fixed at the top, but is infinitely adjustable in height, so you can adjust the buckle to your desired height (e.g. top, middle, bottom) and train from all possible angles.
2) WHOLE BODY FITNESS STUDIO: It is a combination of a sling trainer, resistance bands and an exercise bar, which gives you many more exercises and strength levels than an ordinary sling trainer.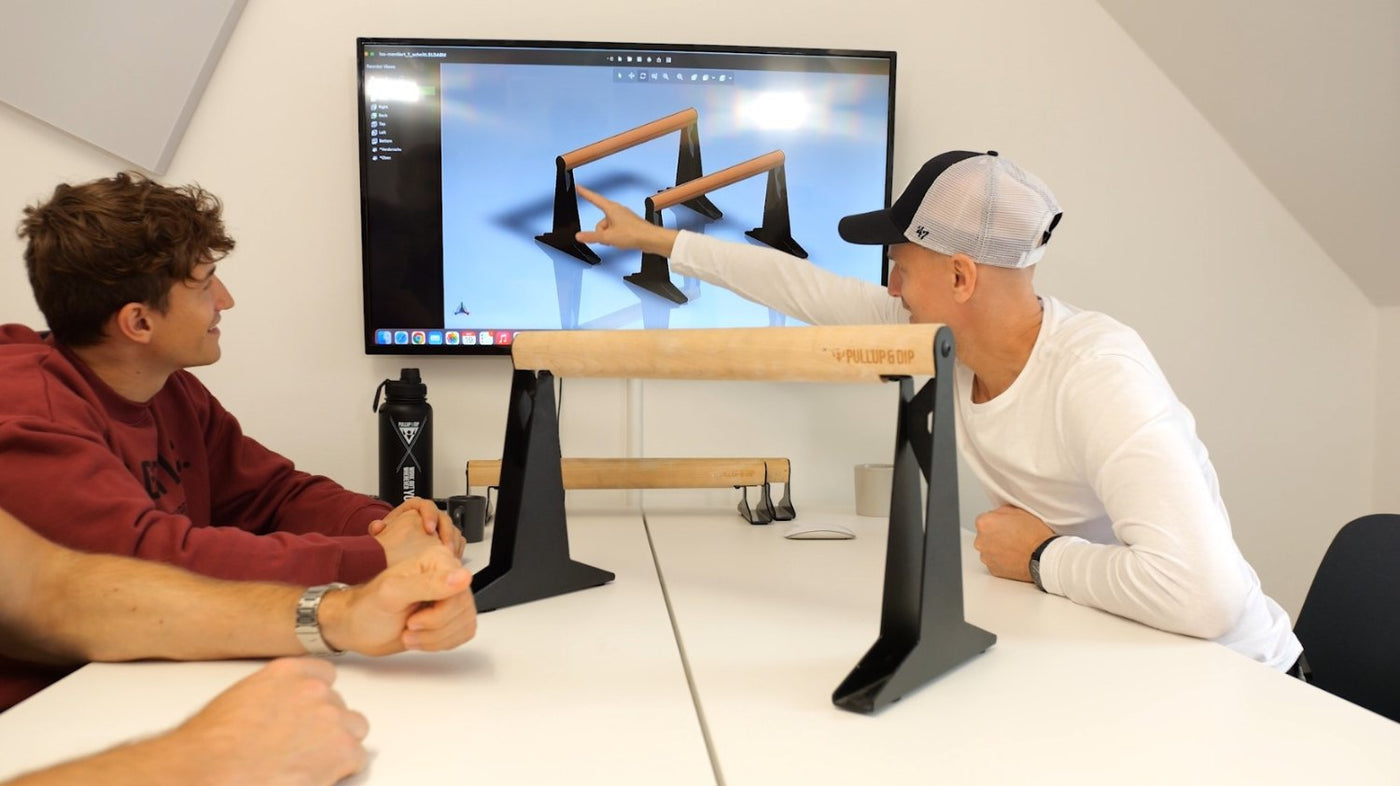 Innovative development & warranty
We are especially proud of our internal development, where we always try to develop the best quality and most durable products with unique benefits.
That's why you get up to five years product warranty on selected products.

Still unsure? Then test our products now without obligation for 30 days. If you don't like them, you can easily send them back and we will refund the purchase price!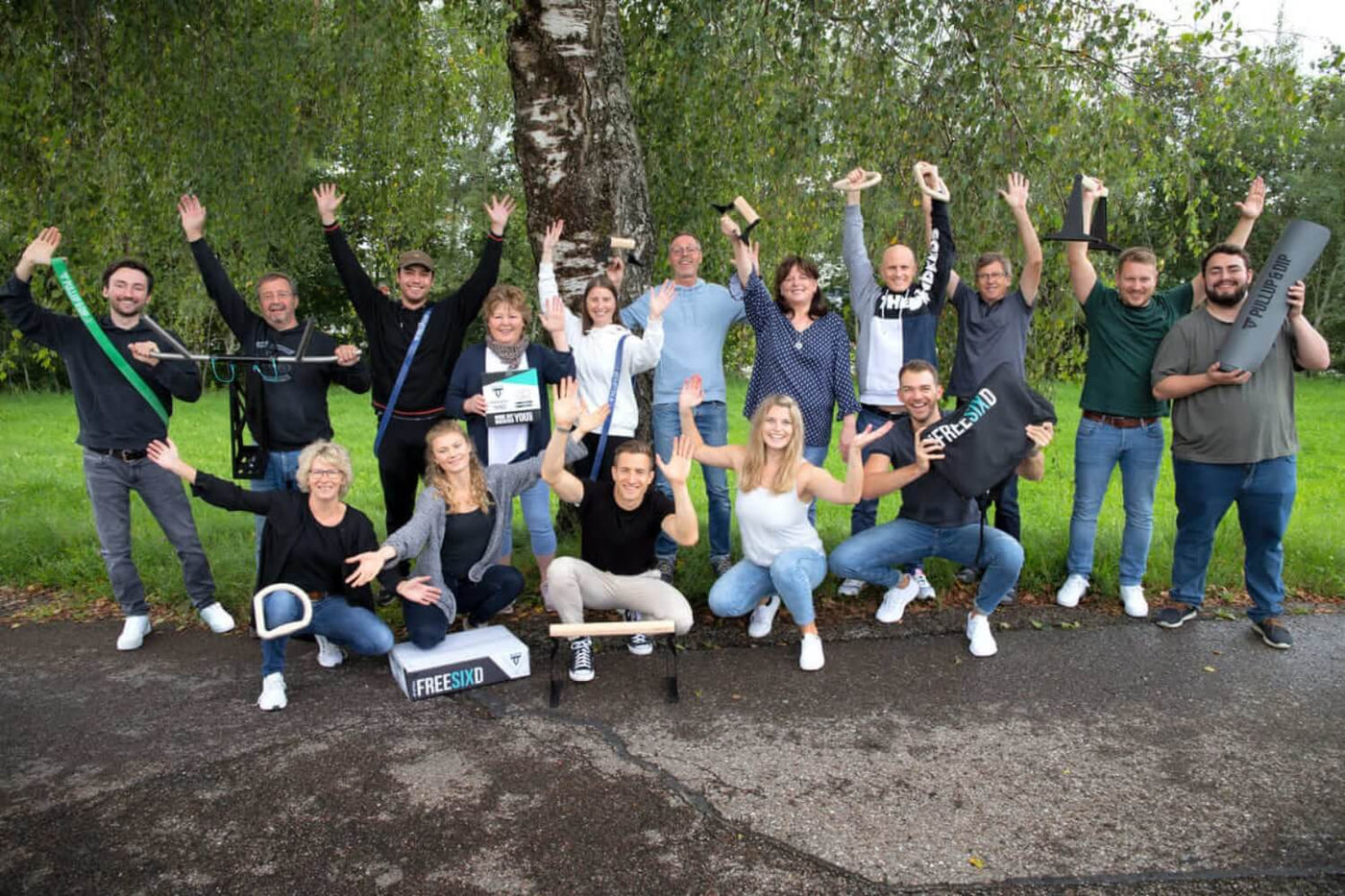 Support German Start-Up
We are Pullup & Dip. Since 2016 we develop and produce high-quality training accessories from the Allgäu and Munich. Our vision is to enable athletes all over the world to train 100% flexible and independent from the gym. At any place and at any time. True to our motto "Work out wherever you want!"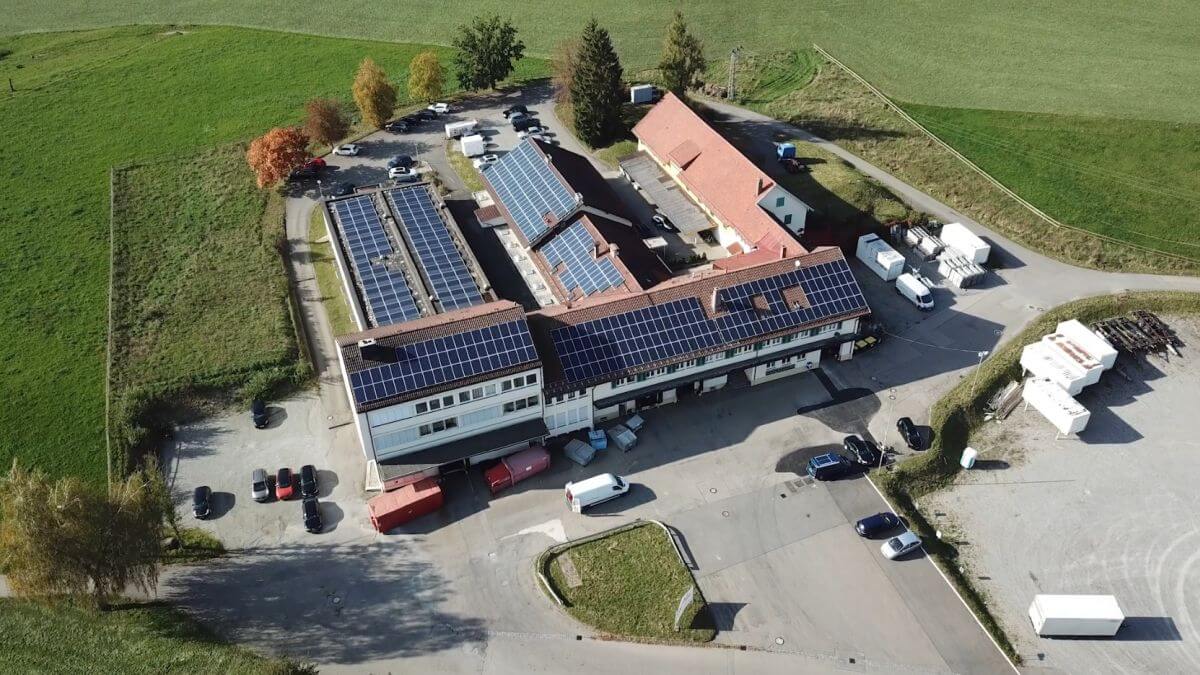 From Germany into the world
From our two warehouses in Germany in the Allgäu and in Salt Lake City in the USA, we have already supplied over 500,000 satisfied customers in 70 countries worldwide. The final assembly of some products also takes place here. We are especially proud of our fast worldwide shipping (free of charge from 50€ in Germany and from $200 within the US). Hardly ordered, your order is already with you.
0% Ausreden, 100% Resultate. Stärker, fitter, muskulöser. Bist Du bereit durchzustarten?