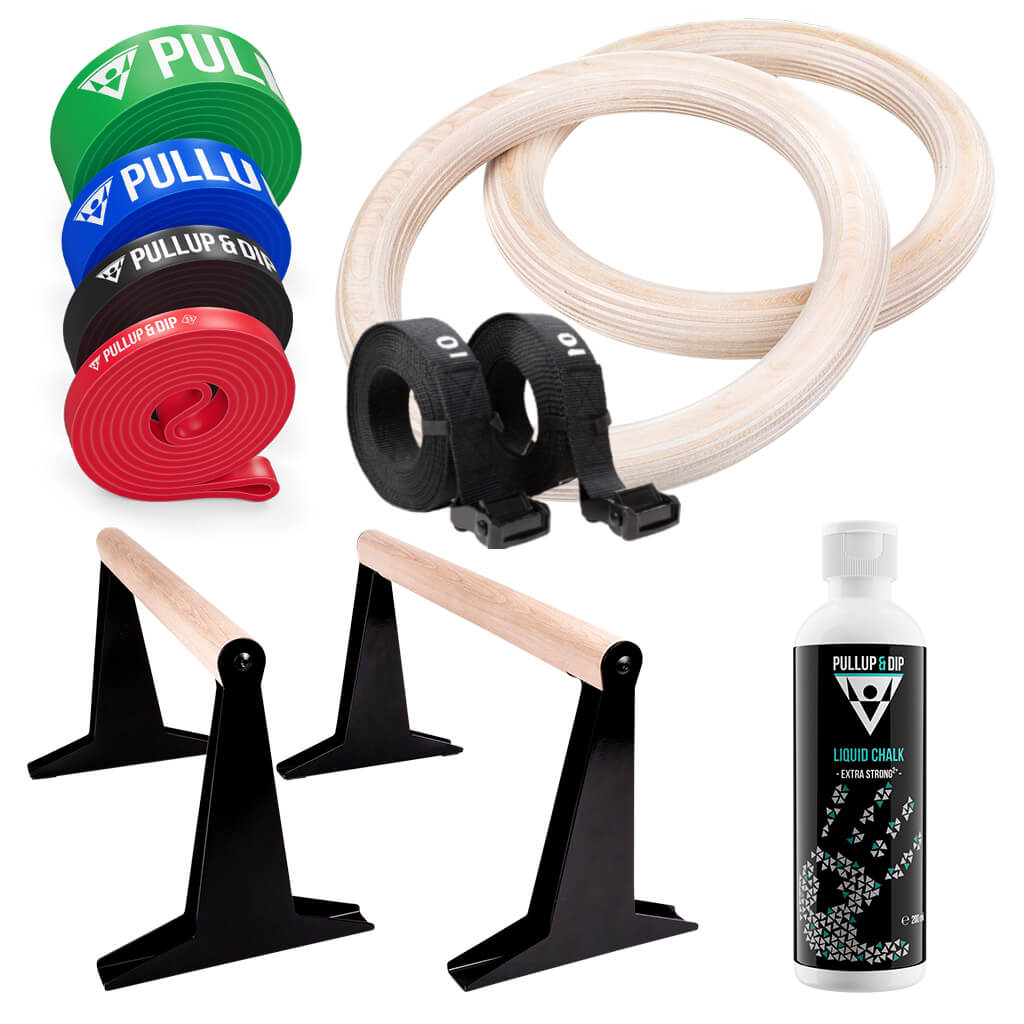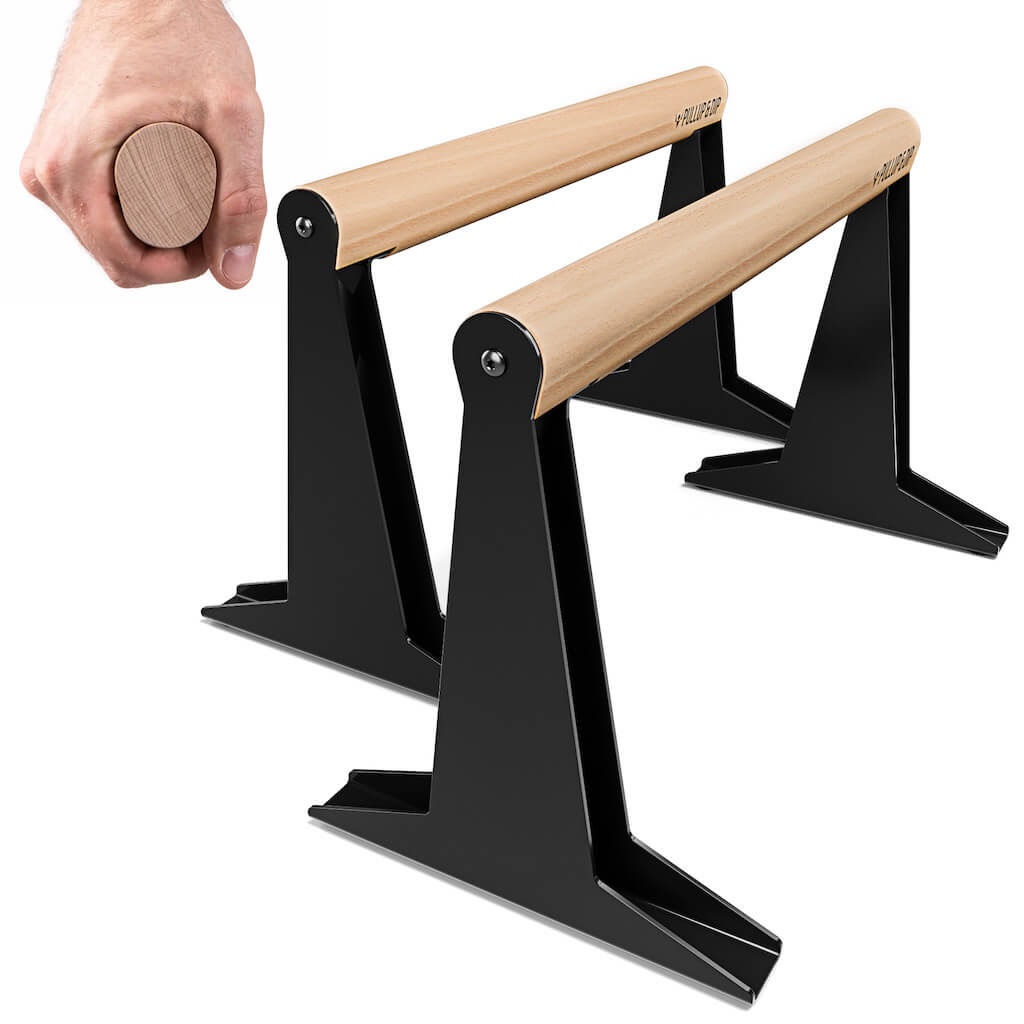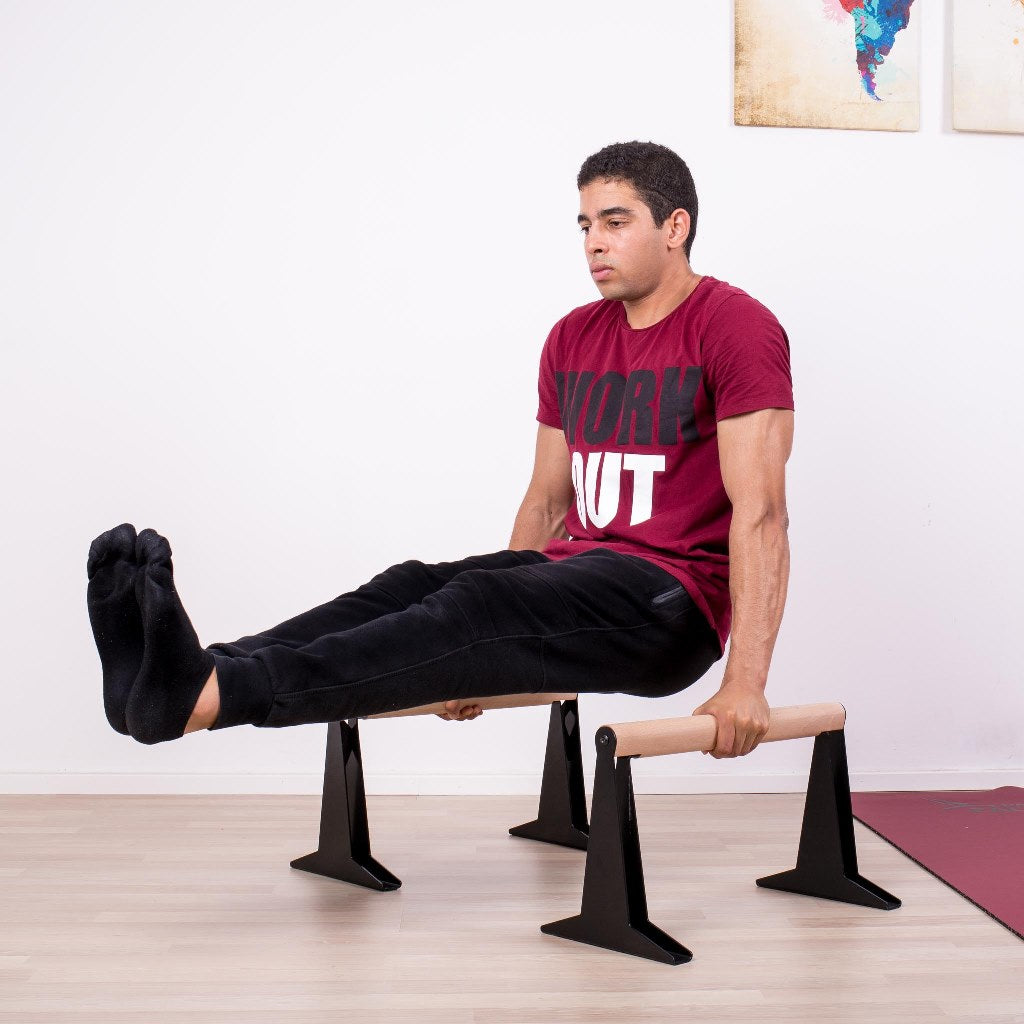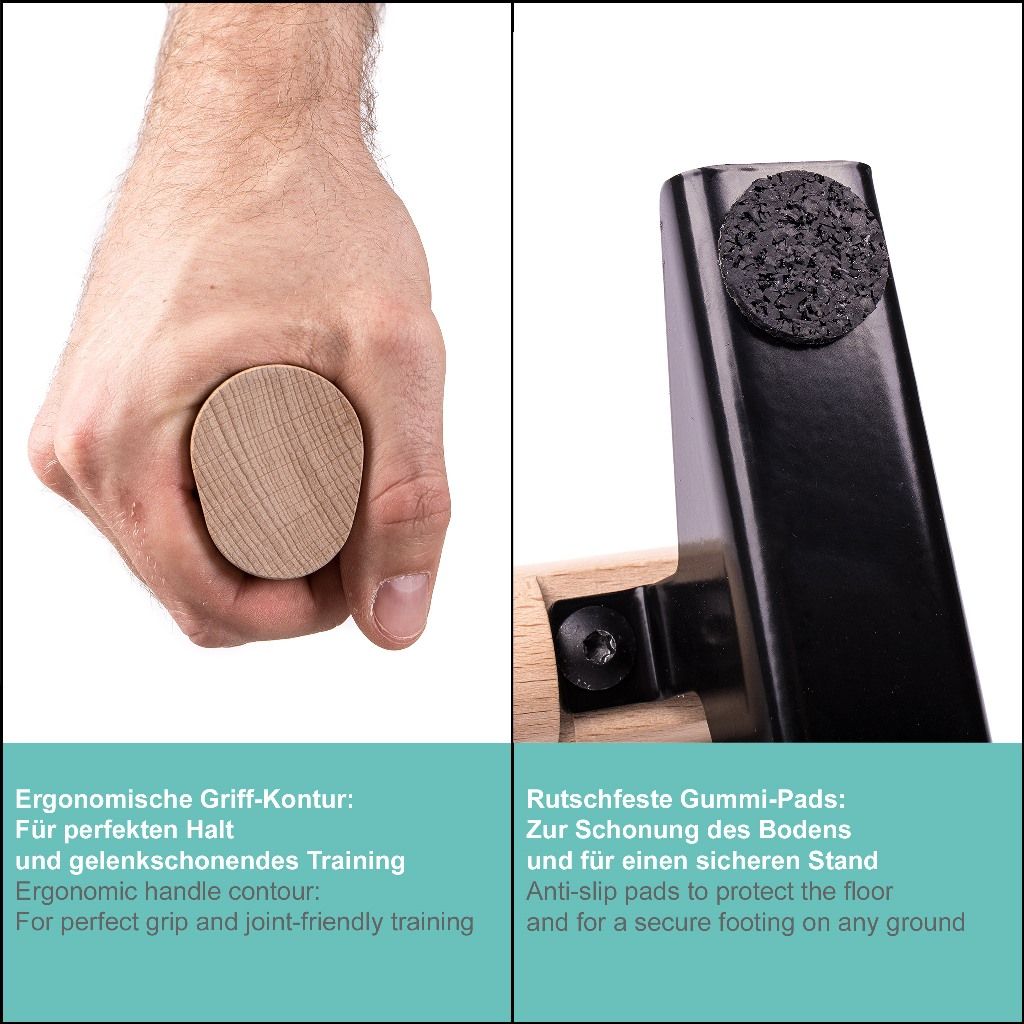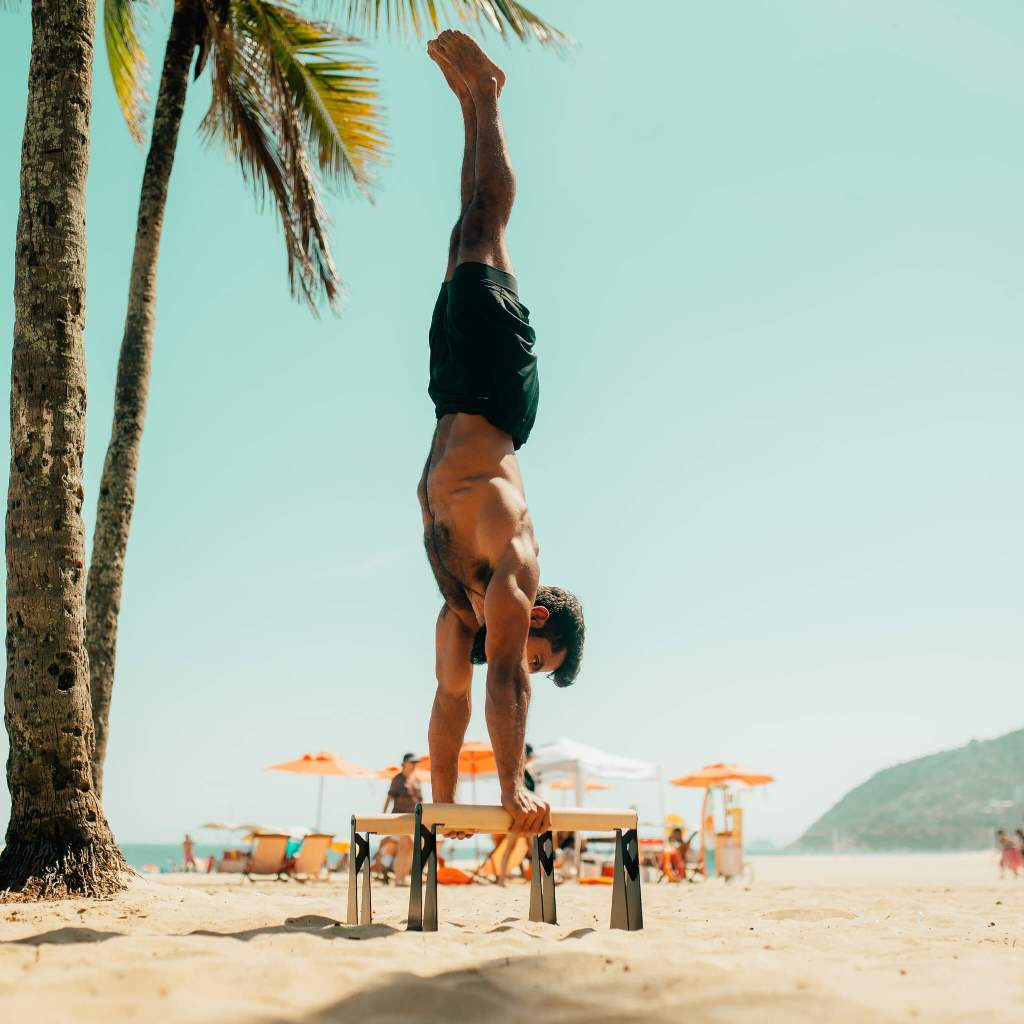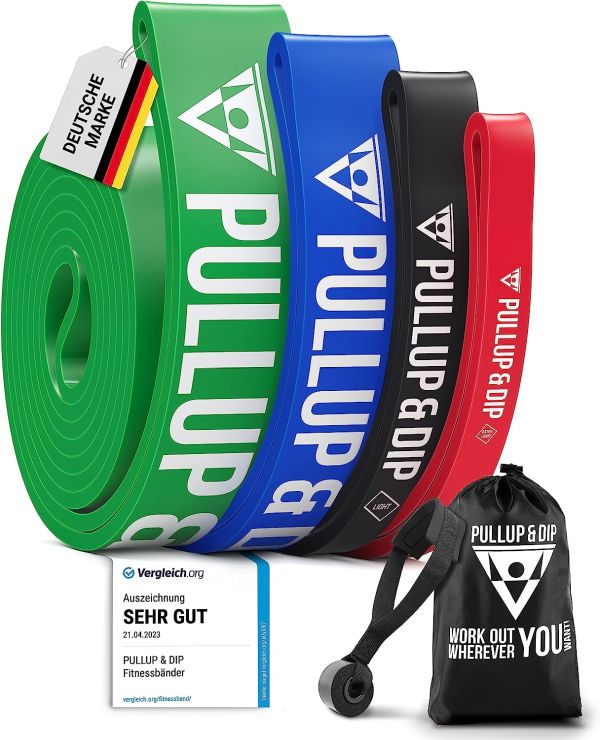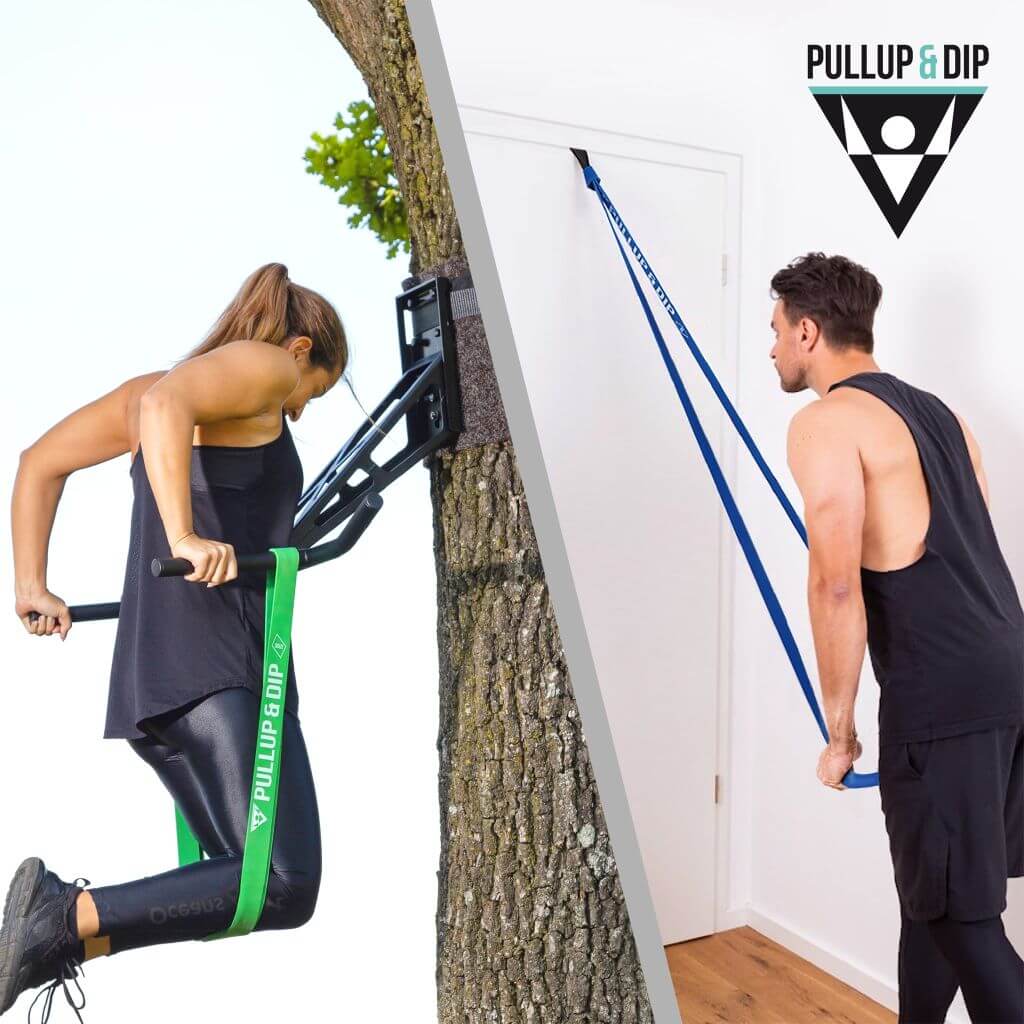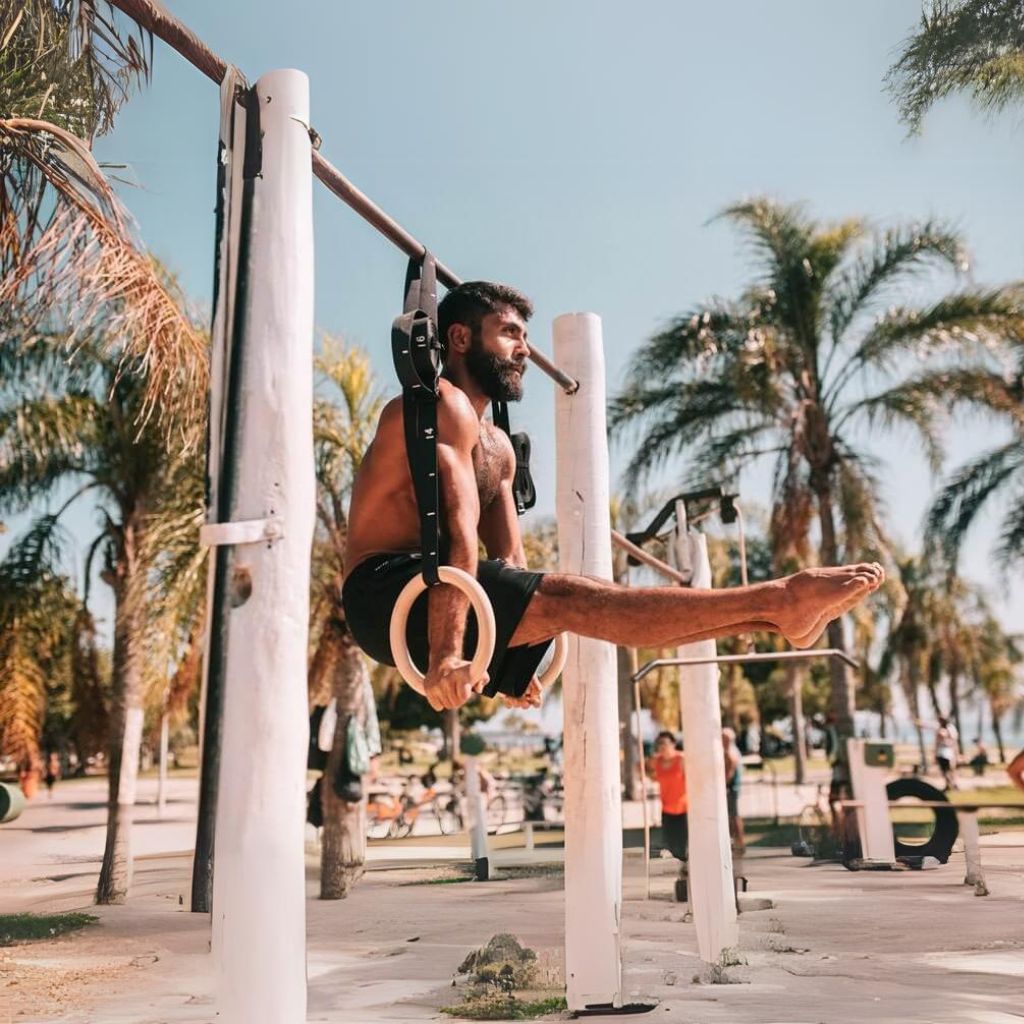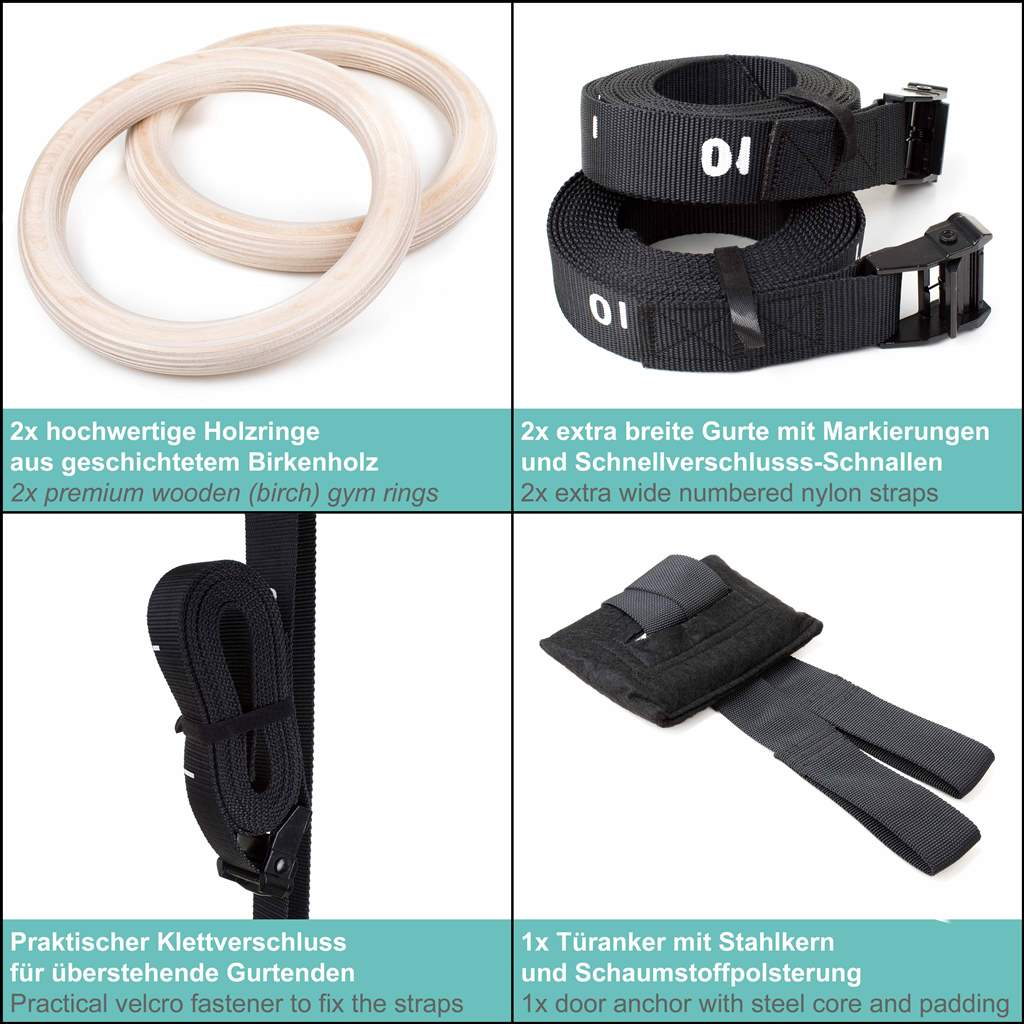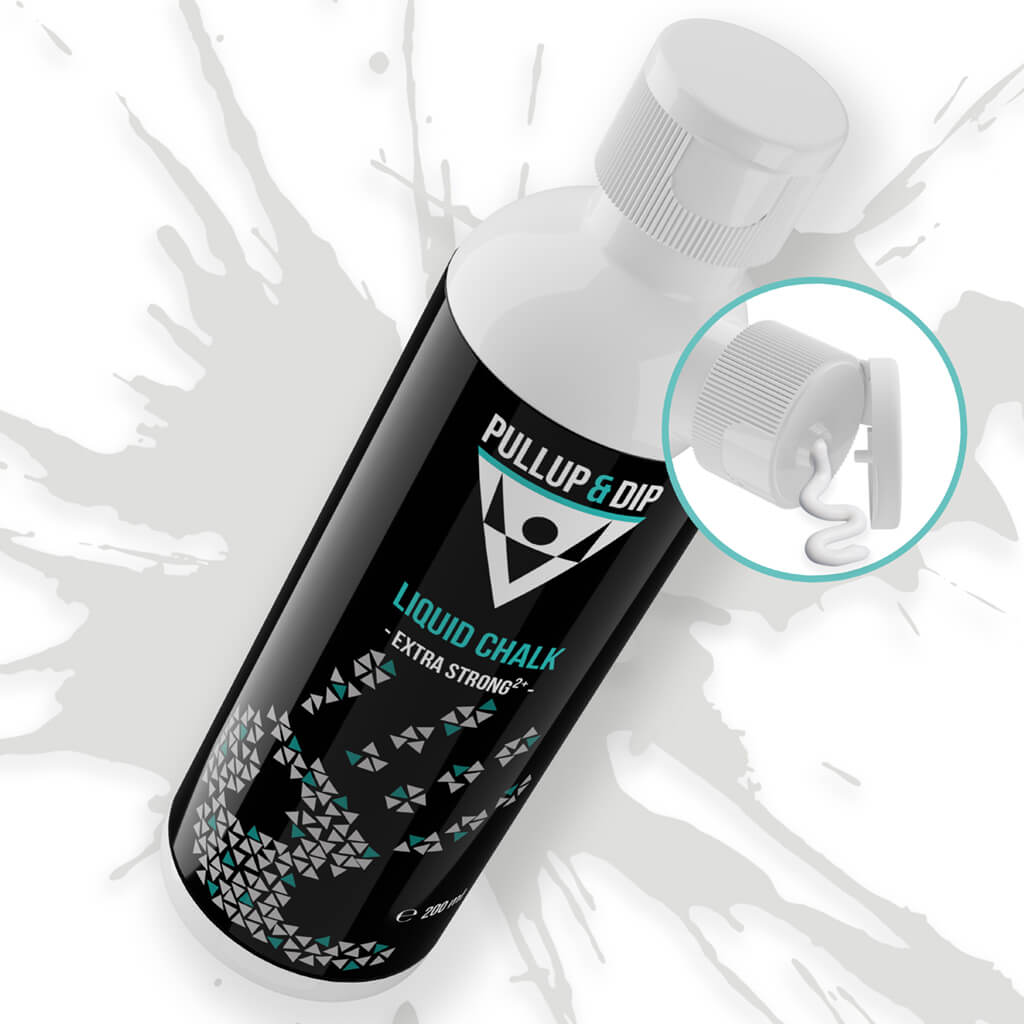 SKU:

P-CALI-INTER-SET
Calisthenics Intermediate Set - Parallettes (medium), Gym Rings, Liquid Chalk, Resistance Bands
Ideal for advanced users - Save now in a set!
Produkt-Vorteile im Überblick
Parallettes (medium) with ergonomic wooden handle
Gymnastic rings set with straps, door anchor and sports bag
Pull-Up Bands Set of 4 incl. door anchor
Liquid Chalk (200 ml / 6,8 oz) for more grip
In stock - Your order will be with you in 3-4 business days!
30 Tage Rückgabe & gratis Rückversand
Calisthenics Intermediate Set: Parallettes (medium), Gym Rings, Resistance Bands Set of 4 + Liquid Chalk
You want to train your entire body with over 100 exercises? Then our Calisthenics Intermediate Set is just right for you!
The set consisting of wooden parallettes (medium), gymnastic rings, resistance bands set of 4 and liquid chalk allows you to train 100% flexible anywhere and anytime. Whether at home, in the garden, while traveling or in the park - with the Calisthenics Intermediate Set you have your own gym with you everywhere and can train your entire body.
In addition, you save yourself in the set still a huge discount!
Set consisting of:
Advantages & features of the Starter Set
✔ Premium Gym Rings Set: Exercise flexibly in the park, garden or while traveling. Thanks to the door anchor, you can also attach the rings to the door at home or in the hotel room.
✔ Resistance Bands Set: Extremely versatile for all Calisthenics, Freeletics and other bodyweight training athletes. Use as additional resistance or as support for exercises like pull-ups. Also ideal for warmup, mobility, rehab, etc.
️✔ High-quality Parallettes: Ergonomic joint-friendly wooden handle against wrist pain, as unnatural buckling of the wrists is avoided. Moreover, additional training effect due to prolonged amplitude of movement. Ideal for exercises such as push-ups, handstands and much more.
✔ Liquid Chalk: More performance by reducing sweating on the hands and thus improved grip.
️✔ Incl. FREE eBook: with over 70 exercises with gymnastic rings and resistance bands, which you can conveniently download by e-mail.
Not convinced yet? Then test our bundle now without obligation for 30 days. If for some reason you don't like it, you can send it back without any problems and we will refund you the full purchase price!
Fast worldwide shipping: Your order will be shipped within 24 hours. Fast shipping within Europe in 1-5 business days depending on the country of delivery. Free shipping within the US from $200 and within Germany from 50€! We ship from our two warehouses in Germany and the USA incl. tracking with guaranteed delivery!

Hassle-free returns: You are not fully satisfied? Just send it back within 30 days (free of charge within Germany and the USA).


100% Satisfaction Guarantee: We give you a 30 day money back guarantee if you are not fully satisfied! Don't love our products? Send them back.


Excellent customer service: Our helpful customer service is available to answer any question in English and German. That's why over 1,000 customers worldwide have already rated us with 5/5 stars on Trustpilot!


Over 500,000 satisfied customers: 98% customer satisfaction and over 500,000 satisfied customers in 70 countries worldwide already belong to the Pullup & Dip community.


Further questions about the product? Then just send us a message to service@pullup-dip.com or simply call: +49 89 215300-747
The exact shipping costs for your order and country you can calculate in the shopping cart with our shipping costs calculator. Simply add the products you are interested in into the cart and use the shipping costs calculator in the shopping cart.

Scope of delivery:
Wooden gym rings set with straps, door anchor, sports bag and protective bag.
Resistance bands set with four strengths (red, black, blue, green), incl. door anchor and bag
Parallettes (medium) incl. two additional anti-slip pads as replacement
Liquid Chalk bottle (200 ml / 6,8 oz)
eBooks with numerous exercises with rings, resistance bands and parallettes
Product details:
Gym Rings

Straps length: 4.5 m / 177,2 inch

Straps width: 3.8 cm / 1,5 inch

Ring diameter: 28 mm
Resistance Bands

EXTRA LIGHT (red): 4-12 kg / 8,8-26,5 lbs resistance; length 104 cm / 40,9 inch, width 1.3 cm / 0,5 inch

LIGHT (black): 7-24 kg / 15,4-52,9 lbs resistance; length 104 cm / 40,9 inch, width 2.1 cm / 0,8 inch

MEDIUM (blue): 16-36 kg / 35,3-79,4 lbs resistance; length 104 cm / 40,9 inch, width 3.2 cm / 1,3 inch

STRONG (green): 23-54 kg / 50,7-119,1 lbs resistance; length 104 cm / 40,9 inch, width 4.5 cm / 1,8 inch
Parallettes (medium)

Material handles: Beech wood

Material feet: steel (powder coated)

Dimensions: 50 x 25 x 30 cm (L x W x H) / 19,7 x 9,8 x 11,8 inch

Weight: 5.8 kg / 12,7 lbs

Max. Load: 150 kg / 330,7 lbs
Liquid Chalk

Amount 1x 200 ml / 1x 6,8 oz

Ingredients Alcohol, CaO (calcium oxide), MgO (magnesium oxide), water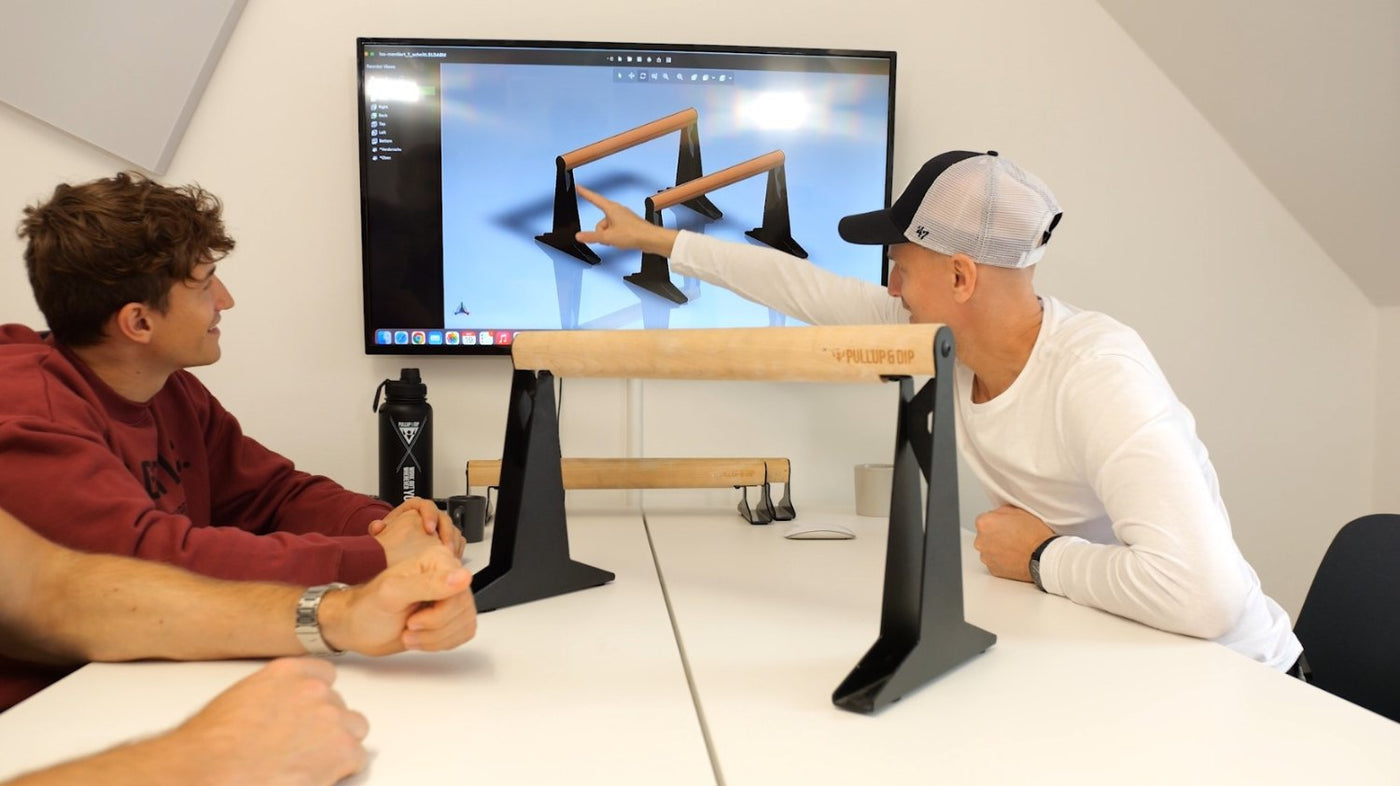 Innovative development & warranty
We are especially proud of our internal development, where we always try to develop the best quality and most durable products with unique benefits.
That's why you get up to five years product warranty on selected products.

Still unsure? Then test our products now without obligation for 30 days. If you don't like them, you can easily send them back and we will refund the purchase price!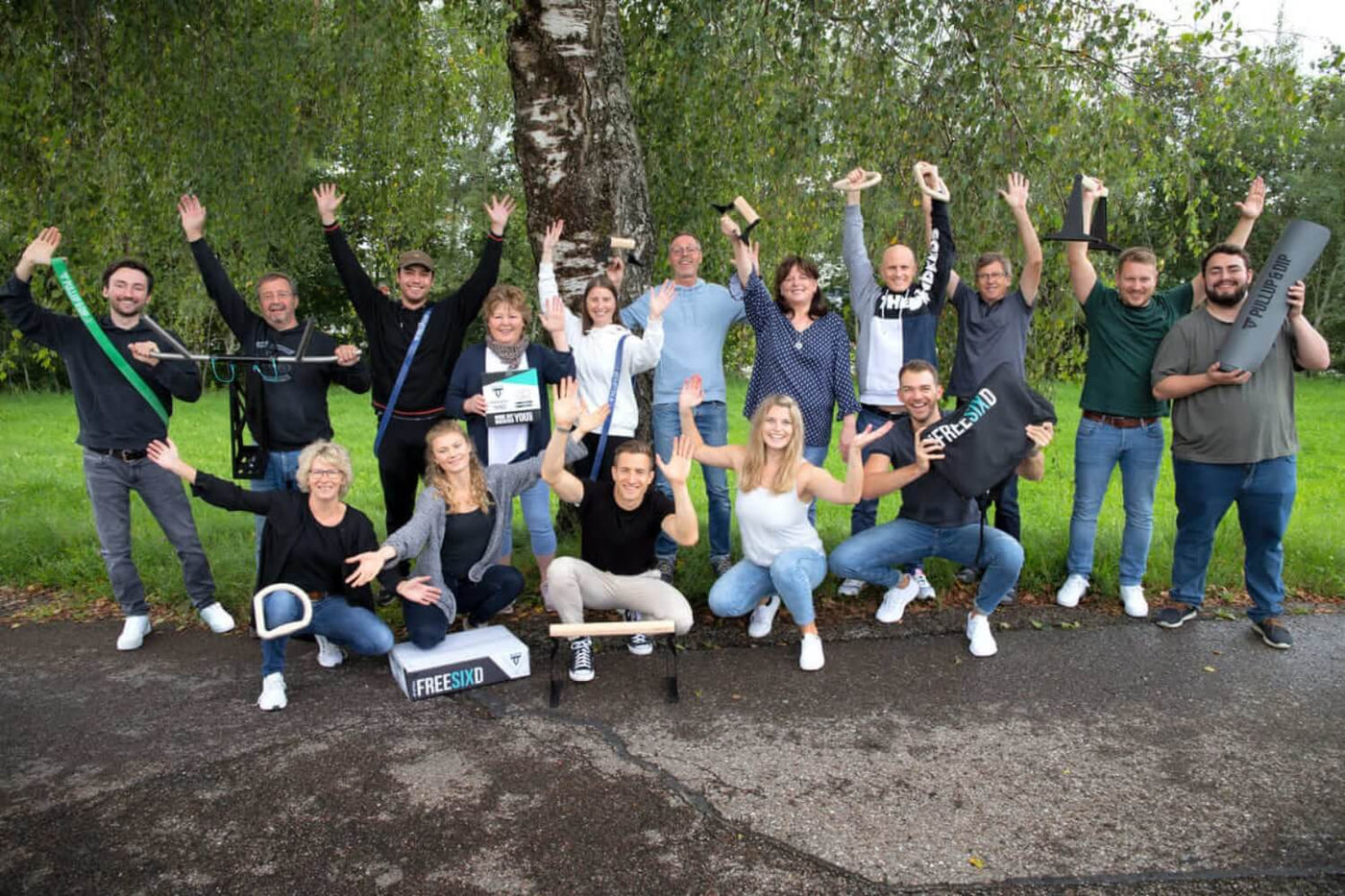 Support German Start-Up
We are Pullup & Dip. Since 2016 we develop and produce high-quality training accessories from the Allgäu and Munich. Our vision is to enable athletes all over the world to train 100% flexible and independent from the gym. At any place and at any time. True to our motto "Work out wherever you want!"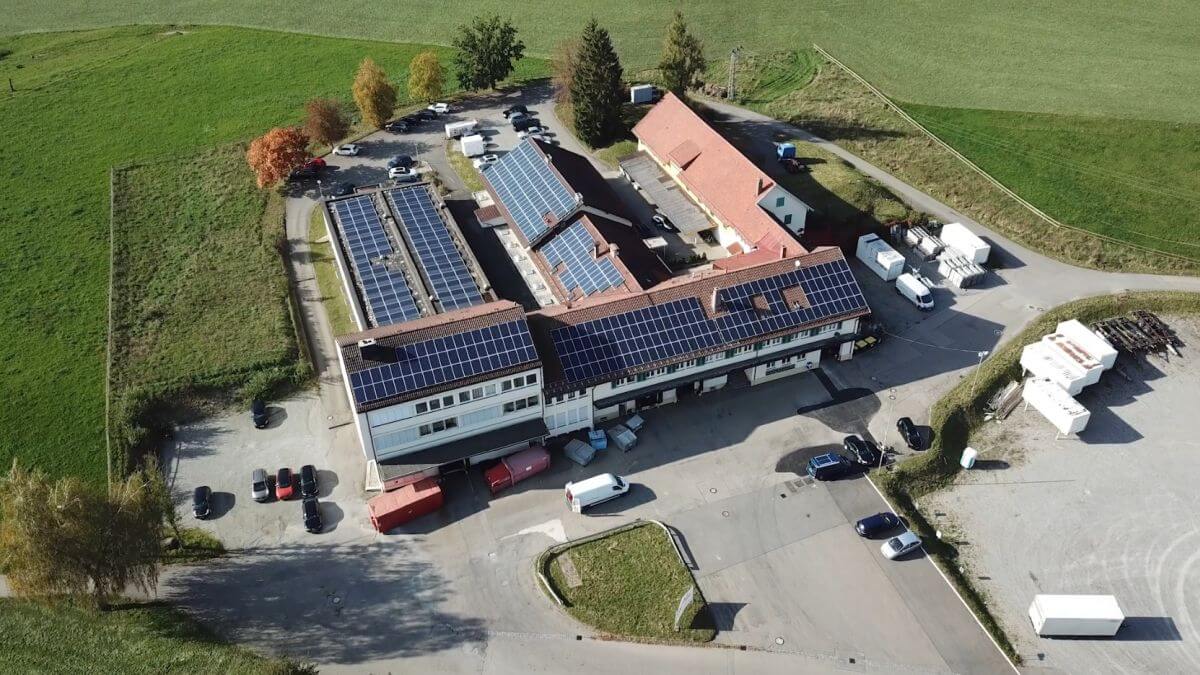 From Germany into the world
From our two warehouses in Germany in the Allgäu and in Salt Lake City in the USA, we have already supplied over 500,000 satisfied customers in 70 countries worldwide. The final assembly of some products also takes place here. We are especially proud of our fast worldwide shipping (free of charge from 50€ in Germany and from $200 within the US). Hardly ordered, your order is already with you.
0% Ausreden, 100% Resultate. Stärker, fitter, muskulöser. Bist Du bereit durchzustarten?