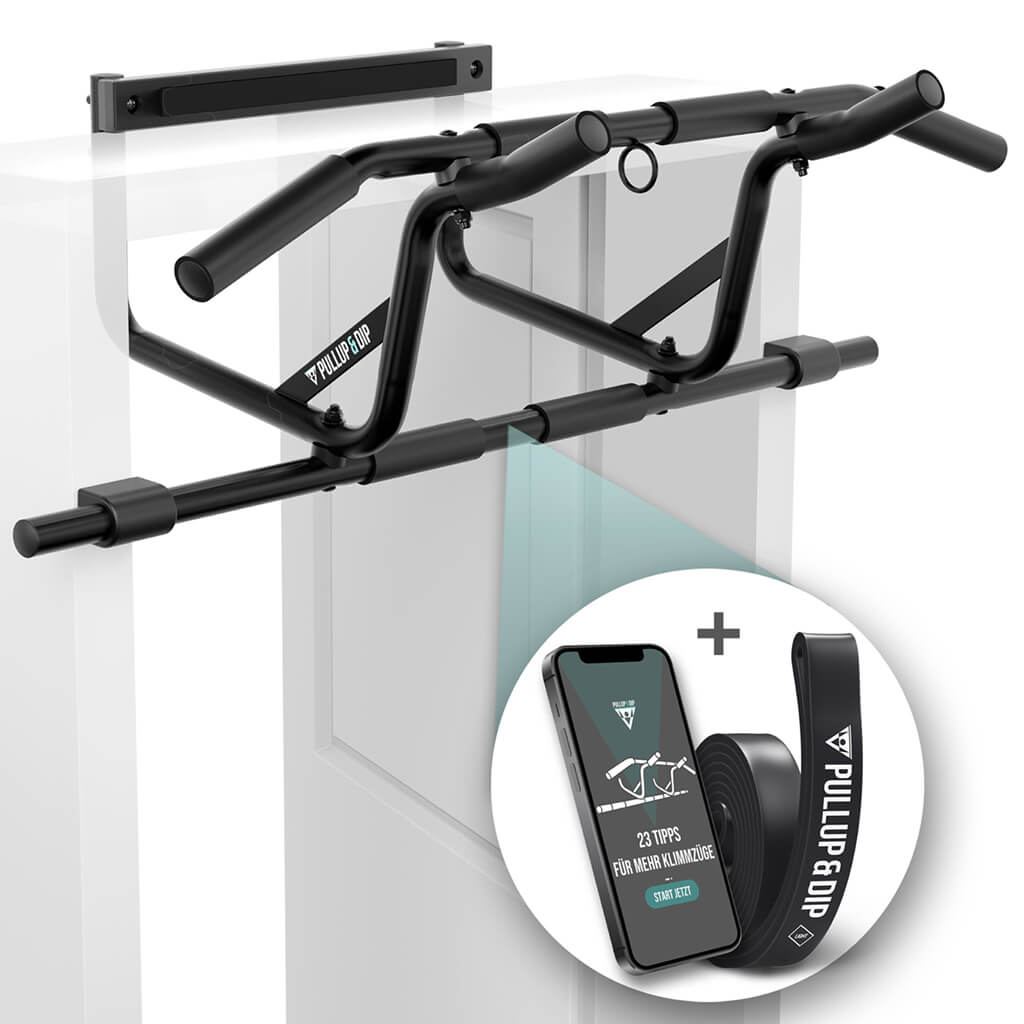 Video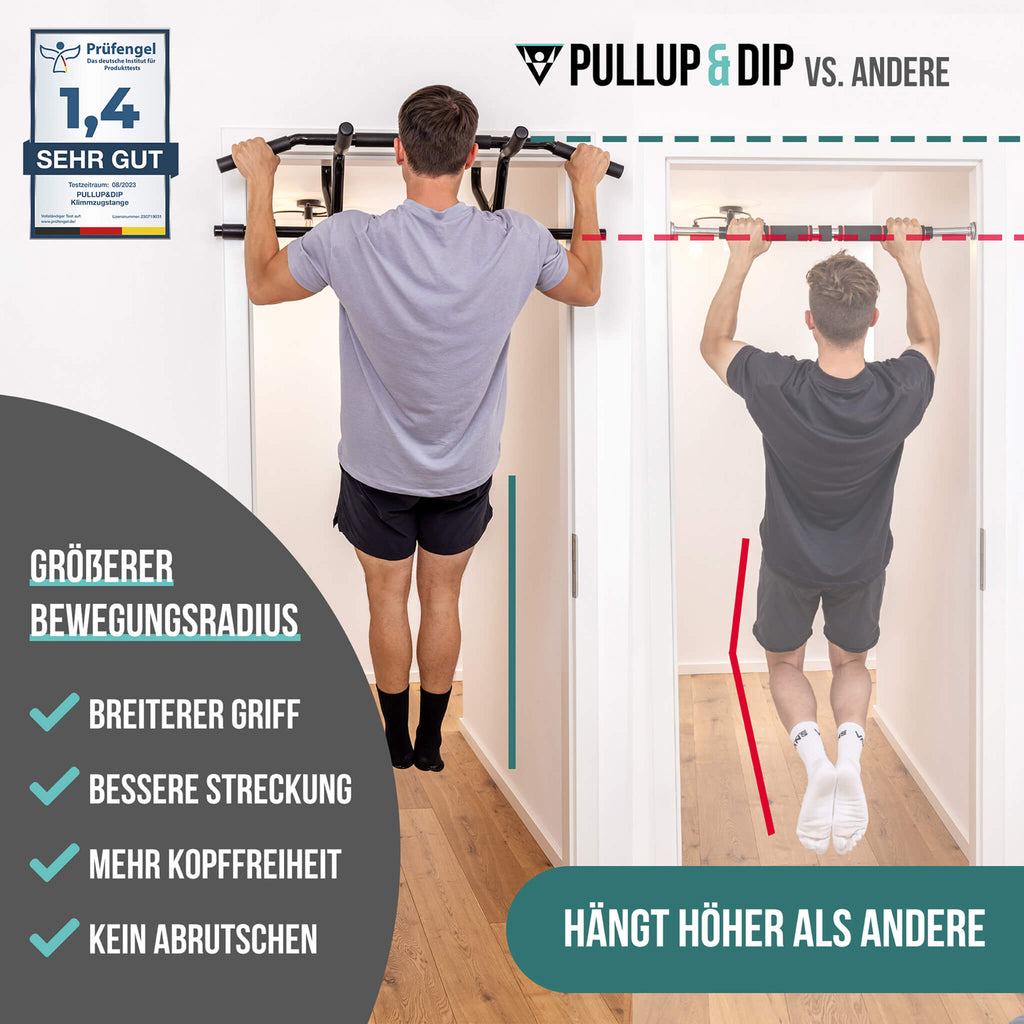 Video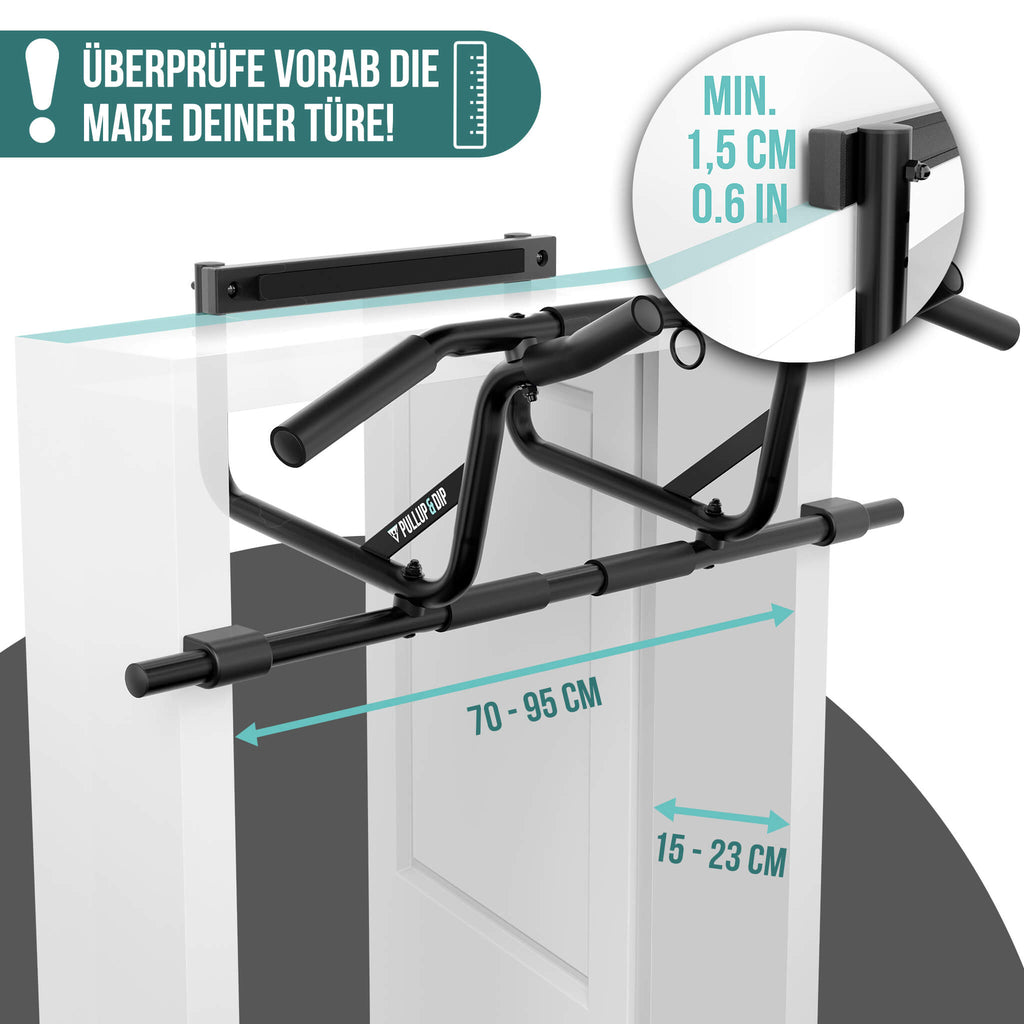 Video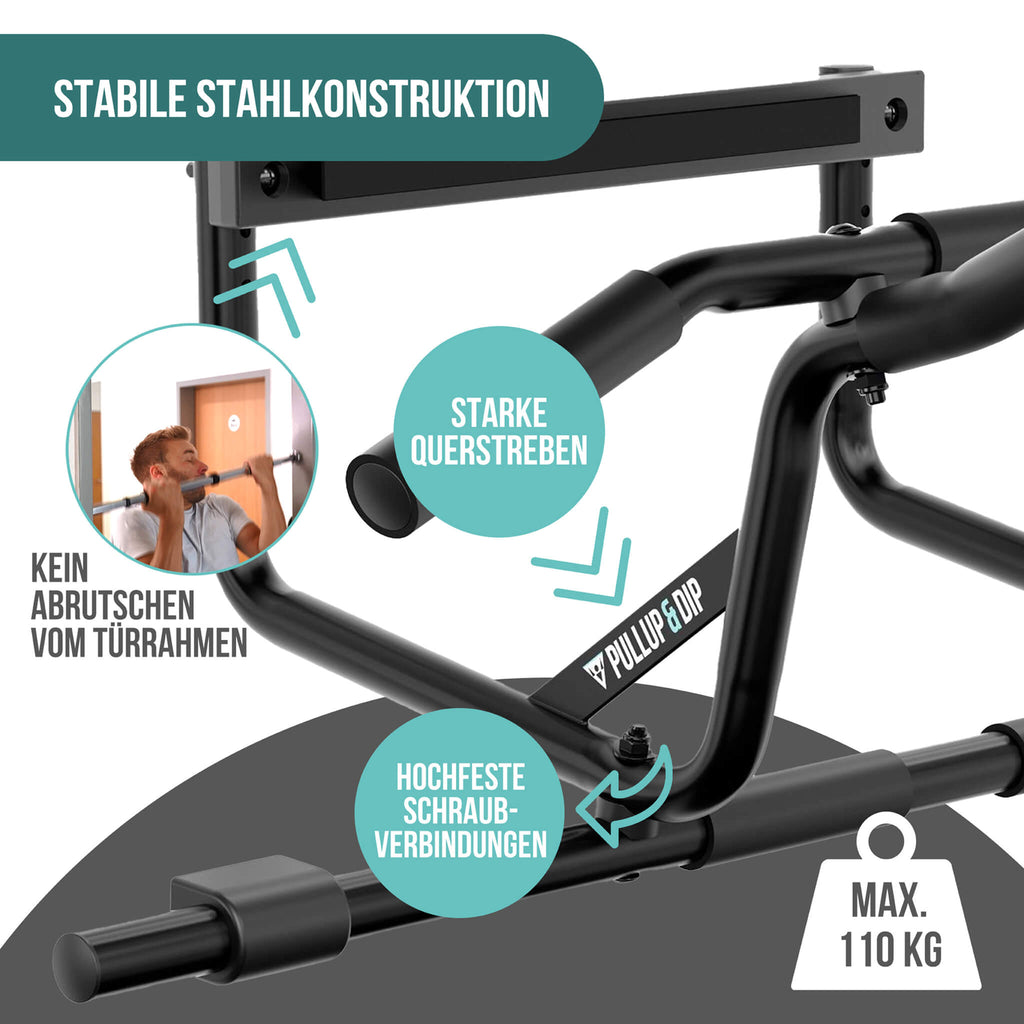 Video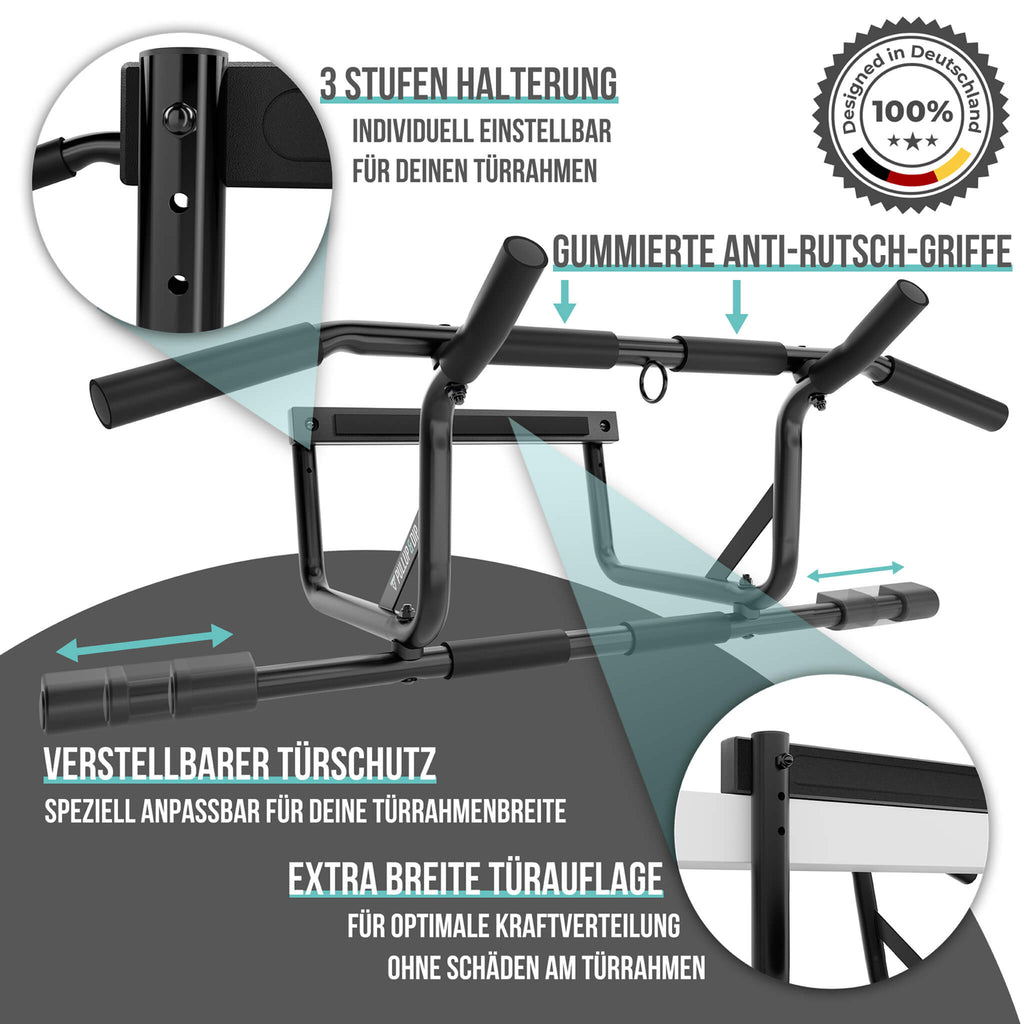 Video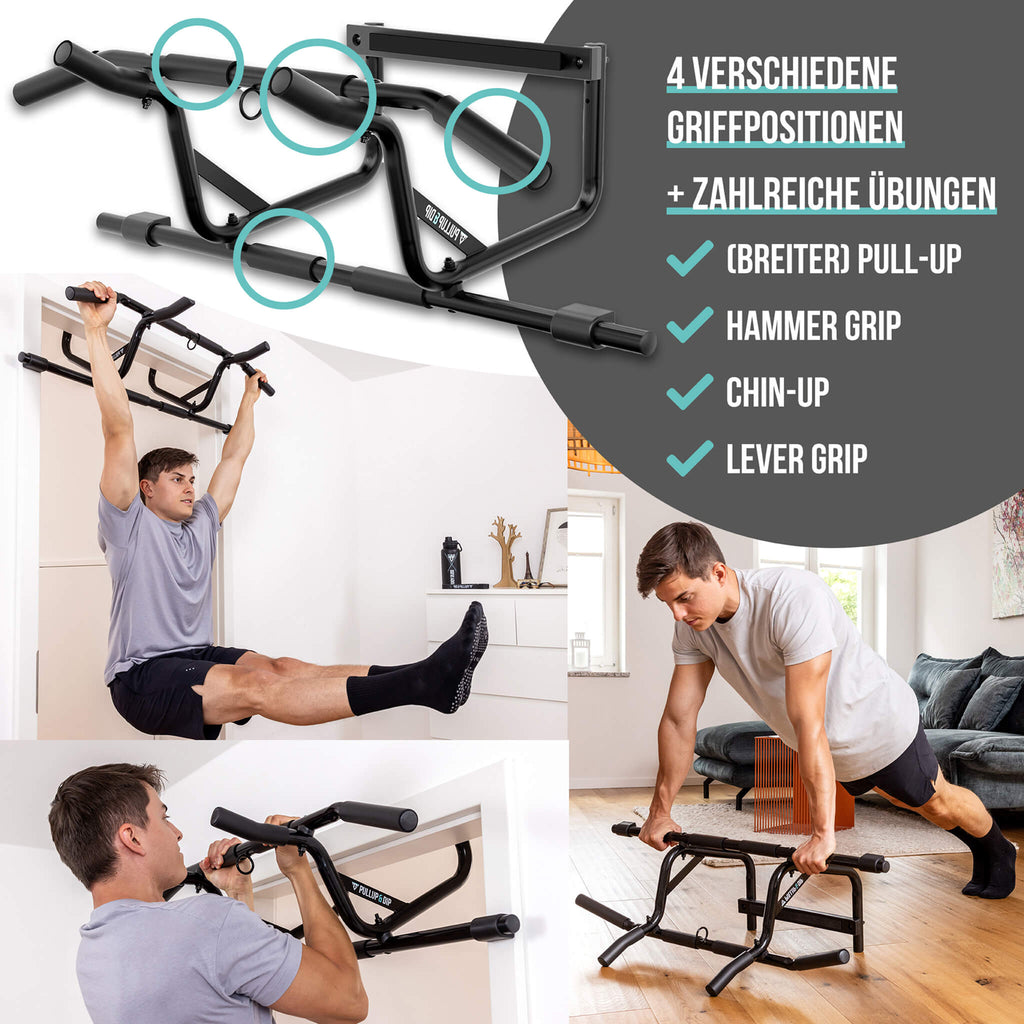 Video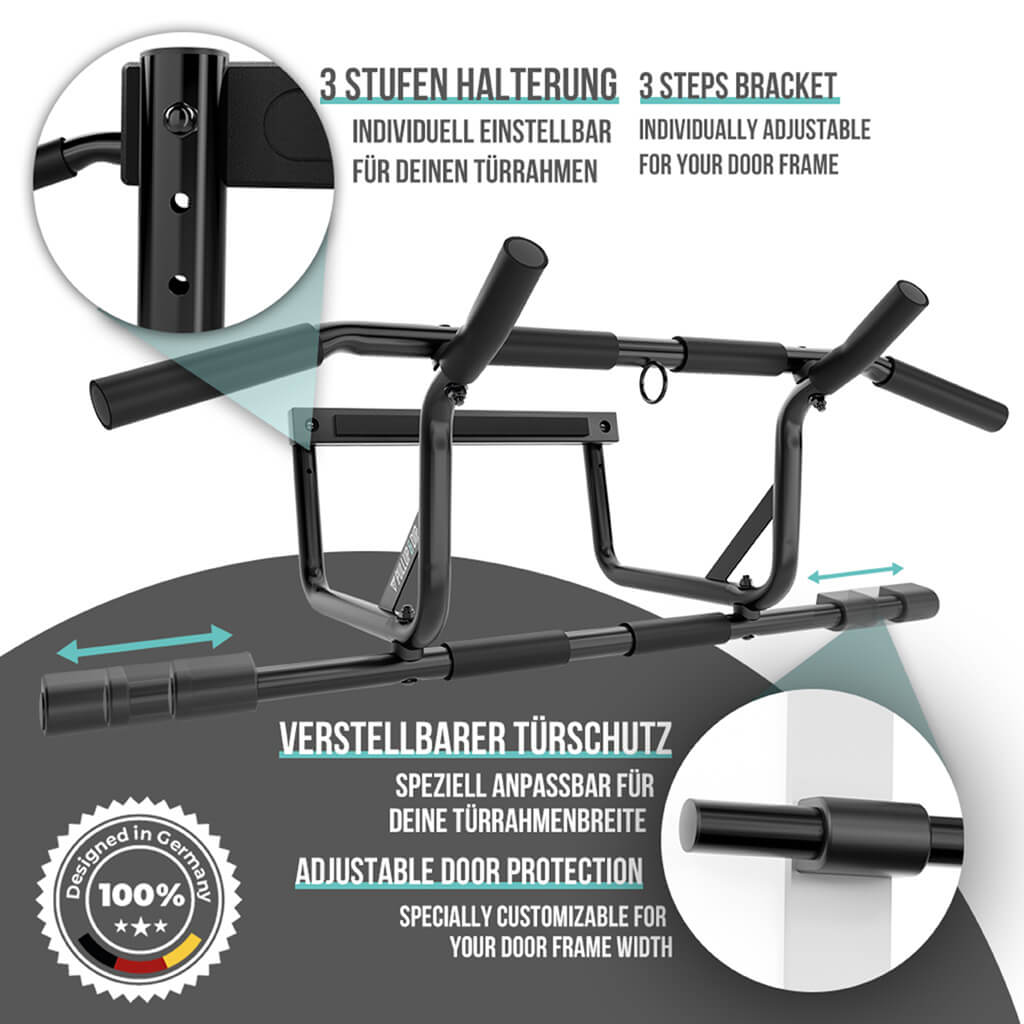 Video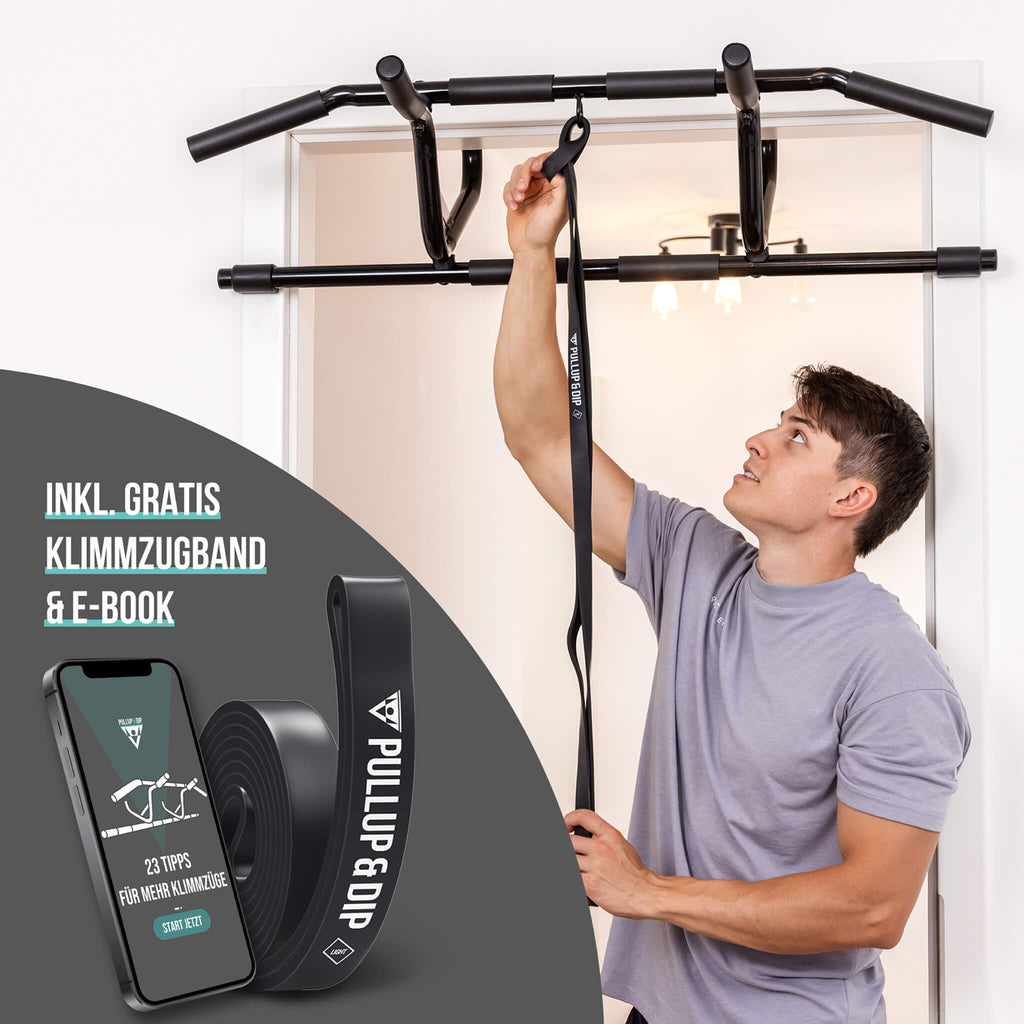 Video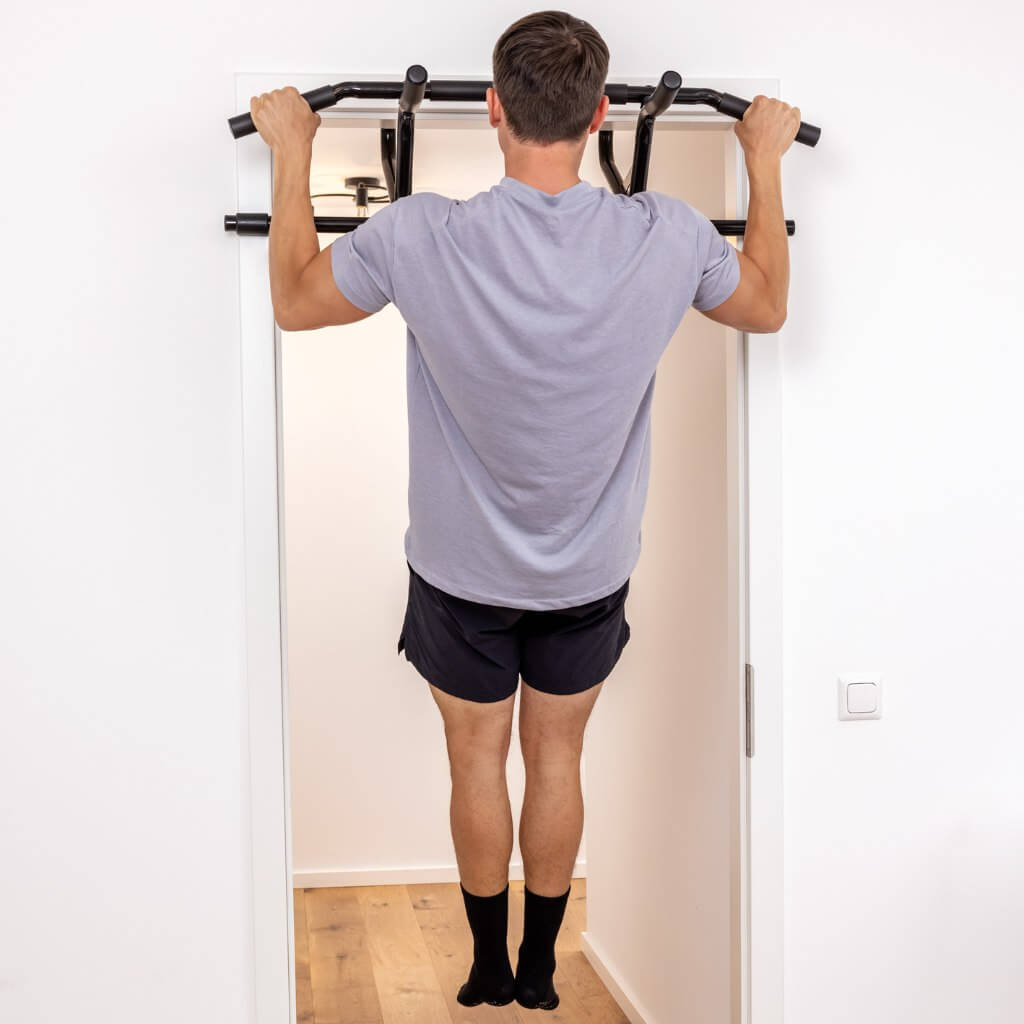 Video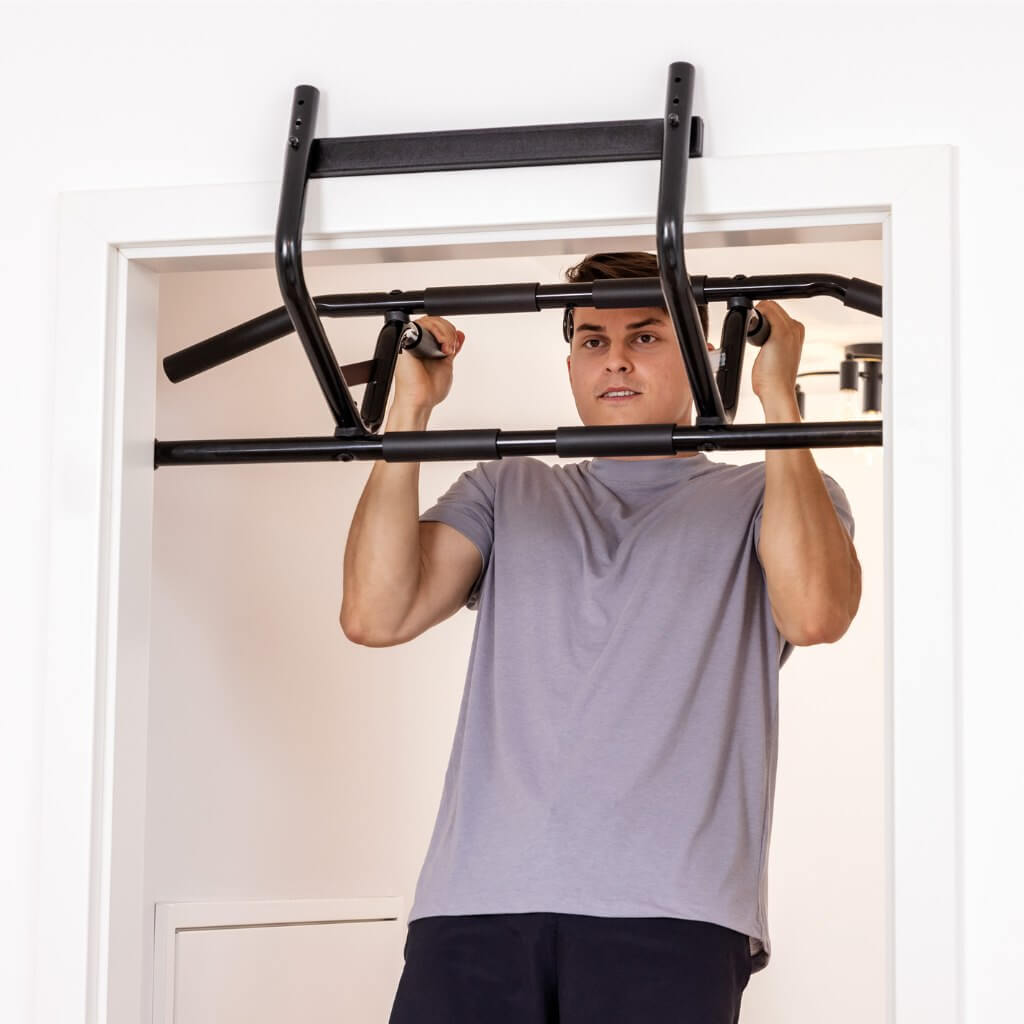 Video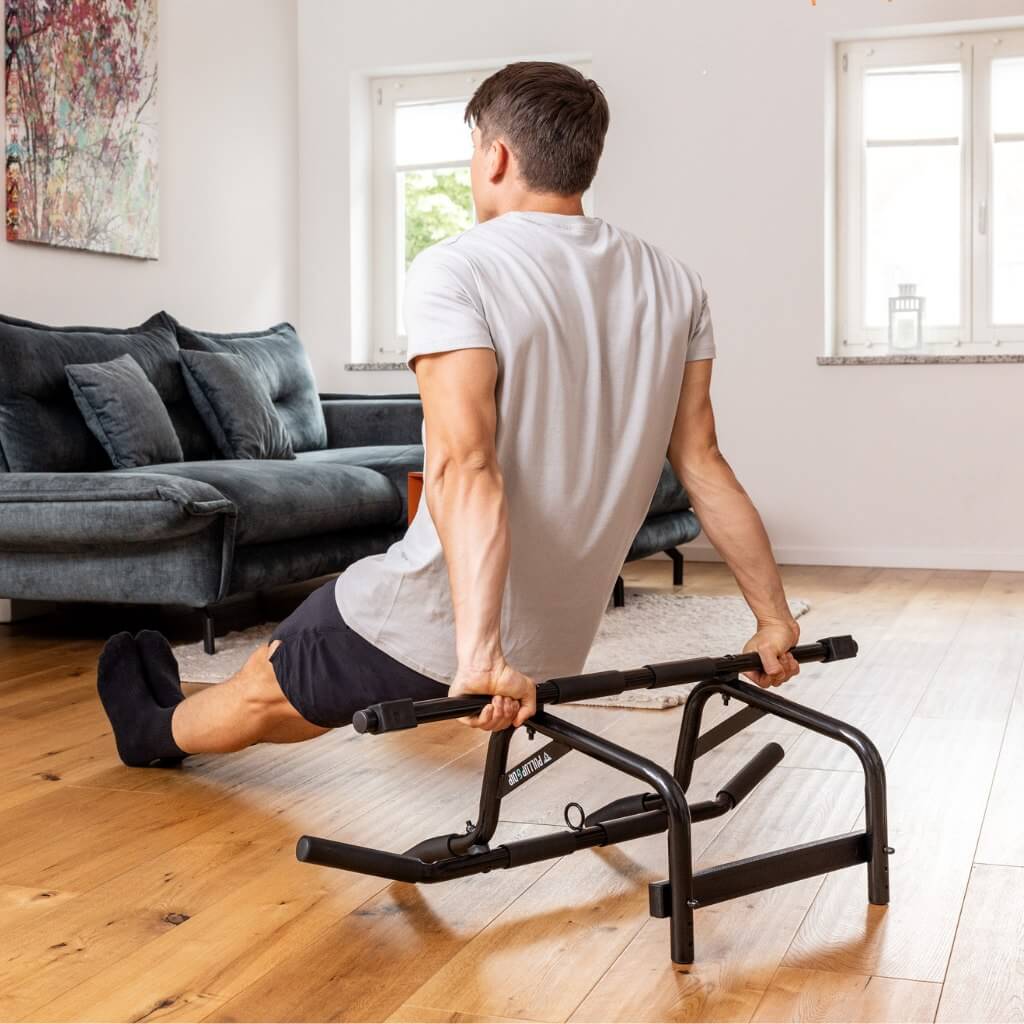 Video
Video
Video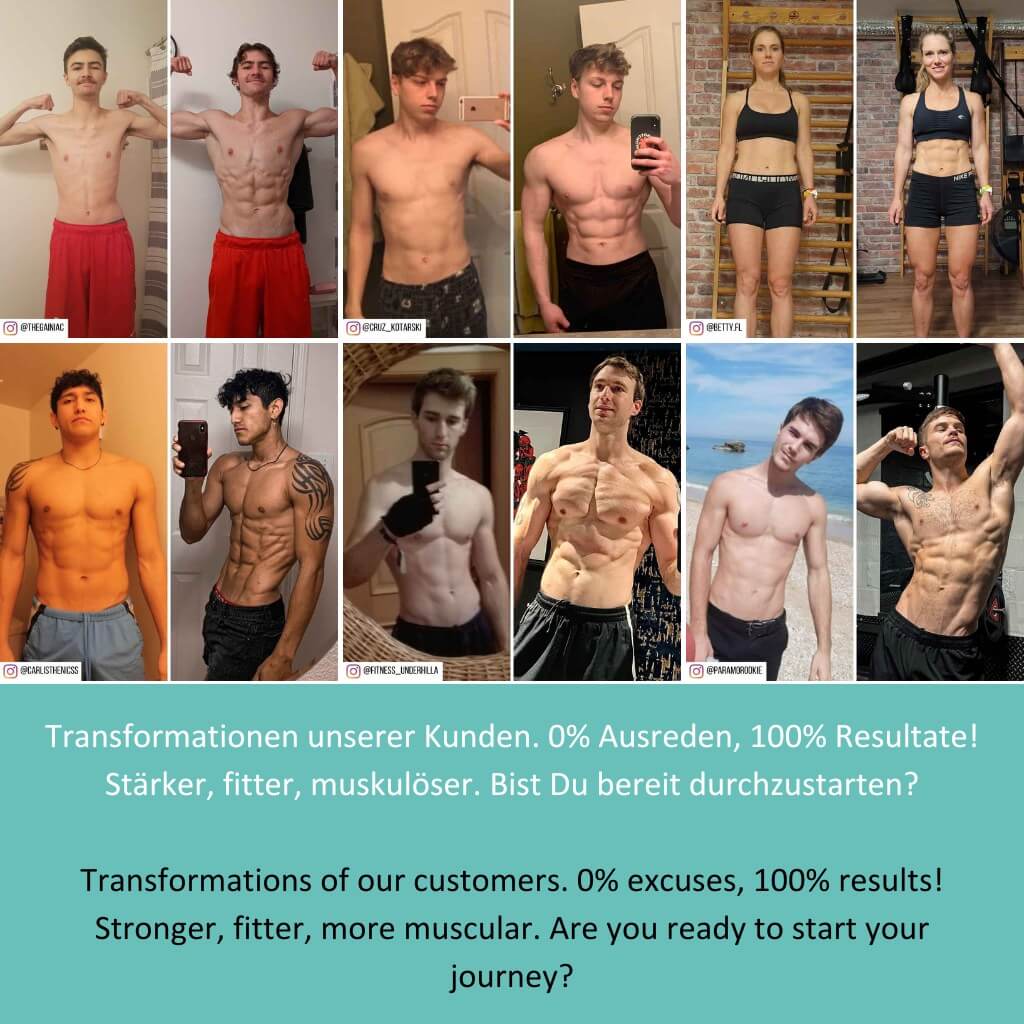 Video
SKU:

P-01010
Doorway Pull-Up Bar - For The Door Frame - Includes Pull-Up Band
Your quickest and easiest entry to pull-up training
Produkt-Vorteile im Überblick
Attachment within seconds and no slip-off
Various exercises and grip positions
No damage to door frame
Includes pull-up band and eBook
In stock - Your order will be with you in 3-4 business days!
30 Tage Rückgabe & gratis Rückversand
Professional doorway pull-up bar for hanging in door frame
The doorway pull-up bar for the door frame can be fixed to the door frame - turning your home into a personal gym in seconds. Train many exercises, including pull-ups, leg lifts, knee lifts, toes to bar or on the floor exercises such as sitting dips or push-ups - allowing you to make your workout 100% flexible and independent of the crowded gym. The pull-up bar is the perfect alternative if you are looking for a high-quality pull-up bar that you don't want to or are unable to mount on the wall or ceiling.
Benefits of the doorway pull-up bar
✔️ Attachment within seconds and no slip-off: The doorway pull-up bar is safely attached to the door frame within seconds, without screws or drilling, instantly turning your home into a home-gym.
✔️ No slipping: no dangerous slipping or danger of injuries, as with the telescopic pull-up bar thanks to safe attachment in the door frame.
✔️ Numerous exercises: pull-ups with various grip positions (wide, narrow, chin-up, parallel), leg lifts, front levers and many other exercises for a completely varied workout. You can also use the bar on the floor for push-ups or sitting dips.
✔️ Includes eyelet: the eyelet allows you to attach a sling trainer for even more exercises.
✔️ Higher than other models: The handles of the doorway pull-up bar are higher than comparable models thanks to it's design, so that you don't have to bend your legs too much.
✔️ No damage to the door frame thanks to protective padding at all points of contact.
✔️ High safety: reinforced construction with cross bars and high-strength screw connections ensures maximum stability and safe training without wobbling or slipping.
✔️ Includes free pull-up band worth 14,90€ as support for pull-ups (strength: light). Ideal for beginners to start pull-up training. See also our other pull-up bands in different strengths.
✔️ Anti-Slip Grips: The anti-slip covers on the bar give you perfect grip even on sweaty hands and prevent ugly calluses.
✔️ Height-adjustable: the 3-step adjustable mounting bracket allows different heights.
✔️ Free eBook: After your order we will send you our popular eBook "23 tips for more pull-ups" as a PDF file. This way you are guaranteed to become a pull-up pro.

Still not convinced? Test our pull-up bar now without obligation for 30 days. If for any reason, you aren't satisfied, you can return it easily and the full purchase price will be refunded. If you don't love it, send it back. It's that simple!
Product details of door pull up bar
| | |
| --- | --- |
| Material | steel |
| Color | black |
| max. width of pull-up bar | 100 cm (39 in) |
| weight | 4,2 kg (9.2 lbs) |
| Handle positions | 4 |
| Load capacity | up to 110 kg (242 lbs) |
| Door frame width | between 70 - 95 cm (27 - 37 in) |
| Door frame depth | between 15 - 25 cm (5.9 - 9,8 in) |
| Warranty | 2 years, see warranty conditions |
Recommendation: We recommend to measure the door frame width and door frame depth (see above) in advance, so that the pull-up bar fits into your door!
Downloads: Instruction manual
Scope of delivery:
1 x Door pull-up bar
1 x pull-up band (strength: light)
Mounting material incl. screws
eBook "23 tips for more pull-ups"
Fast worldwide shipping: Your order will be shipped within 24 hours. Fast shipping within Europe in 1-5 business days depending on the country of delivery. Free shipping within the US from $200 and within Germany from 50€! We ship from our two warehouses in Germany and the USA incl. tracking with guaranteed delivery!

Hassle-free returns: You are not fully satisfied? Just send it back within 30 days (free of charge within Germany and the USA).


100% Satisfaction Guarantee: We give you a 30 day money back guarantee if you are not fully satisfied! Don't love our products? Send them back.


Excellent customer service: Our helpful customer service is available to answer any question in English and German. That's why over 1,000 customers worldwide have already rated us with 5/5 stars on Trustpilot!


Over 500,000 satisfied customers: 98% customer satisfaction and over 500,000 satisfied customers in 70 countries worldwide already belong to the Pullup & Dip community.


Further questions about the product? Then just send us a message to service@pullup-dip.com or simply call: +49 89 215300-747
The exact shipping costs for your order and country you can calculate in the shopping cart with our shipping costs calculator. Simply add the products you are interested in into the cart and use the shipping costs calculator in the shopping cart.

1) Will the door pull bar also work with a door frame depth greater than 25cm?
This depends on the type of door, but experience shows that it should not be deeper than 25cm.

2) Isa support surface of 1.0 cm+ on the top of the door frame sufficient?
We recommend a support surface of at least 1.5 cm, but the bar also holds well with a support surface of 1.0 cm.

3) How much weight can the pull-up bar bear?
You can load the door pull-up bar with up to 110kg without any problems.

4) Doesn't the bar damage my door frame?
No! Due to the construction, the pressure forces are only distributed on the front of the door frame and on the back against the wall. Due to the force distribution and rubberized contact surface, neither the door nor the wall will be damaged.

5) Do I have to drill to attach the pull-up bar?
No, you don't have to drill anything, the bar holds just by hanging and the load.completely without residue and without stress with the landlord :-)

6) Can the bar fall down during pull-ups?
Through the load, the pull-up bar is properly anchored in the door frame and can no longer slip off when loaded by the compressive forces. So it holds bomb-proof :-)

7) Can I only train pull-ups with it?
Besides pull-ups you can also train chin-ups, leg lifts, front levers, toes to bar and even seated dips and push-ups on the floor. See also the rider videos.

8) Is it suitable for beginners? What if I can't do pull-ups yet?
The bar is perfect for beginners as well as advanced users. You will also receive a pull-up band (strength light) and eBook with tips for the first pull-up or more pull-ups as well as a free Calisthenics training plan via email, which includes pull-ups and other exercises for a full body workout. Thus, the bar is also ideal for learning your first pull-up.

9) Can I also attach a punching bag?
Unfortunately, this does not work due to the back-and-forth swinging of the punching bag.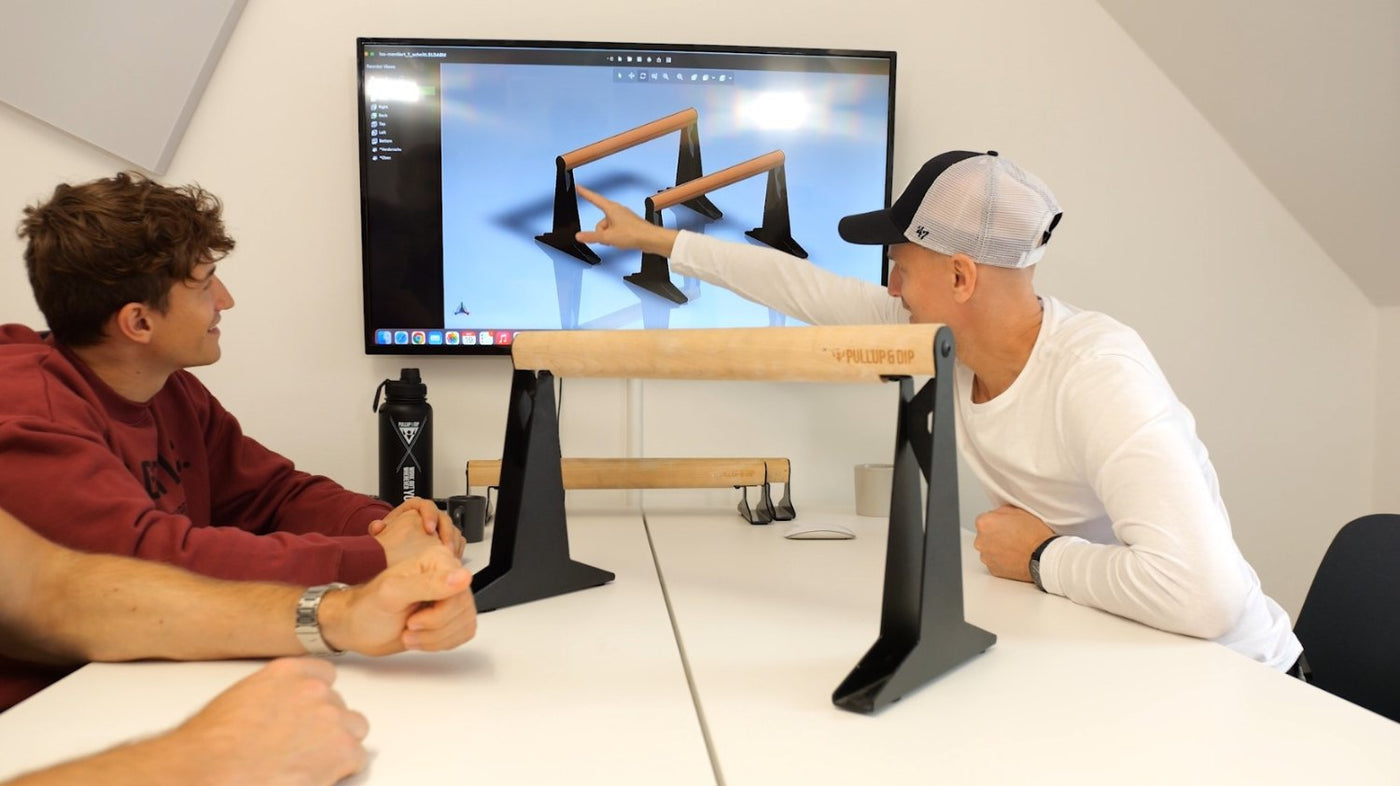 Innovative development & warranty
We are especially proud of our internal development, where we always try to develop the best quality and most durable products with unique benefits.
That's why you get up to five years product warranty on selected products.

Still unsure? Then test our products now without obligation for 30 days. If you don't like them, you can easily send them back and we will refund the purchase price!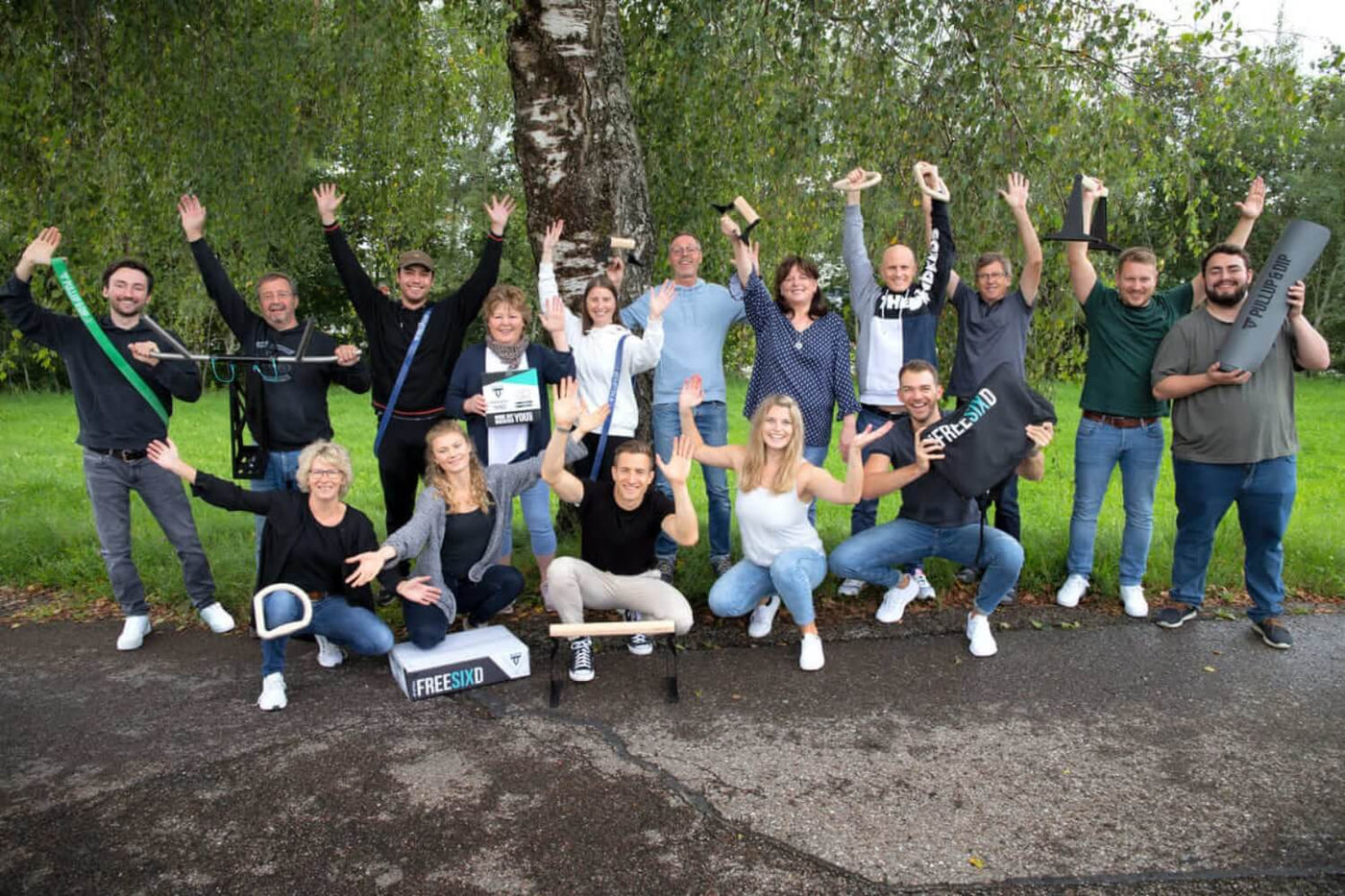 Support German Start-Up
We are Pullup & Dip. Since 2016 we develop and produce high-quality training accessories from the Allgäu and Munich. Our vision is to enable athletes all over the world to train 100% flexible and independent from the gym. At any place and at any time. True to our motto "Work out wherever you want!"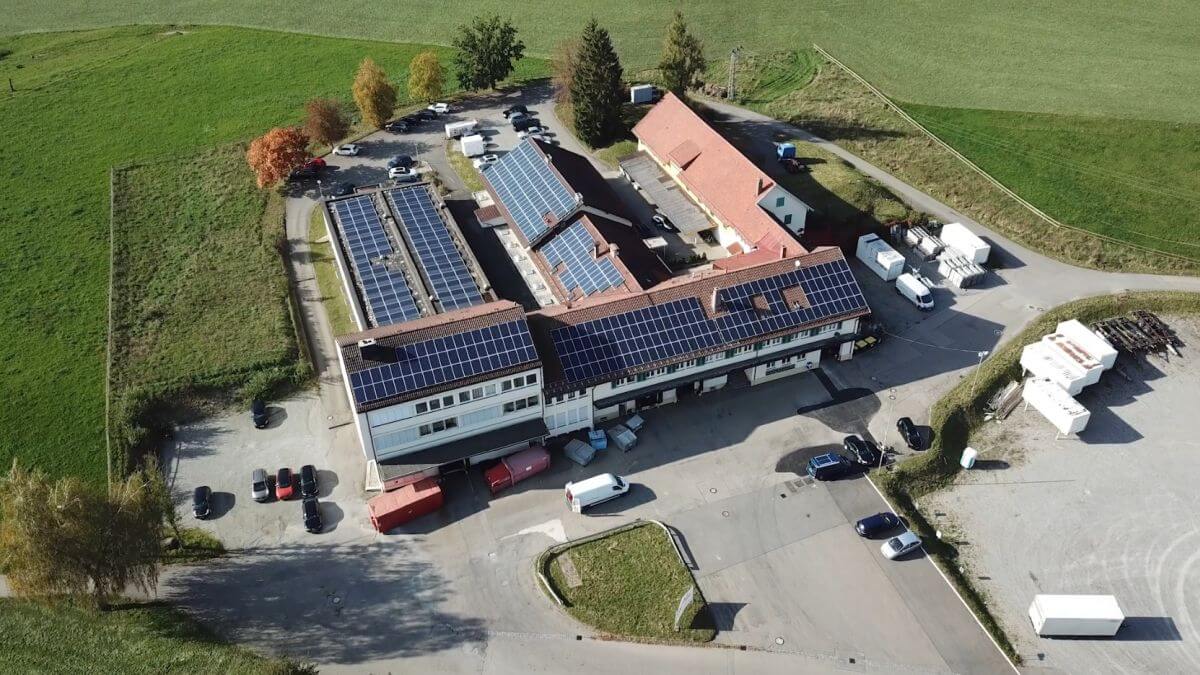 From Germany into the world
From our two warehouses in Germany in the Allgäu and in Salt Lake City in the USA, we have already supplied over 500,000 satisfied customers in 70 countries worldwide. The final assembly of some products also takes place here. We are especially proud of our fast worldwide shipping (free of charge from 50€ in Germany and from $200 within the US). Hardly ordered, your order is already with you.
0% Ausreden, 100% Resultate. Stärker, fitter, muskulöser. Bist Du bereit durchzustarten?