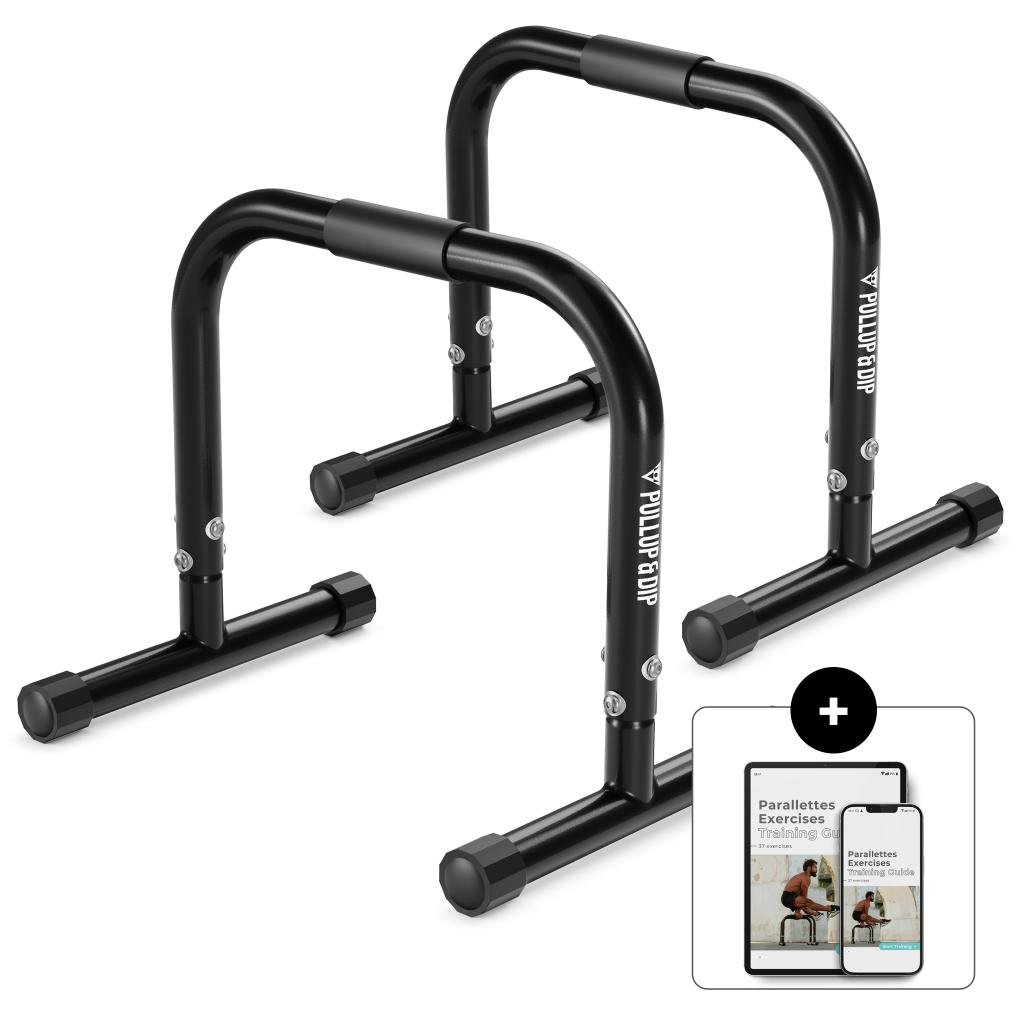 Video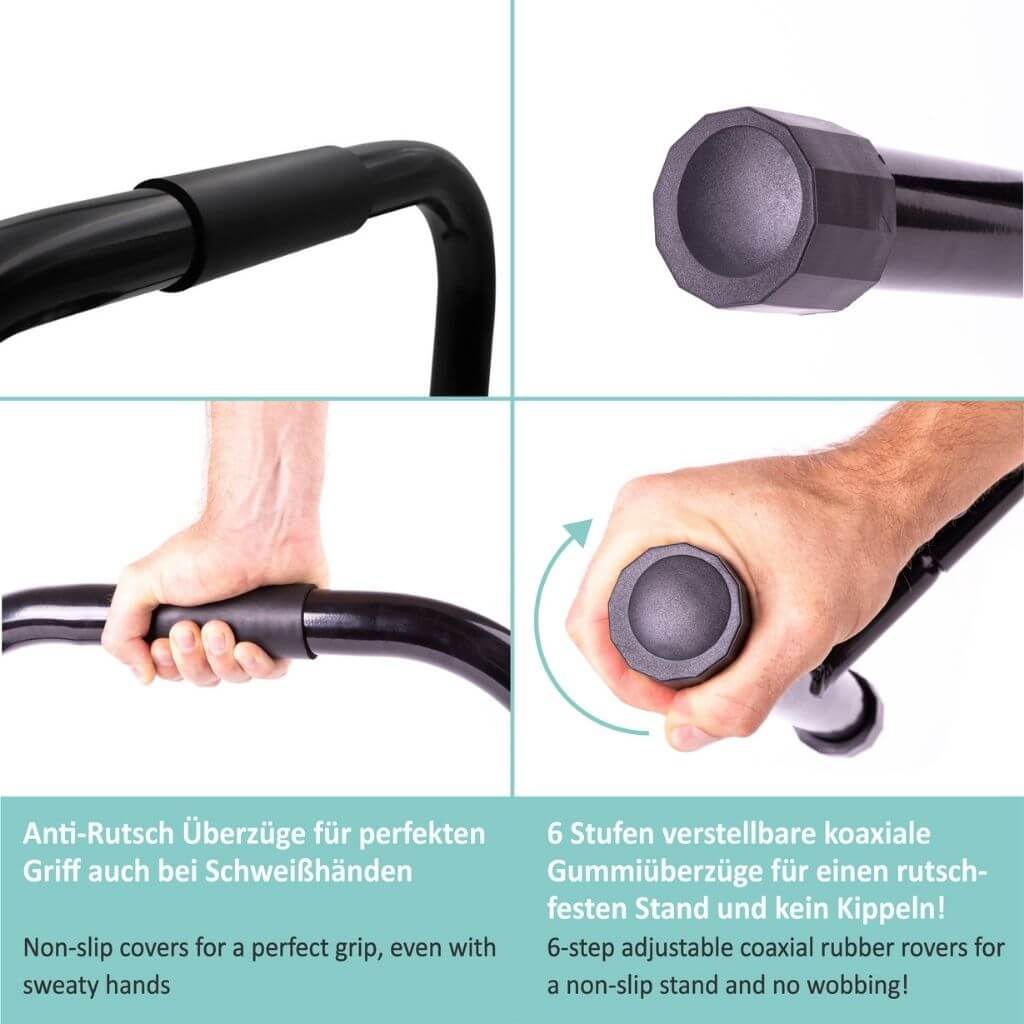 Video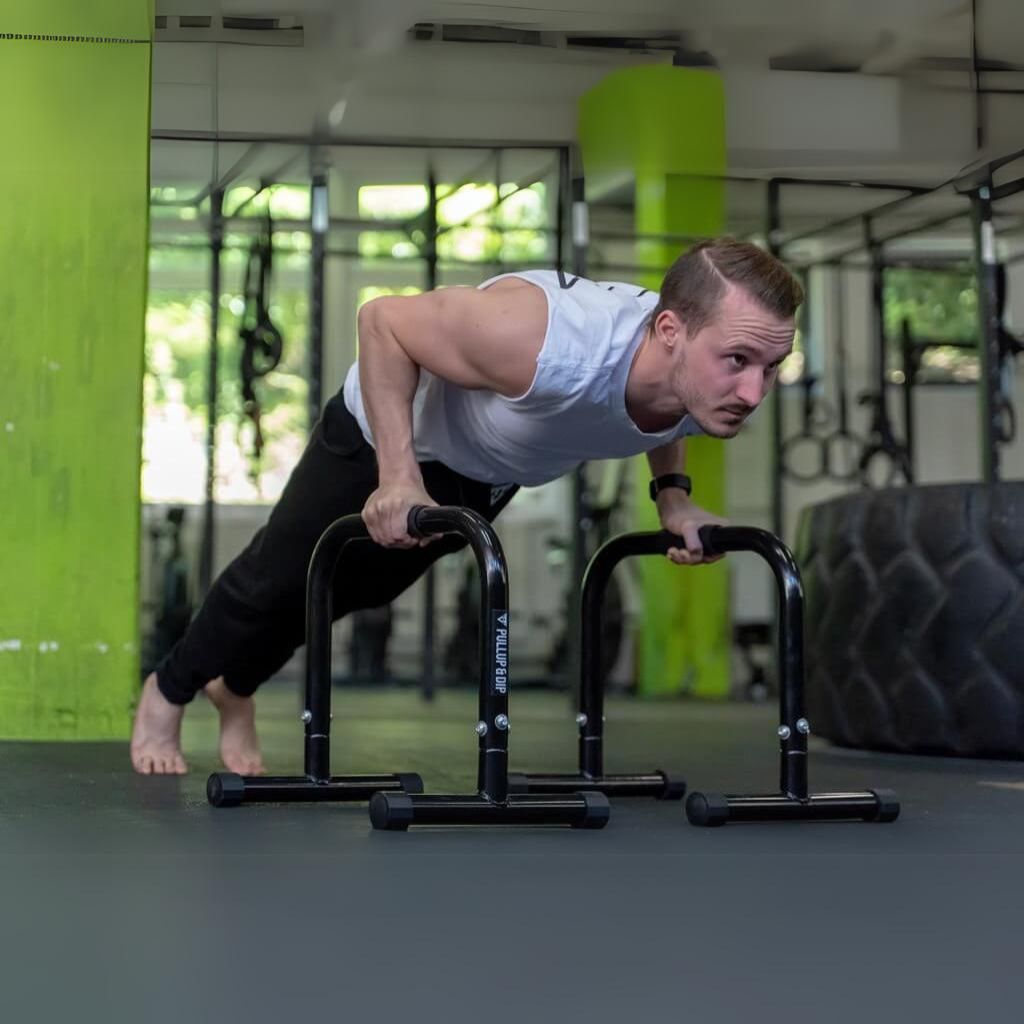 Video
Video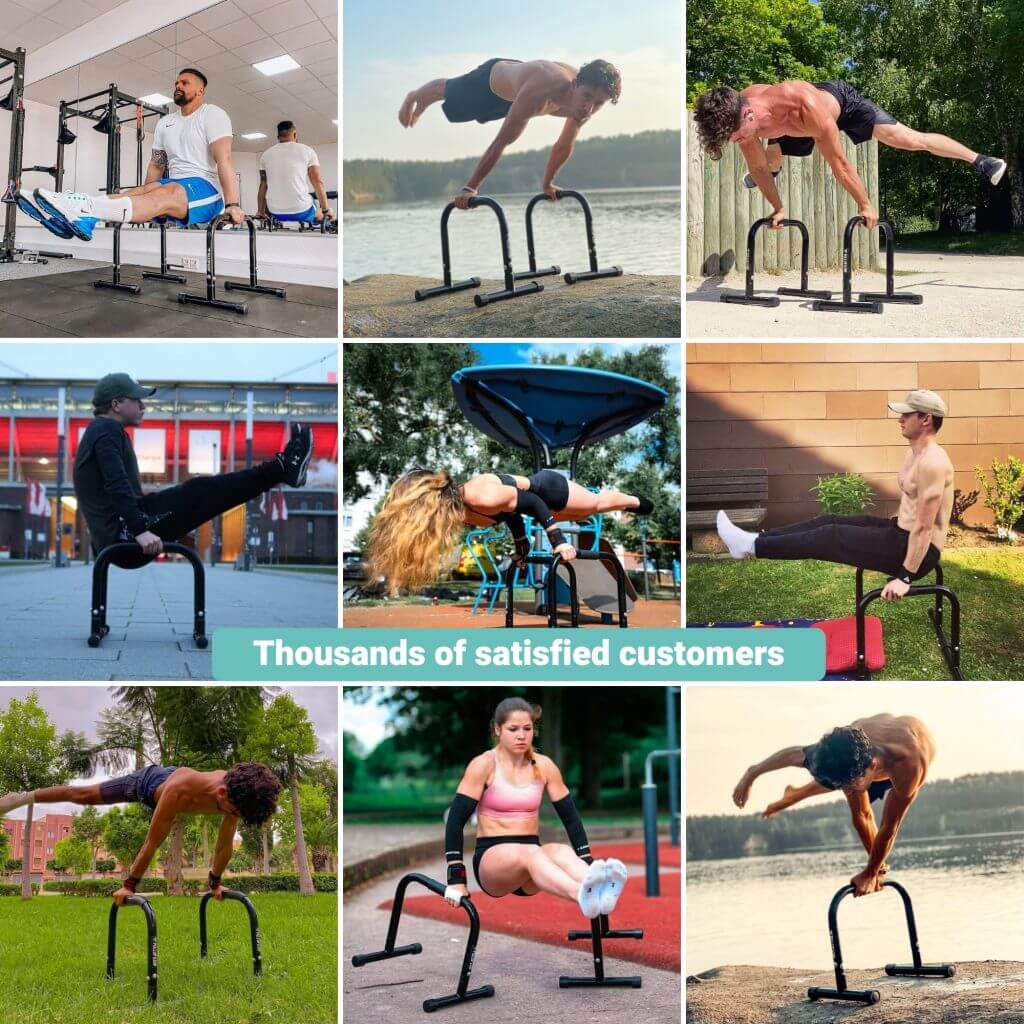 Video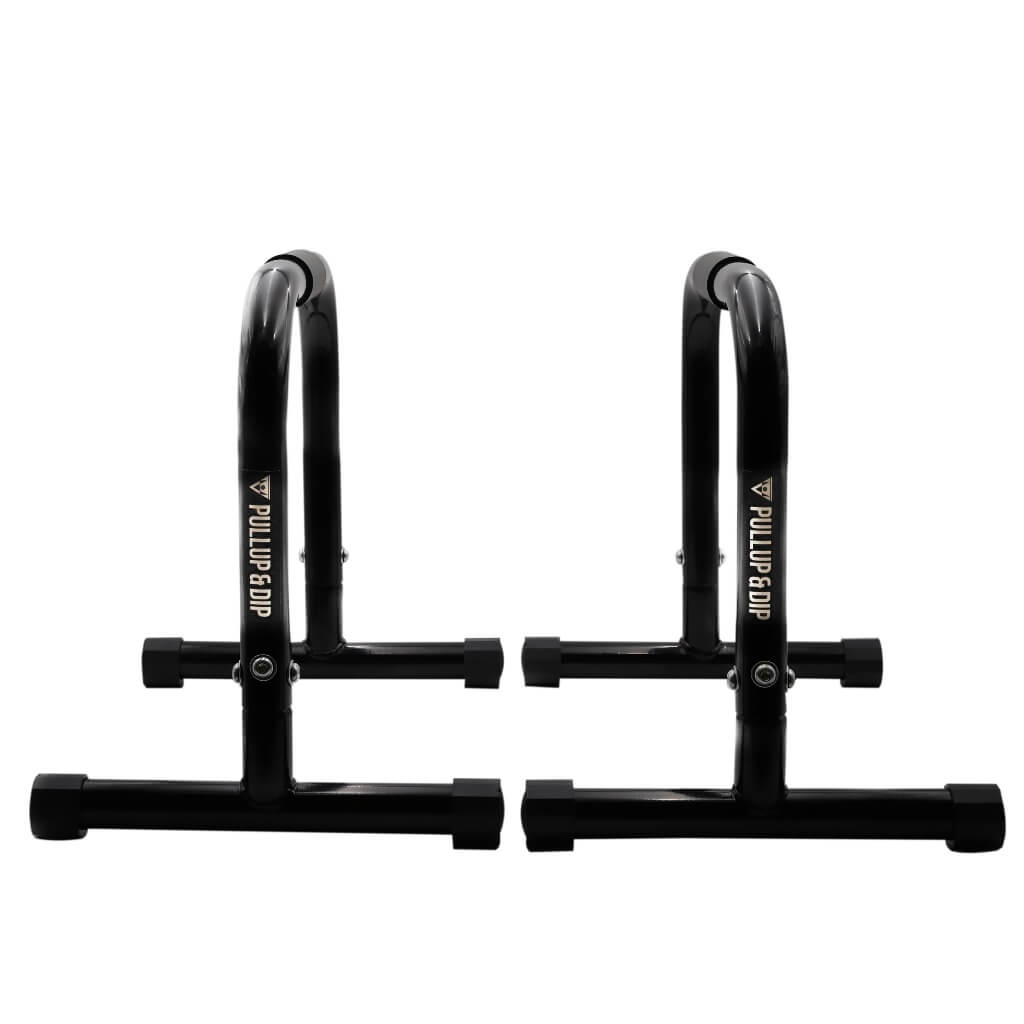 Video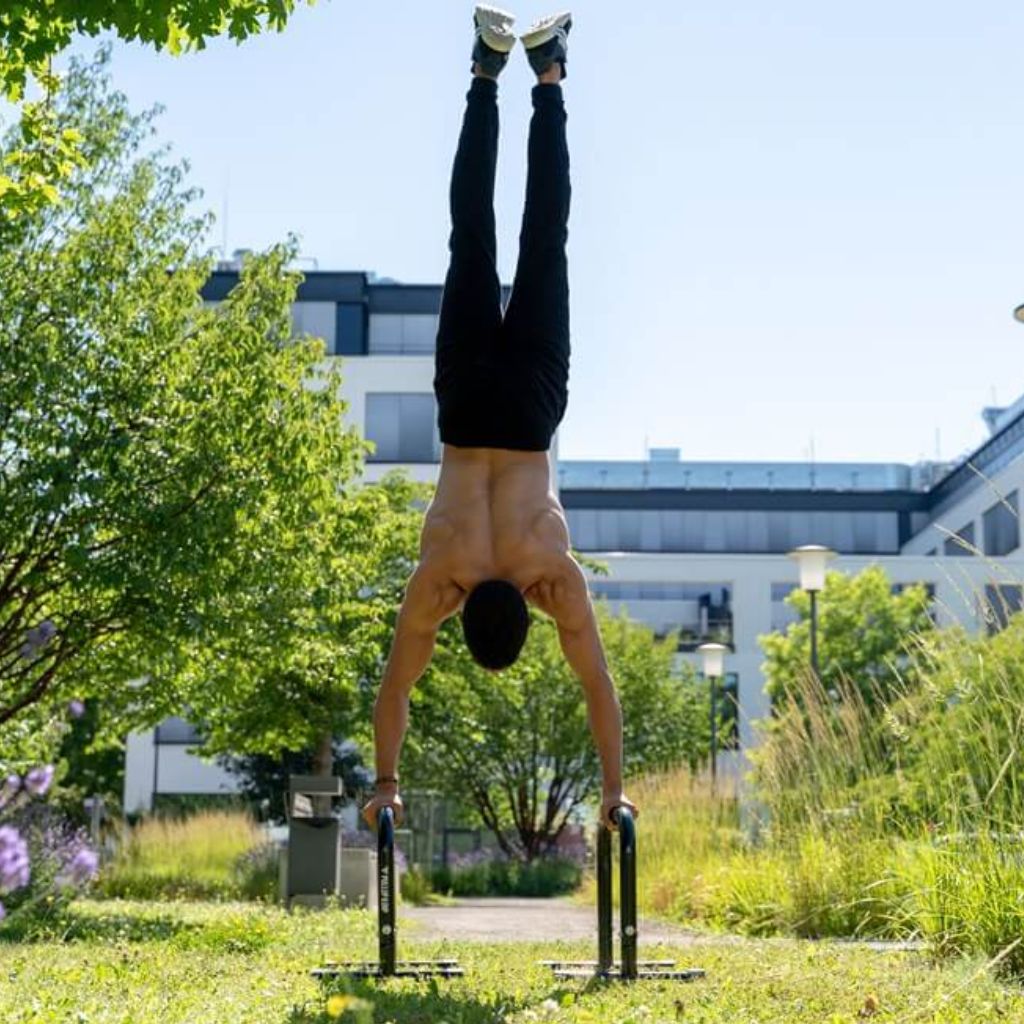 Video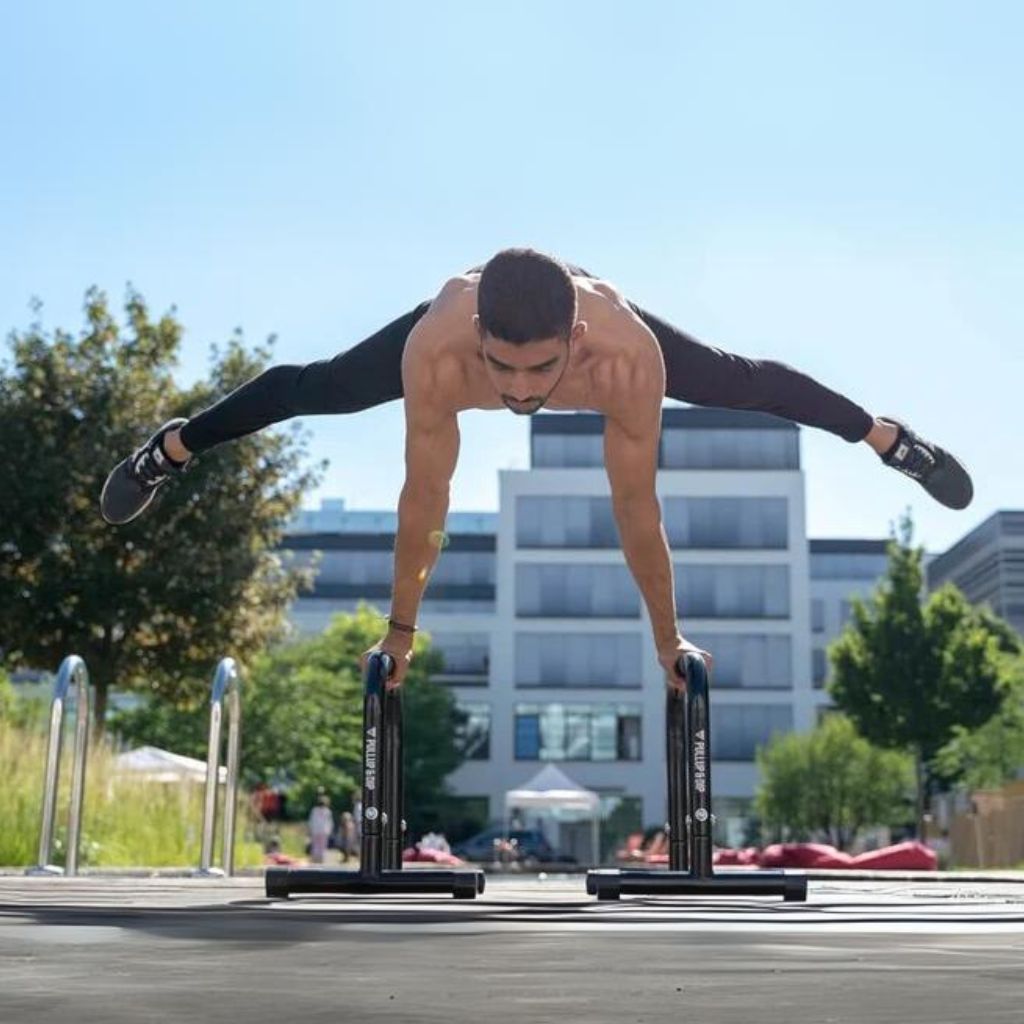 Video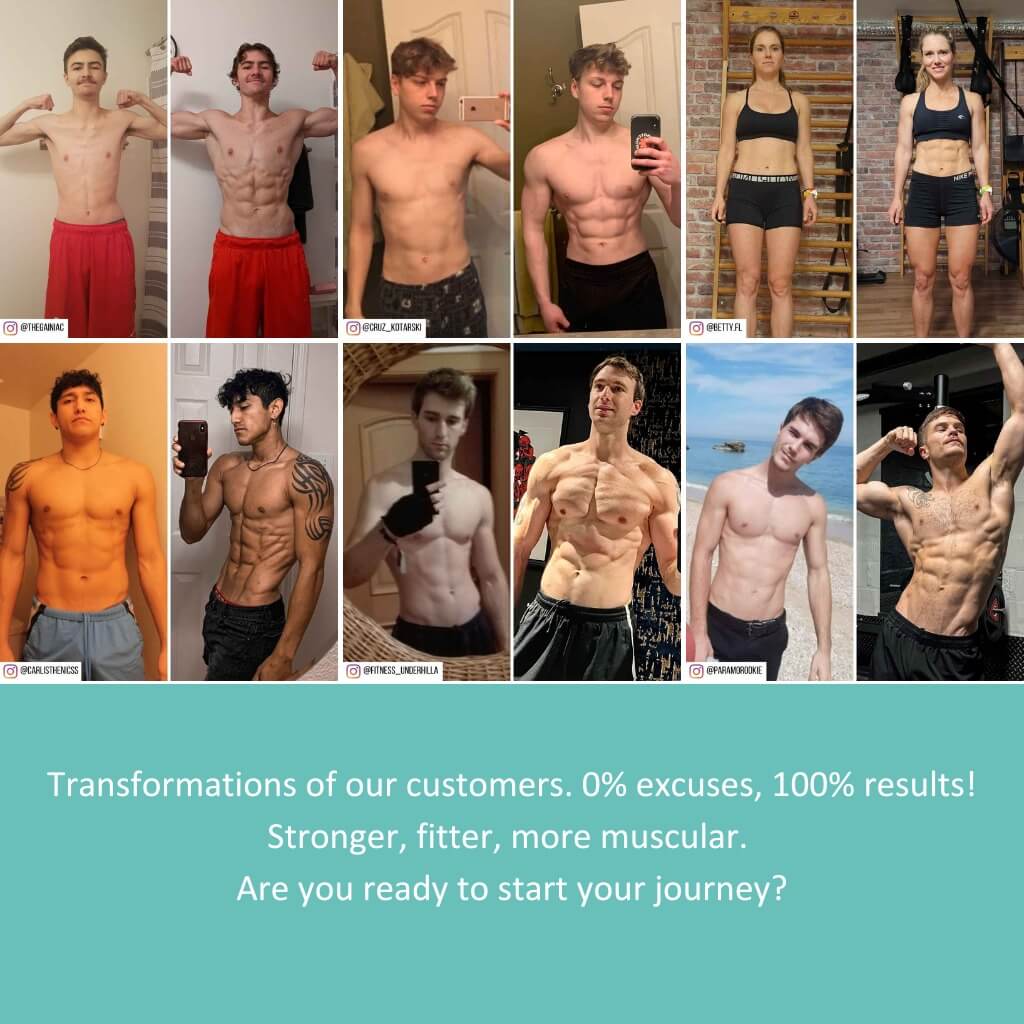 Video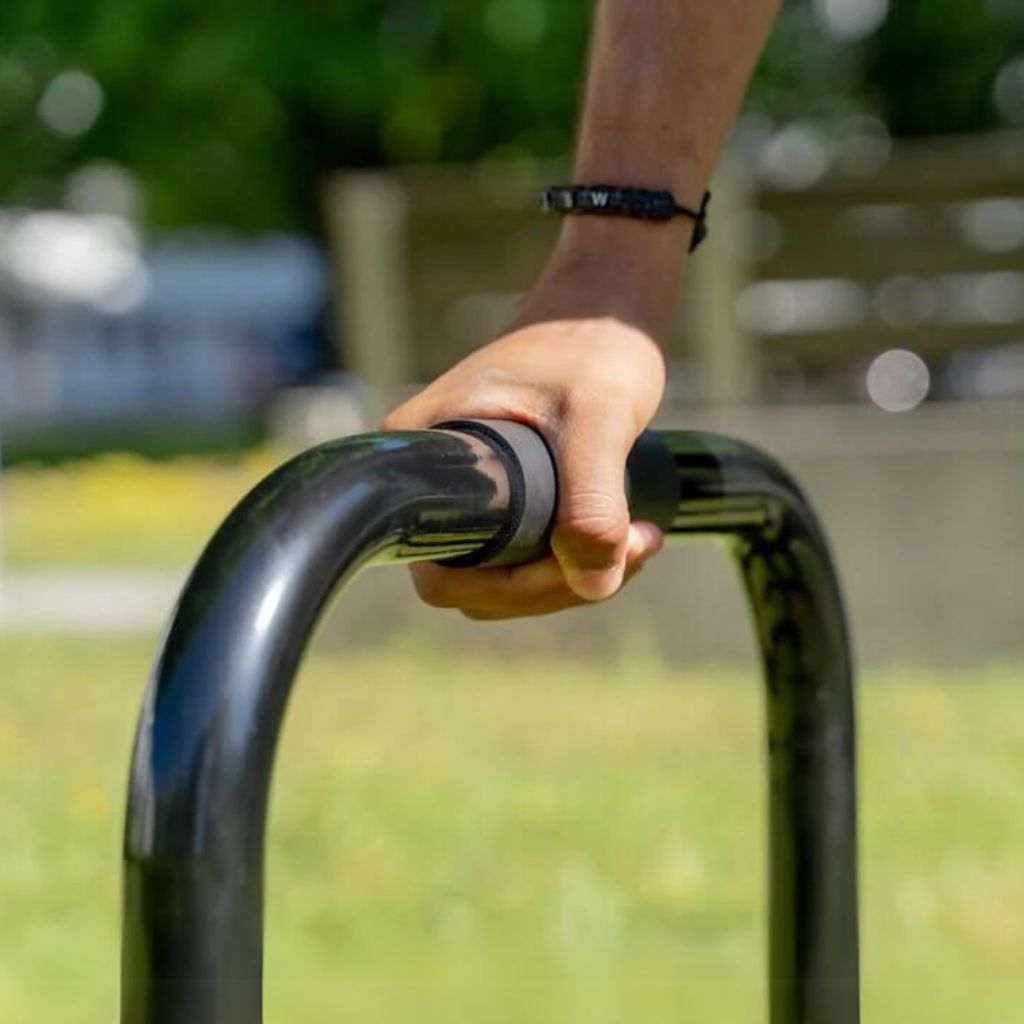 Video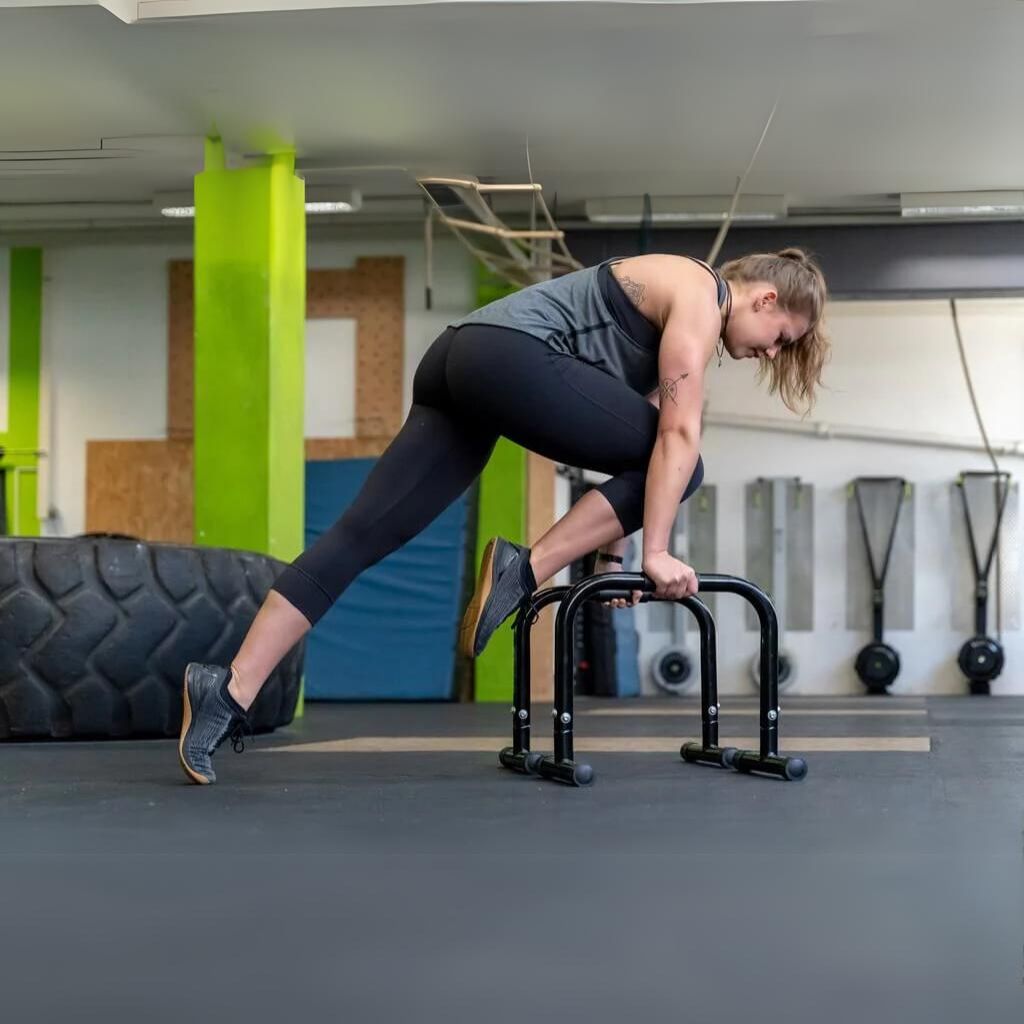 Video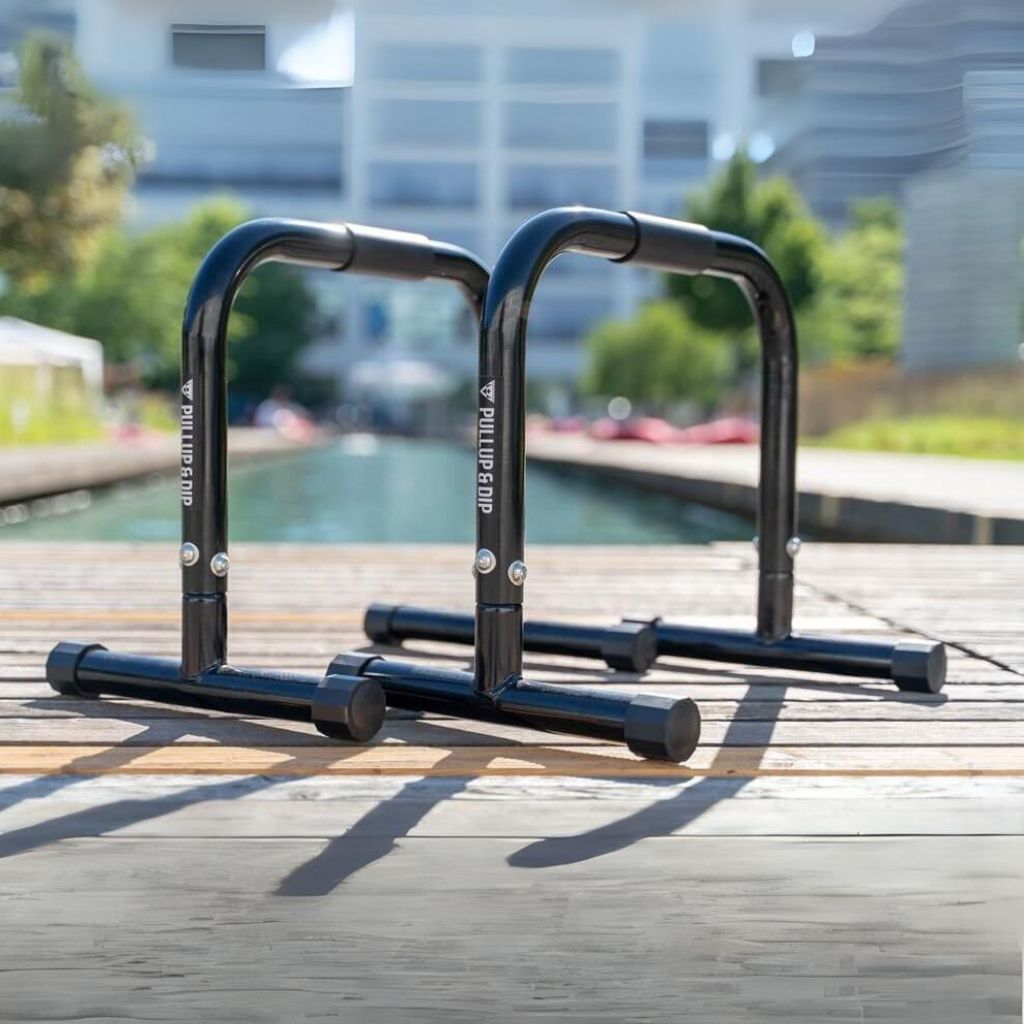 Video
Video
SKU:

P-01004
Fitness Parallettes - Made Of Steel, Extra Wide Grip And Non-Slip
Perfect for L-sit, handstand, planche and many more
Produkt-Vorteile im Überblick
Extra wide grip for optimum power transmission
Perfect grip even with sweaty hands thanks to anti-slip coatings
No wobbling thanks to coaxial adjustable rubber pads
Extreme stability, longevity and safe training
Non-slip stand for indoor & outdoor training
In stock - Your order will be with you in 3-4 business days!
30 Tage Rückgabe & gratis Rückversand
Fitness Parallettes of Pullup & Dip
Parallettes are the perfect accessory for Calisthenics, bodyweight training and gymnastics. With our Fitness Parallettes from Pullup & Dip we offer you the perfect equipment for your indoor and outdoor workout.
The Pullup & Dip Fitness Parallettes are the ideal Calisthenics equipment and are ideal for exercises such as push-ups, L-sits, V-sits, planche, handstands, handstand push-ups, sitting dips and many more exercises. Thanks to their height, they allow deeper movements and provide an additional training effect.

Benefits of the Fitness Parallettes
✔️ No wrist pain & optimal grip: the extra wide bars of 3,8cm (4,4cm with rubber) provide an optimal grip and protect your wrists through the neutral hand position. The anti-slip rubber coverings allow you a perfect grip on the handles even with sweaty hands.
✔️ No discolouring or tipping: the coaxial rubber pads on the feet are rotatable and adjustable in seven steps, so they are guaranteed not to wobble and create unevenness! They also offer you a non-slip stand, both at home, in the gym and in the outdoor area. Thanks to the special formula they also do not stain.
✔️ Wrist Support: parellettes support your wrists because you do not have to bend them for exercises such as push-ups.
✔️ Durable & extremely stable: the fitness parallettes are made of high quality materials and are extremely stable. The massive heavy-duty steel tubes ensure extreme stability, longevity and safe training. Due to the length of 50cm, a secure stand is guaranteed!
✔️ Versatile exercises: the Parallettes are free to move independently and allow you a versatile bodyweight workout. They are ideal for exercises such as L-sit, handstand, planche, push-ups, and many others. Perfect for Calisthenics, gymnastics and bodyweight training.
✔️ Indoor & Outdoor Training: the Fitness Parallettes are suitable for training at home or in the gym, as well as for outdoor use thanks to the robust anti-slip pads.
✔️ Incl. exercise guide as eBook: following your order, you can conveniently download our FREE eBook with 37 Parallettes exercises via email.
What's included:
One pair of fitness parallettes

Free eBook with 37 parallettes exercises as PDF e-mail download
Still not convinced? Test our parallettes now without obligation for 30 days. If for any reason, you aren't satisfied, you can return it easily and the full purchase price will be refunded. If you don't love it, send it back. It's that simple!
Product Details:
Brand
Pullup & Dip
Material
steel
Color
black
Dimensions
50 x 35 x 43 cm (L x W x H)

(19.6 x 13.7 x 17 in)

Tube diameter
38 mm (1.5 in)
Tube diameter with rubber
44 mm (1.7 in)
Weight
5,6 kg (12.3 lbs)
Max. Load
200 kg (440 lbs)
Download: User manual
Fast worldwide shipping: Your order will be shipped within 24 hours. Fast shipping within Europe in 1-5 business days depending on the country of delivery. Free shipping within the US from $200 and within Germany from 50€! We ship from our two warehouses in Germany and the USA incl. tracking with guaranteed delivery!

Hassle-free returns: You are not fully satisfied? Just send it back within 30 days (free of charge within Germany and the USA).


100% Satisfaction Guarantee: We give you a 30 day money back guarantee if you are not fully satisfied! Don't love our products? Send them back.


Excellent customer service: Our helpful customer service is available to answer any question in English and German. That's why over 1,000 customers worldwide have already rated us with 5/5 stars on Trustpilot!


Over 500,000 satisfied customers: 98% customer satisfaction and over 500,000 satisfied customers in 70 countries worldwide already belong to the Pullup & Dip community.


Further questions about the product? Then just send us a message to service@pullup-dip.com or simply call: +49 89 215300-747
The exact shipping costs for your order and country you can calculate in the shopping cart with our shipping costs calculator. Simply add the products you are interested in into the cart and use the shipping costs calculator in the shopping cart.

Q: What can I do if the Parallettes wobble?
A: The Parallettes can be aligned using the coaxial rubber plugs on the feet so that they compensate for unevenness and do not wobble. Simply turn the rubber plugs to the required height.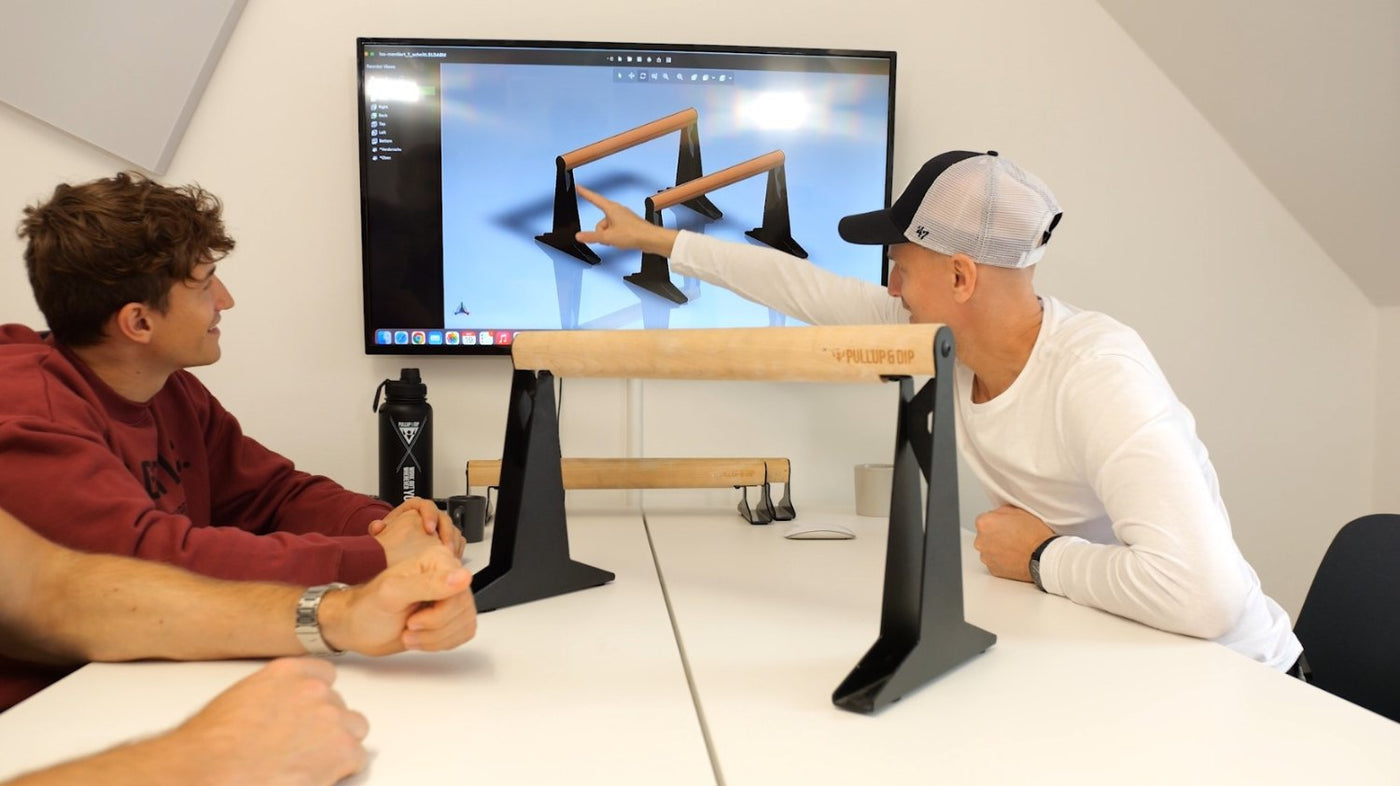 Innovative development & warranty
We are especially proud of our internal development, where we always try to develop the best quality and most durable products with unique benefits.
That's why you get up to five years product warranty on selected products.

Still unsure? Then test our products now without obligation for 30 days. If you don't like them, you can easily send them back and we will refund the purchase price!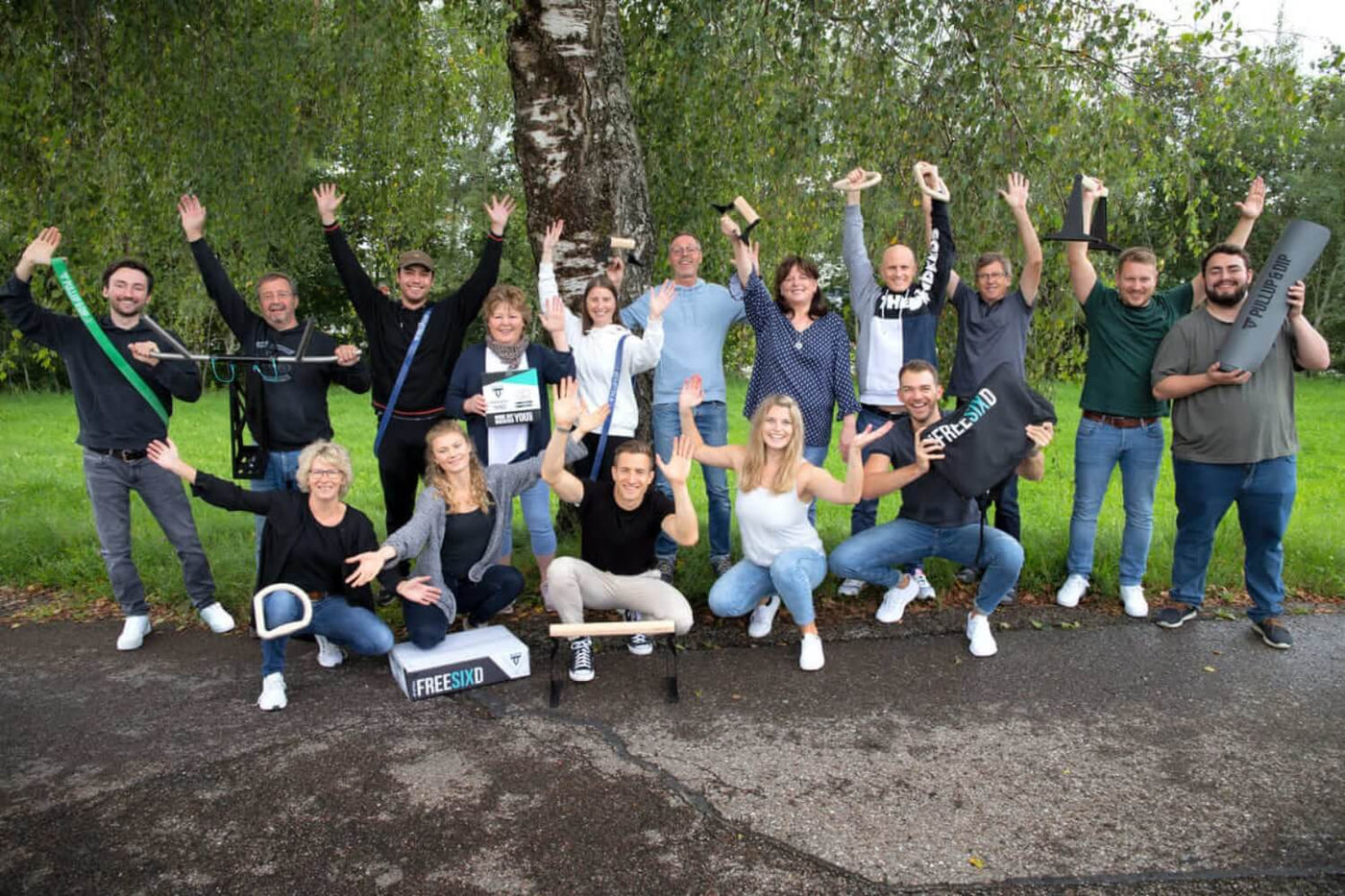 Support German Start-Up
We are Pullup & Dip. Since 2016 we develop and produce high-quality training accessories from the Allgäu and Munich. Our vision is to enable athletes all over the world to train 100% flexible and independent from the gym. At any place and at any time. True to our motto "Work out wherever you want!"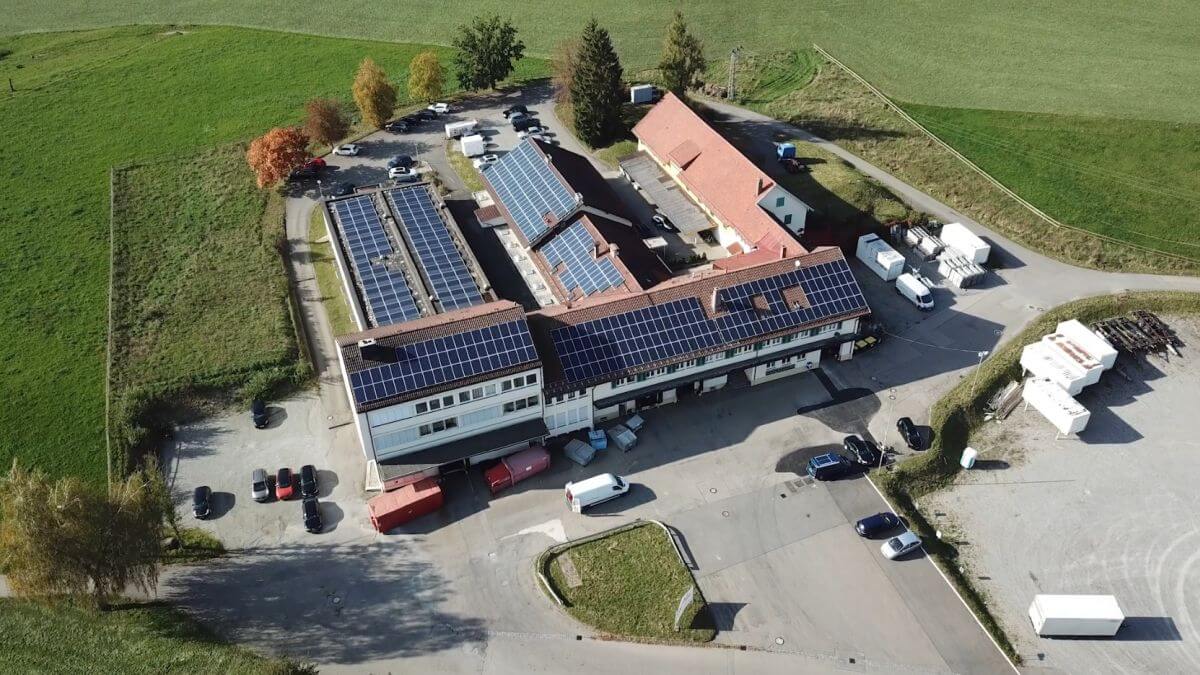 From Germany into the world
From our two warehouses in Germany in the Allgäu and in Salt Lake City in the USA, we have already supplied over 500,000 satisfied customers in 70 countries worldwide. The final assembly of some products also takes place here. We are especially proud of our fast worldwide shipping (free of charge from 50€ in Germany and from $200 within the US). Hardly ordered, your order is already with you.
0% Ausreden, 100% Resultate. Stärker, fitter, muskulöser. Bist Du bereit durchzustarten?