Video
Video
Video
Video
Video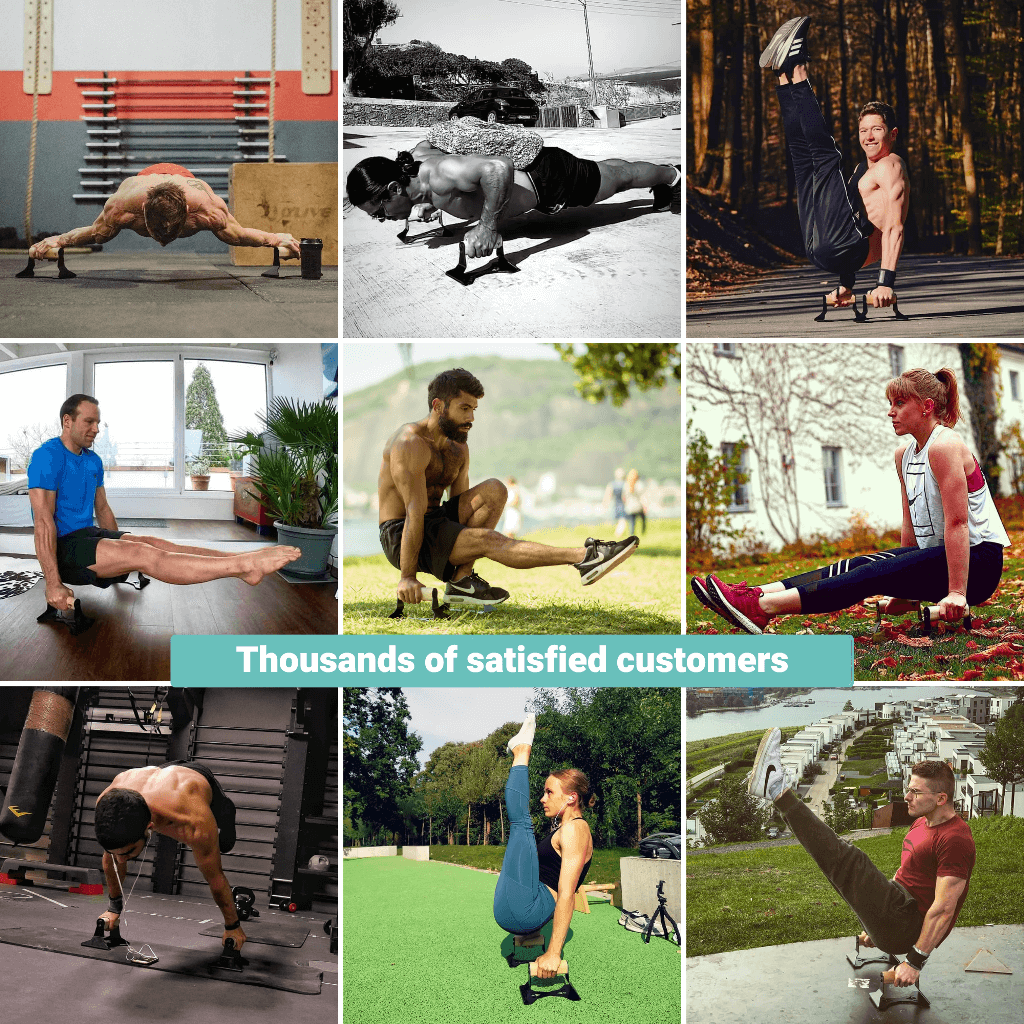 Video
Video
Video
Video
Video
Video
Video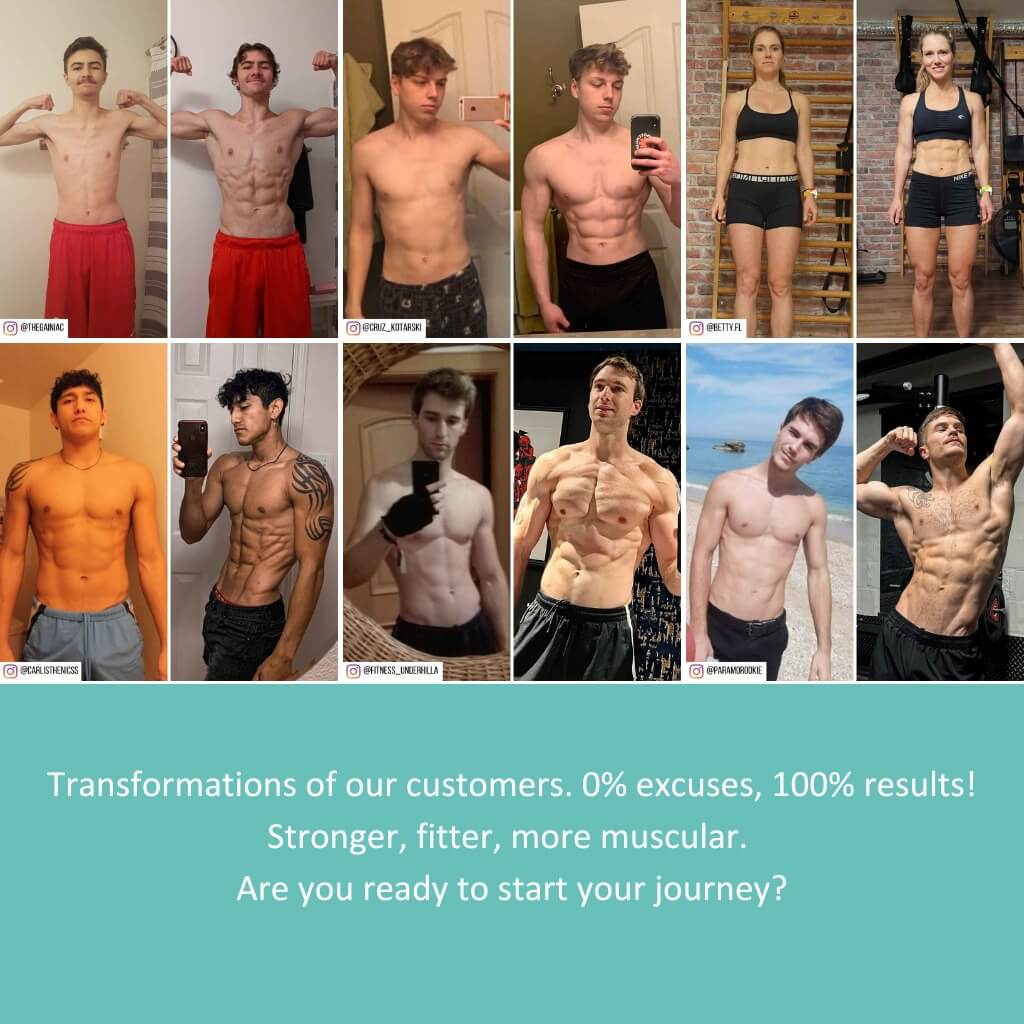 Video
SKU:

P-01001
Push-Up Bars With Ergonomical Wooden Handle - Premium Push-Up Stands For Push-Ups And Handstand
Push-up bars you will love ;-)
Produkt-Vorteile im Überblick
Ergonomic joint-friendly wooden handle for best grip
No more wrist pain!
Additional training effect
Made to last, extremely stable & firm standing
100% customer satisfaction & 5 years warranty
In stock - Your order will be with you in 3-4 business days!
30 Tage Rückgabe & gratis Rückversand
The highest quality push-up bars on the market with ergonomic wooden handle
Push-up bars provide an additional training effect as they increase the range of motion. They allow you to go deeper in the downward movement of push-ups, which in-particular stretches and trains the chest muscles more. Push-ups are a very effective exercise, and in addition to the chest, they also train the triceps, shoulders, abdomen, and buttocks. In addition to strengthening your muscles, you also use push-ups to train your sense of balance, ability to coordinate and flexibility.
Besides push-ups, you can of course also use the handles optimally for handstand training as a handstand bar.
Our ergonomic push-up bars prevent wrist pain from unnaturally kinking your arms as you would with regular push-ups. The joint-protecting push-up bars give you a neutral grip and protect your wrists. The specially developed ergonomic grip is thick enough for an optimal power distribution and power transmission.
Even with a smooth floor, the push-up bars give you a secure footing compared to push-ups with sweaty hands on the floor, so you can effectively concentrate on your workout without having to worry about slipping. In the outdoor area they protect your hands from pebbles and sharp objects on the ground and keep your hands clean from dirt.
The benefits of our push-up bars
✔️ Ergonomic joint-friendly wooden handle: no more wrist pain due to unnatural buckling of the wrists! The custom-made ergonomic wooden handle made of beech wood is perfectly matched to your hand, gives you a neutral grip, protects your wrists and offers compared to thin steel or plastic tubes a perfect grip even with sweaty hands.
✔️ No cheap plastic or foam for a safe workout: we consciously rely on high-quality wood and steel instead of cheap plastic. No stinking of sweaty foam handles thanks to our high quality wooden handle. The heavy duty steel feet offer you extreme stability and a secure footing without wobbling!
✔️ Strengthening of the upper body and additional training effect: with the push-up bars, you train specifically your upper body and effectively build up your chest, shoulder and triceps muscles. They extend your movement amplitude and offer you an additional training effect due to the increased downward movement.
✔️ Versatile exercises: the push-up bars are free to move independently and allow you a versatile bodyweight workout. They are ideal for all sorts of push-up variations such as close, wide, and one-armed push-ups as well as for the handstand. Perfect for your calisthenics training.
✔️ Firm stand & modern design: special non-slip and durable anti-slip pads protect the floor, do not bleed and provide a safe and firm footing for your workout. The modern design is super chic, unique and a real eye-catcher.
✔️ Indoor & outdoor training: the push-up bars are suitable for training at home or in the gym, as well as for outdoor use thanks to the robust anti-slip pads.
✔️ Protection for the palms: in the outdoor area they protect your palms against pebbles and sharp object, while keeping your hands clean.
✔️ No installation effort: the push-up bars are already fully assembled, so you can start training right away.
✔️ Unique and protected design (design number: 006260394-0001)

✔️ Includes exercise eBook: following your order, you can conveniently download our free eBook with 37 parallettes exercises via email.
What's included:
One pair of push-up bars
2 extra anti-slip pads as replacement
exercise eBook with Parallettes


Still not convinced? Test our push-up bars now without obligation for 30 days. If for any reason, you aren't satisfied, you can return it easily and the full purchase price will be refunded. If you don't love it, send it back. It's that simple!

Product details
Brand
Pullup & Dip
Material

Handles: Beech wood
Feet: Steel (powder coated)

Color
wood, black
Dimensions
22 x 13 x 12,5 cm (L x W x H)

(8.6 x 5.1 x 4.9 in)

Weight
1,9 kg (4.2 lbs)
max. load
200 kg (440 lbs)
Handle length wooden handle
15 cm (5.9 in)
Warranty
5 years (see warranty conditions)
Dimensions
Fast worldwide shipping: Your order will be shipped within 24 hours. Fast shipping within Europe in 1-5 business days depending on the country of delivery. Free shipping within the US from $200 and within Germany from 50€! We ship from our two warehouses in Germany and the USA incl. tracking with guaranteed delivery!

Hassle-free returns: You are not fully satisfied? Just send it back within 30 days (free of charge within Germany and the USA).


100% Satisfaction Guarantee: We give you a 30 day money back guarantee if you are not fully satisfied! Don't love our products? Send them back.


Excellent customer service: Our helpful customer service is available to answer any question in English and German. That's why over 1,000 customers worldwide have already rated us with 5/5 stars on Trustpilot!


Over 500,000 satisfied customers: 98% customer satisfaction and over 500,000 satisfied customers in 70 countries worldwide already belong to the Pullup & Dip community.


Further questions about the product? Then just send us a message to service@pullup-dip.com or simply call: +49 89 215300-747
The exact shipping costs for your order and country you can calculate in the shopping cart with our shipping costs calculator. Simply add the products you are interested in into the cart and use the shipping costs calculator in the shopping cart.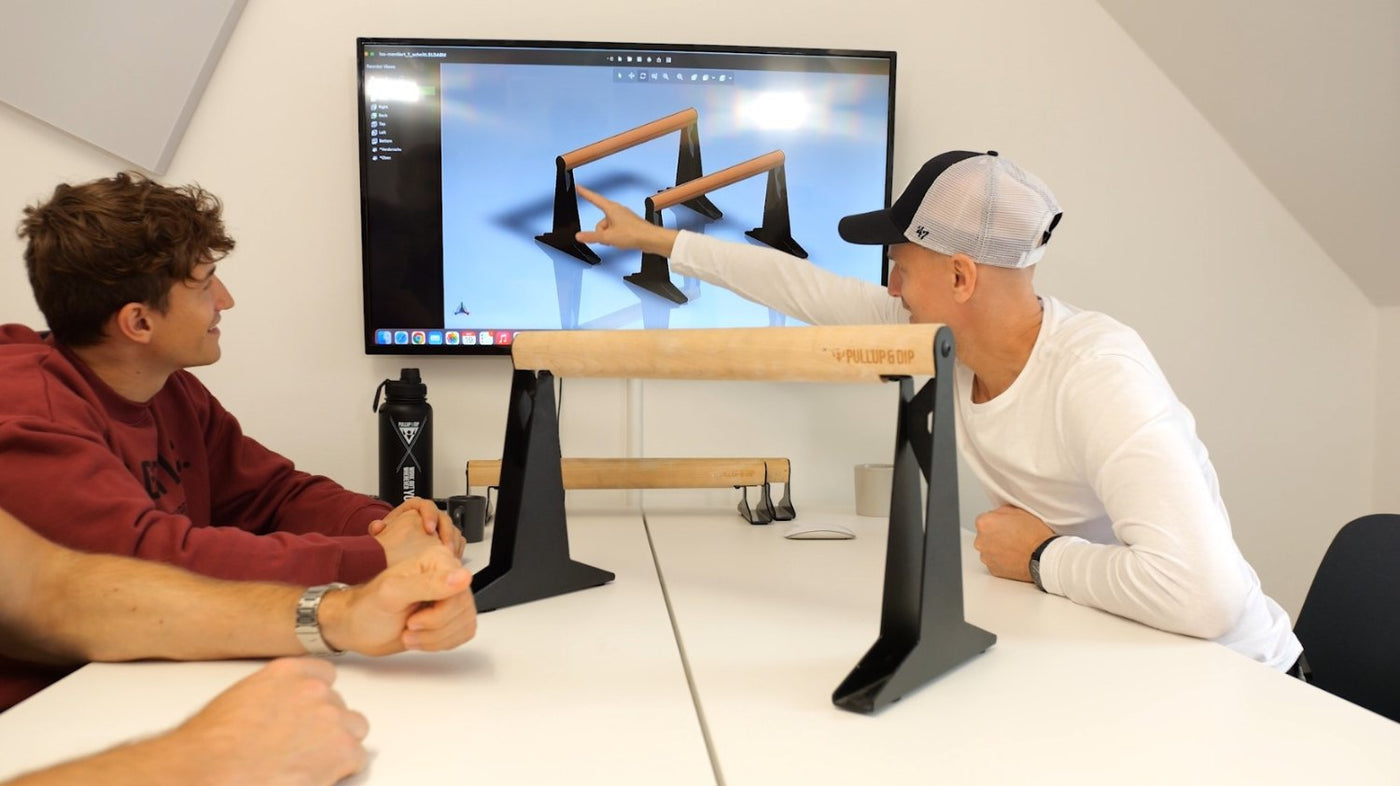 Innovative development & warranty
We are especially proud of our internal development, where we always try to develop the best quality and most durable products with unique benefits.
That's why you get up to five years product warranty on selected products.

Still unsure? Then test our products now without obligation for 30 days. If you don't like them, you can easily send them back and we will refund the purchase price!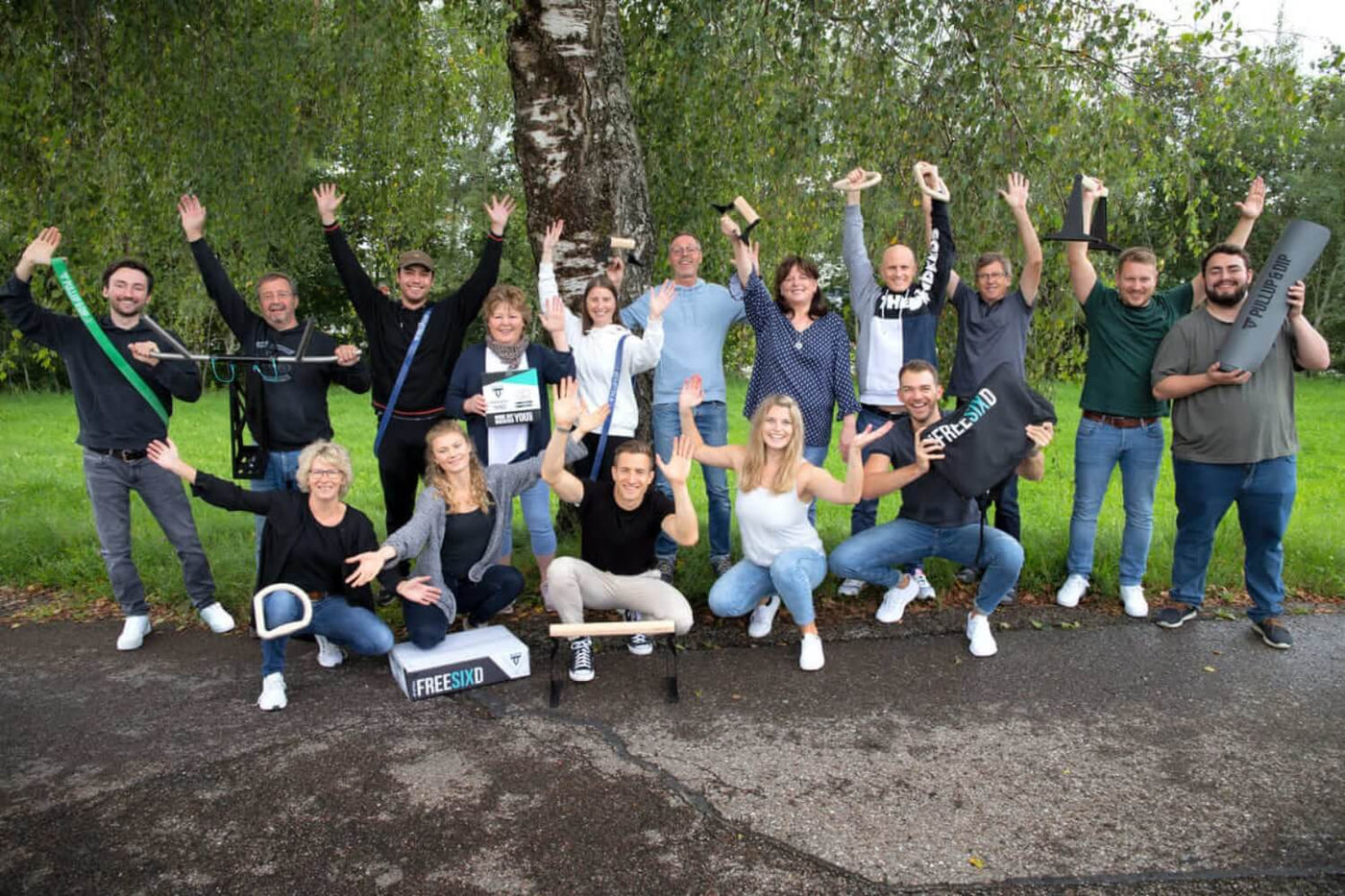 Support German Start-Up
We are Pullup & Dip. Since 2016 we develop and produce high-quality training accessories from the Allgäu and Munich. Our vision is to enable athletes all over the world to train 100% flexible and independent from the gym. At any place and at any time. True to our motto "Work out wherever you want!"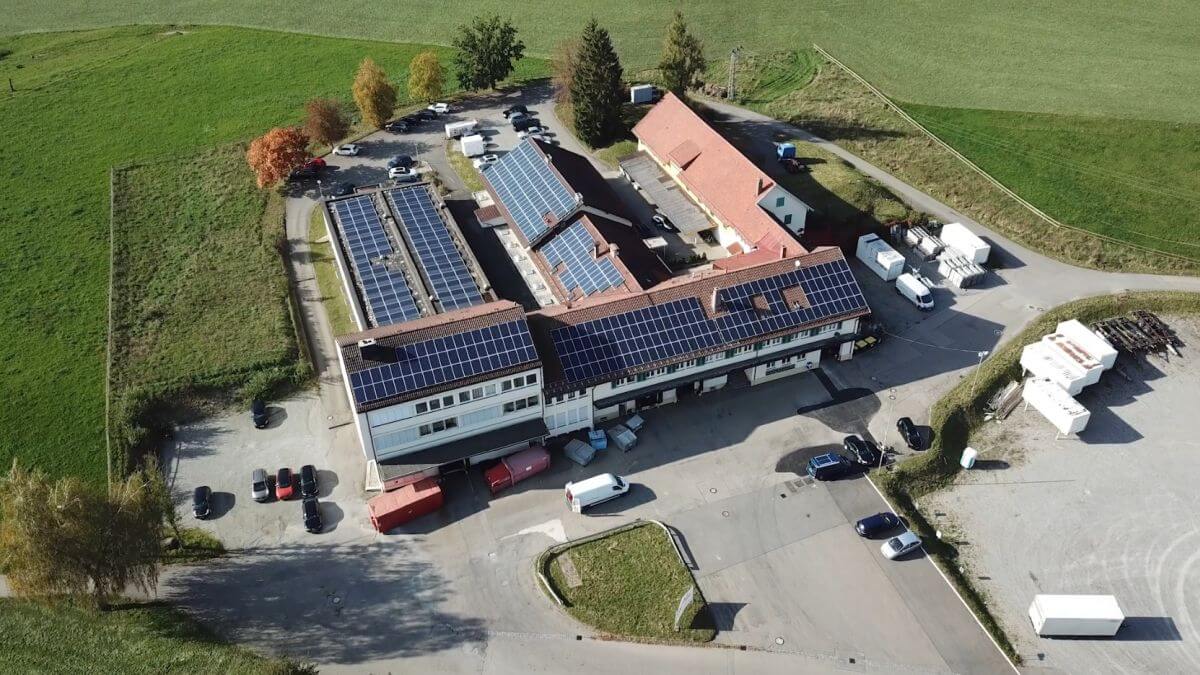 From Germany into the world
From our two warehouses in Germany in the Allgäu and in Salt Lake City in the USA, we have already supplied over 500,000 satisfied customers in 70 countries worldwide. The final assembly of some products also takes place here. We are especially proud of our fast worldwide shipping (free of charge from 50€ in Germany and from $200 within the US). Hardly ordered, your order is already with you.
0% Ausreden, 100% Resultate. Stärker, fitter, muskulöser. Bist Du bereit durchzustarten?